What are the Benefits of Having a Private 3d or 4d Scan?
Disclosure: Some of the links within this article may contain affiliate links, meaning at no cost to you, we may get commission if you decide to make a purchase through one of the links within the article.
This expert article was written by Dr. Jacqueline Bamfo from The Aster Baby Scan Clinic in Dunstable
What are the Benefits of Having a Private 3d or 4d Scan?
From the moment you get your positive pregnancy test you are aware that a little person is growing inside of you. It's the start of a blossoming relationship which is everlasting. That bond between mother and child has begun and gets stronger and stronger as the days go by. Ultrasound allows expectant parents to watch this journey. Whilst ultrasound allows the performance of pregnancy screening tests such as the nuchal scan, non-invasive prenatal testing, anomaly scan (which allows assessment of the development of the fetal anatomy), ultrasound also allows you to take a sneak peek at your developing baby.
Ultrasound emerged in maternity during the 1950's.
Since then there has been a revolution and the speed of the technological advancement has been astonishing. At first there was 2 Dimension (2D), then 3D and now 4D. 2D is the black and white grey scale image that is the standard for doing most fetal ultrasound work and this is also amazing because this allows assessment of fetal structures and fetal growth.
3D allows you to see still realistic images of your baby. It can be possible to recognise features and parents often say "that's your nose" or "he or she looks just like me". It cements the bonding between expectant parents and their fetuses. The 3D images can be rotated so you see the fetus at different angles. However, 3D is surpassed by 4D because 4D shows the real time movement of the fetus. Intricate facial features in real time are obtained. Smiles, grimaces, thumb-sucking, swallowing, body movements, all are plain to see on 4D bonding scan.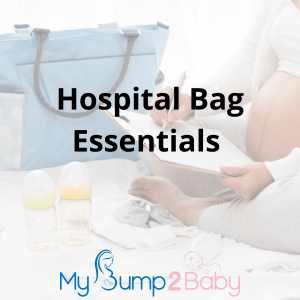 In terms of 3D/4D technology, the crème de la crème is the HD Live technology.
You will often hear this mentioned when you look up baby scans, but what does it really mean. Well, you are in for a treat. HD Live is an amazing method of showing the fetus in its best light. HD Live uses an amazing technique called rendering to show remarkably realistic images of the fetus. The fetal skin is illuminated using a virtual light source which creates contrasting shadows and shows the fetus in its best light. You will be amazed that the fetal skin looks so real and translucent.
3D/4D scans are best done between 28 and 32 weeks although they can be done earlier. This is because later in pregnancy the fetus gets bigger and begins to position itself in the pelvis, getting ready for labour. The more advanced you are in pregnancy, the less likely you will obtain good images.
A scan during the 3rd trimester, whilst providing an opportunity to see the fetus in 3D/4D HD Live is also a chance to check the growth and wellbeing of the fetus. The wellbeing scan can assess the fetal growth, amniotic fluid around the fetus and look at the blood flow in the umbilical cord (umbilical artery Doppler). If you did not want to know the gender and cannot resist then it's not too late to find out! Scans in later pregnancy also inform you of the way the fetus is lying down in your pelvis (presentation).
These scans are additional scans and not routinely available but can provide more reassurance that all is well if required. Family and friends can share in the joy and excitement of the scans.
Question: So why you should have a 3D/4D HD Live Bonding Scan?
Answer: All of the above applies.
Carla is the founder of MyBump2Baby. Carla has a huge passion for linking together small businesses and growing families. Carla's humorous, non-filtered honesty has won the hearts of thousands of parents throughout the UK.
She has previously written for the Metro and made appearances on BBC News, BBC 5 live, LBC etc. Carla is a finalist for Blogger of the Year award with Simply Ladies inc. Carla is also the host of the popular Fifty Shades of Motherhood podcast and The MyBump2Baby Expert podcast.
https://www.mybump2baby.com/wp-content/uploads/2018/10/find-local-ultra.png
2160
2160
Carla Lett
https://www.mybump2baby.com/wp-content/uploads/2016/10/Logo-MyBump2Baby_transparent-bg-1-1.png
Carla Lett
2018-10-01 20:27:18
2022-07-14 15:04:44
What are the Benefits of Having a Private 3d or 4d Scan?