What is a Prenuptial Agreement?
At MyBump2Baby, we are hugely passionate about linking growing families to trusted family law solicitors for legal matters. To find your local family law solicitor click here. Today we have an article from our newly engaged editor Lauren Back as she delves deeper into finding out what a prenuptial agreement is.
What is a prenuptial agreement?
A prenuptial agreement, or more commonly known as a prenup, is something that I have only ever heard about in the celebrity world, or on the news, but at the start of the year I got engaged myself and it got me thinking about the pros and cons of a prenup.  It has always been one of those things that I thought I knew what it meant and what it was about, but that wasn't the case, so I wanted to do some investigating of my own to learn the truths and the ins and outs of a prenuptial agreement.
What is a prenup in simple terms?
I think that the word prenuptial agreement can actually sound really daunting and, to be honest, I didn't really know what it meant, as I say it has always been one of those things that I thought I knew what it meant but in reality, I really didn't know a thing about it.
A prenuptial agreement, or prenup, is an official written contract that a couple enters into prior to marriage or a civil partnership, and once signed and you are married this can't be changed.  The purpose of a prenup is to enable a couple to control the legal rights they get once married, and what happens if their marriage was to end in divorce or in some unfortunate circumstances – death. Many of the things that are covered under a prenuptial agreement are a division of property, possessions, money and what would happen to their child/ren if their marriage was to come to an end.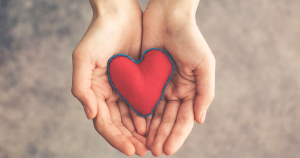 What's the purpose of prenuptial agreements?
As mentioned earlier I had absolutely no idea what a prenup really was, but I have soon come to realise that actually understanding what a prenup is, is the first step to recognizing the purpose of a prenuptial agreement.  When I have been looking into this and doing some research one thing I did come to understand quite quickly was that a prenuptial agreement isn't just to do with divorce which is what I always thought it was, but can also be to do with the unfortunate event of your loved one passing away.
What does a prenuptial agreement cover?
I have already mentioned some of the things that a prenuptial agreement can cover for example division of property, possessions, money and child/ren if a divorce was on the cards however it can also cover what you would want to do with your belongings and possessions if you were to pass away, for example, be given to family members.  Another thing that can be addressed in a prenup was if you were to have any debts you can outline which debts belong to which person and if they are a joint debt such as a mortgage.  In simple terms (and trust me I need simple a lot of the time) a prenup names an individual to have the rights to do what they want with their belongings and possessions before they enter a marriage or civil partnership.
Another thing that a prenup always said to me was that a couple didn't trust each other, but having looked into a prenuptial agreement properly for myself and getting engaged at the start of the year, it means to me that it is a way that we can look at what we both have and give each other the opportunity to do with it what we want, whether we decide to share or keep it to ourselves.
Who needs a prenup?
As I mentioned earlier, it was always my understanding that a prenuptial agreement was just for the rich and famous, however, I can now categorically tell you all that this is not the case, and anybody can write and enter into one before their marriage.  More and more couples seem to be writing and entering into a prenuptial agreement for their own reasons such as separation of property, making each other's financial rights clear, getting protection for each other from any debts and avoiding stress or arguments in case of a divorce.
 When must a prenuptial agreement be signed?
A prenuptial agreement must be signed before your marriage takes place, however, if a couple does decide that they would like similar protection for themselves as that is outlined in a prenup, then they can look in to and sign a postnuptial agreement.
If you are sat there thinking that a prenup is pointless as you don't have a lot of money, this isn't the case – not everybody will have wealth, assets or belongings that they want to protect by taking out a prenuptial agreement.
Is it good to sign a prenup?
I think that a prenup is a good way to think about, and set a plan in motion for your future in the event that your marriage was to come to an end whichever way that was to happen. Having a prenup in place is also a way to avoid future involvement with the law or going to court.  All of these are good things, but signing a prenuptial agreement is something that probably shouldn't be rushed in to and should be thought about.
For me, I think, if one of you has more "assets" than the other, or one earns a significantly higher wage than the other then this might be a good opportunity to protect yourself/themselves by signing a prenup.  A prenup is also a way of protecting someone – yourself or your partner, however, I think that a good prenuptial agreement if done correctly should be fair to both parties.
Signing the agreement…..
Aside from this, I think that signing a prenup may be a good way to alleviate any stress in the future, for example, if one of you was to pass away then you will have it clearly written down what is to go to who, whether it be yourself or family members etc.  The same as if you were to divorce you would know what you were going to be entitled to, and if applicable what would happen to the care of your child/ren if you were to have any.  In hindsight, it is a way to prepare both of you for the future.
Everyone's circumstances are different
Everyone will have a different opinion about a prenup, and signing one and for me I think it is personally down to your own opinion as to whether it would be a good thing for you to sign a prenup, everyone's circumstances are different.
What is bad about a prenup?
The main thing that stands out to be about a prenup, well what I think is bad about a prenup myself is that to me it screams a lack of faith and trust in your partner, and in the long-run, this could be something that could affect your relationship and eventually your marriage.  Whilst doing my research into them, sometimes a prenuptial agreement could also favour one individual over the other for example if you agree to a prenup and say your partner has agreed to only share money when they want to, what happens if you were to be raising children, or working part-time?  Along with this, a prenup can also cause greed and control, instead of sharing and generosity as a married couple should be.  Another thing that can be bad about a prenuptial agreement is if you were forced into signing one, especially if this was to be one-sided with no support for yourself.
As I have mentioned earlier in this article, a bad thing about a prenup could cause insult to either party and insinuate that you do not trust your partner and cause issues within your marriage or relationship.
 What happens if I don't make a prenup?
If you don't make a prenuptial agreement then it will be down to your states law to decide who will get the property that you gain during your marriage, as well as what would happen to that property if your marriage was to come to an end for whatever reason, and in some cases your states law can also decide what happens to some of the property you owned before you entered your marriage too.
How do I get a prenuptial agreement?
If you have decided that you want a prenuptial agreement signed before you get married, it is important that you don't wait until the last minute to get one.  This is so it can be talked about amongst yourselves and also agreed before the big day.  If you are looking into a prenup it is also important that you both seek legal advice before you sign your agreement, this helps to avoid any arguments that could be made against and it also helps to make things a lot clearer for both of you, making the whole process easier and hopefully stress-free.
What is expected when signing a prenup?
When writing a prenup you and your partner will both need to disclose your financial positions, for example, salaries, savings and any debts that you may have.  Always make sure that when you are writing a prenuptial agreement that you do this via a family law solicitor who is an expert in this field – by doing this you are ensuring that your prenup is written up fairly and correctly, and therefore more likely to be held up in court by a judge as it will then be considered by them as valid.
Is a prenup legally binding?
Currently, in England and Wales, a prenuptial agreement is not legally binging and cannot be enforced by court, however judges in England and Wales take prenuptial agreements seriously and will take anything outlined in a prenup in to consideration providing that there are no issues with it – this is why it is advisable to always seek advice from a solicitor before writing and signing a prenup.
What can and can't be included in a prenup?
A prenuptial agreement is written and put in place to protect a range of different things and will vary depending on each couple.  A prenup will contain a list of each person's belongings and how you both wish for these to be looked after should your marriage come to an end, and if there is anything that either of you would like to split between you this will also need to be noted on your prenup.
Things that are usually covered in a prenuptial agreement are property either in a single name or joint name, savings and premium bongs, inheritance, pension, and income.
However, even though a prenuptial agreement can cover a wide range of things there are also strict rules as to what can't be included which include things such as child custody, child support and any personal matters.
MyBump2baby spoke to their audience of growing families about prenuptial agreements and how prenups have helped them,
John 32 Wigan " Many of my friends have been married and then ended in divorce. I have seen many of my family in terrible situations where they have been left with nothing and no property. I have never been a guy interested in marriage because of this but when I met my now wife, she knew that the only way we would get married is if we had a prenuptial agreement in place. I have worked very hard to be in the position I am so we spoke to our local family law solicitor about property rights, what would happen in the event of a divorce and where we both would stand legally if we went on to have children, I am lucky my spouse understood my belief in prenups because if it wasn't for those, I really don't think I would ever have got married
Clare 48 Ashton "Sadly both me and my husband to understand what could happen in the event of a divorce and we both were in agreement a prenuptial is the best option for us. It is a bit of an awkward conversation but because we had previous partners and we met a little later we understand that sometimes the safest option when considering marriage is to get legal advice in the event of divorce. Sadly, my husband and I can appreciate that marriage can end and divorce can happen. Financial rights and protecting my children and his step children is important to both parties if we separate. "
Amy 29 "I own my property and have paid the mortgage off with inheritance so I have been advised by my law firm that I put an agreement in place before I marry my husband, I have discussed prenups with my husband and the financial side should we separate in the future. Divorce is a really awkward topic to discuss when you have just got engaged but it is important to think of legal rights if you do separate because unfortunately marital disputes happen and sometimes people split up . My husband to be took a while to come round to the idea of talking about divorce and assets but once he got his head round it the completely understood I had to protect myself financially. I would recommend anyone to take the right advice from a family law solitor or attorney, sadly people do split up and many of us enter marriage thinking it won't happen but it can…. I think people should ptoect themselves in case of divorce."
Laura 28 " when my husband's mother mention prenuptial agreements I was really annoyed, I thought it meant he didn't trust me, discussing how to get a prenuptial agreement straight after getting engaged was a bit disheartening, but when I learnt about the property rights and what it actually means when it comes to sign the agreement with family lawyers I felt a lot more comfortable about it. It meant a lot to my husband to be that I was open to the idea and protecting his property and financial situation should we get a divorce in the future. I must admit, my friends struggled to understand it and at the time we did not have children and all we had was the financials. My husband has worked hard to build his business and I signed the contract before we had our big day, I married him for life so I wasn't too worried about it. As soon as I signed it with the lawyers I chose to forget about it and we have been together 5 years now and have 2 wonderful children"
Mike 38 " my wife and I decided against signing the prenuptial agreements in the end, we decided that if we divorce, we are both in similar positions financially and when that signing the contract wasn't going to make a huge difference to either of us in regards to our separate property or financial situations. I do understand why people discuss this before they get married or have children because there are horror stories out there and it is about support for your spouse too."
Hi, I'm Emma and I'm MyBump2aby's family law, protection and financial editor. I'm passionate about better-informing parents on their choices when it comes to family law and family protection and financial matters.
https://www.mybump2baby.com/wp-content/uploads/2020/12/What-is-a-prenuptial-agreement.png
630
1200
Emma Stevens
https://www.mybump2baby.com/wp-content/uploads/2016/10/Logo-MyBump2Baby_transparent-bg-1-1.png
Emma Stevens
2020-12-08 11:46:37
2022-01-24 13:24:20
What is a Prenuptial Agreement?