What is Baby Sensory? – Everything You Need to Know
Fact Checked
Baby sensory classes are a brilliant way to develop your baby's senses, social skills and cognitive ability. But what exactly is baby sensory?
In this article, written by Karen Byrne-Smith from Baby Sensory Birmingham South, we cover the main topics of baby sensory in three sections:
What is Baby Sensory? – All About Baby Sensory Play
How Does Sensory Play Help to Aid Your Child's Development?
Baby Sensory Play at Home
What is Baby Sensory? – All About Baby Sensory Play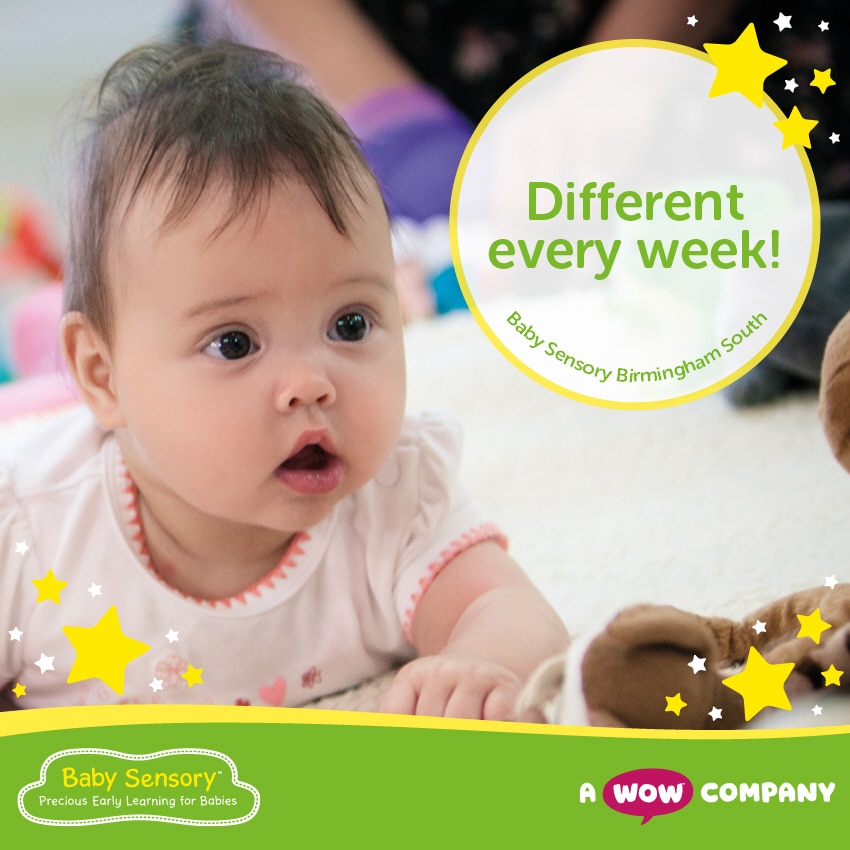 What is Baby Sensory?
Baby Sensory was the first programme to offer a multi-sensory learning and development approach for babies from birth to 13 months.
It was founded by Dr Lin Day, who is doctor of neurological science. Everything we do is done for a reason: to aid babies' emotional, social and physical development.
1 in 10 babies annually attends Baby Sensory classes.
Dr Lin is one of the UK's leading parenting experts and the programme is backed by a renowned author within childcare and Education and over 40 years of research in childhood development.
Our multi-award-winning programmes focus on the senses, play, activities to stimulate learning and development, the importance of movement, and the parent-infant bond
What is Sensory Play?
Very simply, sensory play is any activity that you can do which stimulates your baby's five senses: touch, smell, sight, hearing and taste.
Activities in our classes can easily be replicated and enhanced at home. We use:
huge array of props from ribbons and pom-poms to stimulate visual tracking
musical instruments which encourage hand-eye coordination and sound awareness
fascinating scents to stimulate your baby's sense of smell
fabulous textures for tactile stimulation and to encourage exploration
movement and exercise activities to develop physical skills
toys for discovery and so much more
What are the Main Benefits of Sensory Play?
There are so many benefits to sensory play, which can start as soon as your baby arrives.
Sensory play-including new sights, sounds, smells, textures, music, dance, singing, signing, hide-and-seek, movement activities, water play and so much more- help to build your baby's brain and form a foundation for all other future learning.
Every single waking moment provides an opportunity for babies to engage their senses and to master skills that lead on to the next developmental stage.
We believe that early education gives babies the very best chance in life: a head-start that makes a real difference to their future learning.
The development of speech and language is a continuous process and is linked to a child's earliest experiences with parentese conversations, nursery rhymes, turn taking, singing songs, action games stories and picture books.
Singing nursery rhymes and reading nursery rhyme books help babies and children develop speech and language skills.
What Age Could I Take my Baby to a Sensory Class for Babies?
Our classes are designed from birth to 13 months and my youngest baby was just 5 days old when he attended his first formal class setting.
He was the third sibling to attend Baby Sensory as mum had seen the benefits of attending our classes as early as possible.
However, it is really down to the individual about when they take their baby to a baby sensory class and when they feel ready.
So many positive reviews regarding helping with Post-natal depression.
We are also recognised by Royal College of Obstetricians and Gynaecology as an integral part of post-natal care
---
How Does Sensory Play Help to Aid Your Child's Development?
Sensory Development – What Does it Mean?
Its how a baby or child uses and develops their 5 senses to explore what is around them and learn first-hand about their surroundings which develop their brains.
It also involves the way your baby or child's nervous system receives input from these senses and then forms an appropriate motor or behavioural response.
What is Cognitive Development?
A new-born's brain is not fully able to cope with vital concepts such as thought, perception, memory, language and physical coordination. The process for learning and acquiring these skills is known as cognitive development. Its how babies and children think, explore and work things out.
For example babies may start to copy and imitate you clapping your hands around 6 months if repeated regularly by a parent.
Brain development forms part of cognitive development
Right Brain =Creative = Emotions, creativity, music & rhythm
Left Brain – Logic = mathematical and language abilities
Brain dominance affects learning determines personality and influences behaviour. By providing a whole array of sensory activities we can develop and utilise & develop the whole of the brain.
How Does it Help with Physical Development?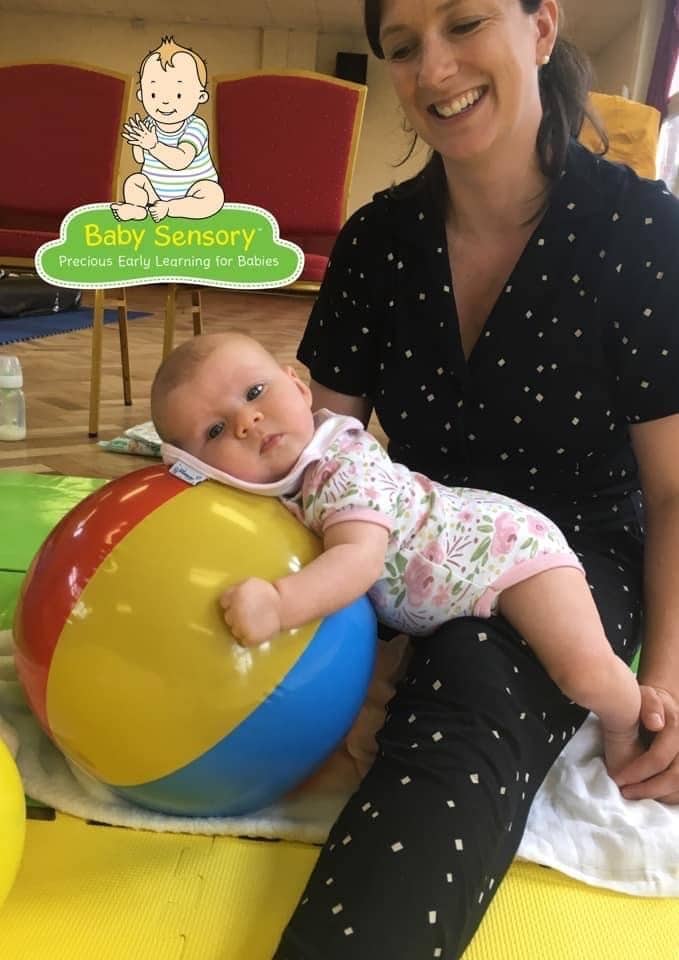 Physical activity boosts memory, enhances sleep, releasing endorphins and feel good hormones, reducing cortisol in the body the stress hormone promotes a sense of happiness and well-being supporting overall brain development.
Physical development builds strong muscles, joints and bones which help babies reach key milestones such as sitting, crawling and walking.
How does Baby Sensory help with Social Emotional Development?
Baby Sensory classes encourages adult and baby learning through exploration, curiosity, problem solving and creativity. It helps to build nerve connections in the brain and encourages the development of language and motor skills.
Our classes are about developing the nurturing bond and special relationship between baby and adult through loving touch, kissing, cuddling and massage etc.
Our class leaders act as positive role models demonstrating all activities including age and stage development information and babies respond with smiles, cooing, gurgles and excited body movements.
Happy social play develops important skills such as cooperation, turn-taking and sharing later on.
The first 6 months of life are critical for the development of social relationships and loving experiences have an affect on later learning, happiness and health.
---
Baby Sensory Play at Home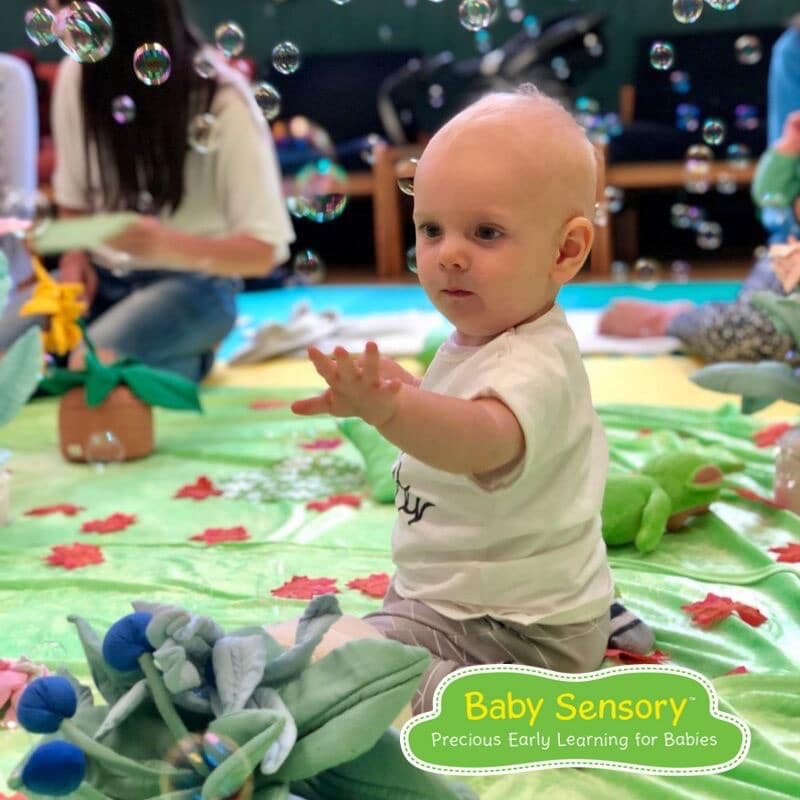 What Age Can I Start with Sensory Play at Home?
Our classes are suitable from birth and its never too early to start sensory play. Hearing is the most well-developed sense of babies during pregnancy and we encourage parents to sing, talk and play music to their unborn baby. A mother's voice can be recognised at around 25 weeks.
Lots of our activities can be replicated at home to continue the learning journey.
We use everyday items to enhance learning including treasure baskets.
What Items can I buy for my House to help with Baby Sensory Play?
It is not really necessary to buy expensive toys as there are a wealth of items that can be used at home such as spatulas, spoons, cake tins, plastic tubs, muslins etc
You can make home-made colourful rice shakers using plain white rice, a couple of drops of food colour and vinegar.These can be stored in small travel size bottles right up to milk containers.
They are noisy and fun and can promote colour recognition, shakers develop hand and eye coordination, fine motor skills, auditory stimulation and so many other benefits.
Best Sensory Toy to Purchase
If I was to suggest a single toy to buy it would be a ball as it has a multitude of benefits including:
Rolling on top of it to develop vital tummy time skills, football skills, pushing, patting, throwing, turn taking, hide and seek bouncing up and down.
Invest in black and white materials to develop and strengthen the eye muscles for visual tracking. Followed by strong saturated colours of red, greens and yellows.
Vitally important reading books and immersing babies in language, join your local library, read to your baby on a daily basis they will watch your face and mouth intently and will try and copy you.
The more exposure to language and repetition the quicker your baby will understand, memorise and develop their language skills. Signing is also an excellent resource which allows your baby to communicate before being able to say a word.
Contact Baby Sensory – Birmingham South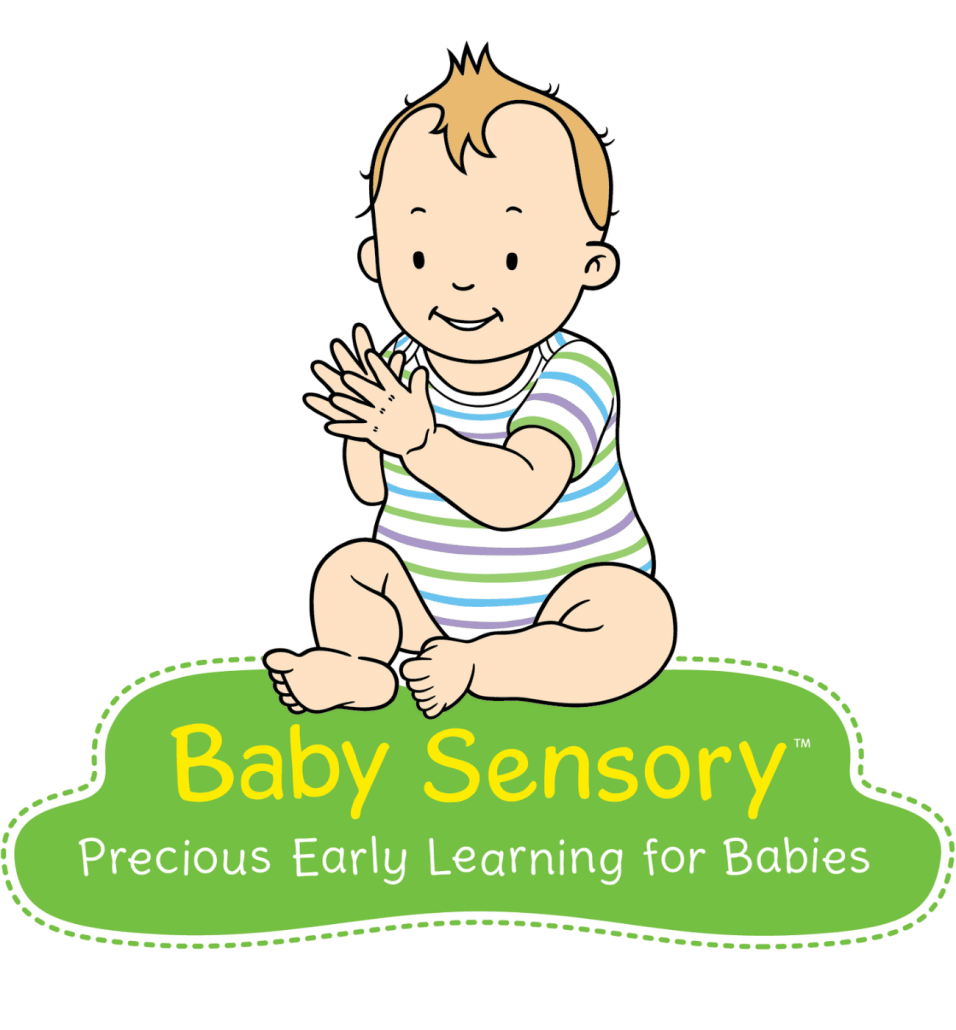 Contact Baby Sensory today to attend one of their age-specific class settings, and allow your little one to reap all of the benefits of their sensory experiences!
Website: https://www.babysensory.com/birmingham-south/
Facebook: Babysensorybrum
Instagram: Babysensorybromsgrove
Email: [email protected]
Telephone: 07780903871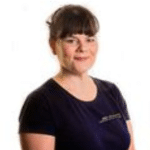 Karen Byrne-Smith is the Director of Baby Sensory Birmingham South Ltd.  She has been running award winning Baby Sensory classes in Birmingham and Bromsgrove for 13 years.  She is an award-winning class leader and has entertained thousands of babies with fun energetic classes each week.  For more information visit the website  Baby Sensory Birmingham South where you can see the class timetables, or contact her on 07780 903871.
https://www.mybump2baby.com/wp-content/uploads/2022/12/IMG_2089-1.jpg
800
800
Karen Byrne-Smith
https://www.mybump2baby.com/wp-content/uploads/2016/10/Logo-MyBump2Baby_transparent-bg-1-1.png
Karen Byrne-Smith
2022-12-16 09:14:13
2023-09-27 15:27:01
What is Baby Sensory? - Everything You Need to Know