When can babies drink water?
Drinking water is essential for staying hydrated and maintaining good health. This is just as important in children as it is for adults. In this article, we're answering the question – when can babies drink water?
This article includes:
When can babies drink water?
Can my newborn drink water?
Can I give my 6 month old water?
Introducing water to baby
How much water shall I give my baby?
Benefits of water for young children (over six months)
What drinks are not suitable for young babies?
How do you know if your baby is dehydrated?
So should babies drink water?
When can babies drink water?
Babies can start drinking water from 6 months old. This is when it is considered safe for them for multiple reasons.
Your health visitor or doctor will provide you with lots of information regarding feeding your baby. They will advise you on milk feeding and giving your baby solid foods. It's a good idea to try and get into a routine with your little one regarding sleeping and feeding. Find out more about planning newborn wake windows.
Can my newborn drink water?
We get it; water is so important, so you might wonder, can my newborn drink water? Newborn babies should only drink breast milk or formula milk. These can give your baby all the nutrients they need to continue developing at this age.
So, you should avoid offering your newborn baby water. Your baby's body is still developing, so their feeding must be correct. Formula feeding and breast milk provide your baby with adequate hydration.
Giving your baby water too early can lead to health complications. These can include digestive issues or kidney problems. It could also cause an imbalance of electrolytes in the blood, which presents its own issues.
Your newborn baby will be fine drinking what is recommended to them. Remember that their digestive system may not be fully developed yet, so they may feel full quickly. This can happen regardless of whether they have breast milk or formula feeds.
Mix formula with sterile water to ensure safety for babies. This means boiled water that has been left to cool. Bottled water is not appropriate as it can contain too much salt. This can contribute to dehydration.
Can I give my 6 month old water?
At 6 months old, you may see fit to start introducing small amounts of water into your baby's routine. At 6 months, you may also begin baby weaning. There is lots of information available to help you with giving a baby solid foods. By this time, your baby will have developed enough to have some water alongside meals.
Introducing baby weaning may lead to you lowering the number of milk feeds that your baby has during the day. However, you should still maintain regular milk feeds. Remember that breast milk or formula milk should be your baby's main drink. Any water introduction should not replace these feeds.
Introducing water to baby
You can introduce your baby to water when they reach 6 months old. However, they should still only consume a small amount by sipping the water. This can be given in a sippy cup or a beaker.
We know what you're thinking, and you're right; they probably will get water everywhere! However, drinking from a cup can help your baby learn an important skill and helps to protect the baby's teeth. Your baby may get their first teeth between 5 and 7 months old. You may give water in a bottle, which is fine until your baby is one year old. After this age, you should encourage the use of an open cup.
You might choose to sterilise the water before giving it to your baby, though this isn't necessary after the 6-month mark. Babies at this age can have regular tap water in the UK.
How much water shall I give my baby?
0-6 months – no water necessary because your baby gets all nutrients from their milk.
6 – 12 months – (4 – 8 fluid oz) introduce water when eating solid foods. Your baby can have a few sips at meal times.
As we mentioned earlier, your baby's main drink will continue to be milk until they reach the 1-year mark. Until they reach 6 months, you really don't need to worry about giving them water too. Some babies will want more water than others, so how much fluid your baby drinks will depend. You should always maintain the minimum amount to keep your baby safe and hydrated.
Benefits of water for young children (over six months)
Helps them stay hydrated
Regulates body temperature
Keeps joints healthy
Supports digestive juices
Generally keeps them healthy
Many items we consume have water in them, but the best way to maintain hydration is to drink water itself. As babies age, it's important to encourage them to drink water for many reasons.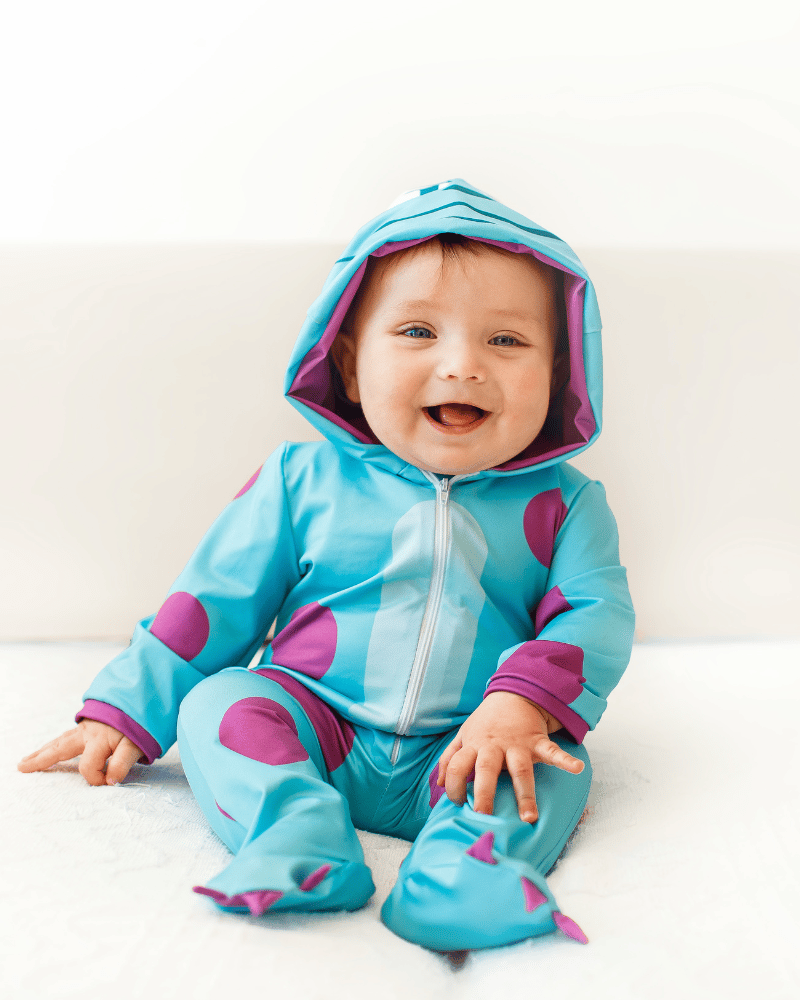 What drinks are not suitable for young babies?
Milkshakes or drinks containing things like chocolate powder
Caffeinated drinks
Cow's milk, including semi-skimmed milk (not recommended for babies younger than 2 years, the baby's diet should also be suitable) or whole milk (suitable after 1 year and up to 2)
Undiluted fruit juice (high sugar)
Rice drinks (too much arsenic)
Giving your baby these other drinks can cause issues due to not having the correct nutrients for a developing baby. Some of these, like fruit juice and fizzy drinks, can cause tooth decay due to high sugar levels.
Some babies may have allergies and therefore need to have milk alternatives. Speak to a professional before giving young babies alternative milk. They can advise you on which to give your baby based on nutrients.
It's best to continue giving your baby breastmilk or formula milk until they are after 1. Offering water after this can reduce their chances of gaining a soft spot for high-sugar drinks. Even older children can struggle with this, so it's important to teach them the benefits of drinking water.
How do you know if your baby is dehydrated?
If you suspect your baby is dehydrated, seek medical advice. They will be able to offer advice and treatment if necessary.
Urinating less (less than six wet diapers/nappies per day)
Your baby may be disinterested
Have a sunken spot on the head
Few or no tears when upset
Dry mouth
If any of these symptoms worsen, your baby may be becoming more dehydrated. Seek advice from a medical professional. Protect your baby during hot weather by taking appropriate measures. Keep your baby hydrated appropriately based on their age.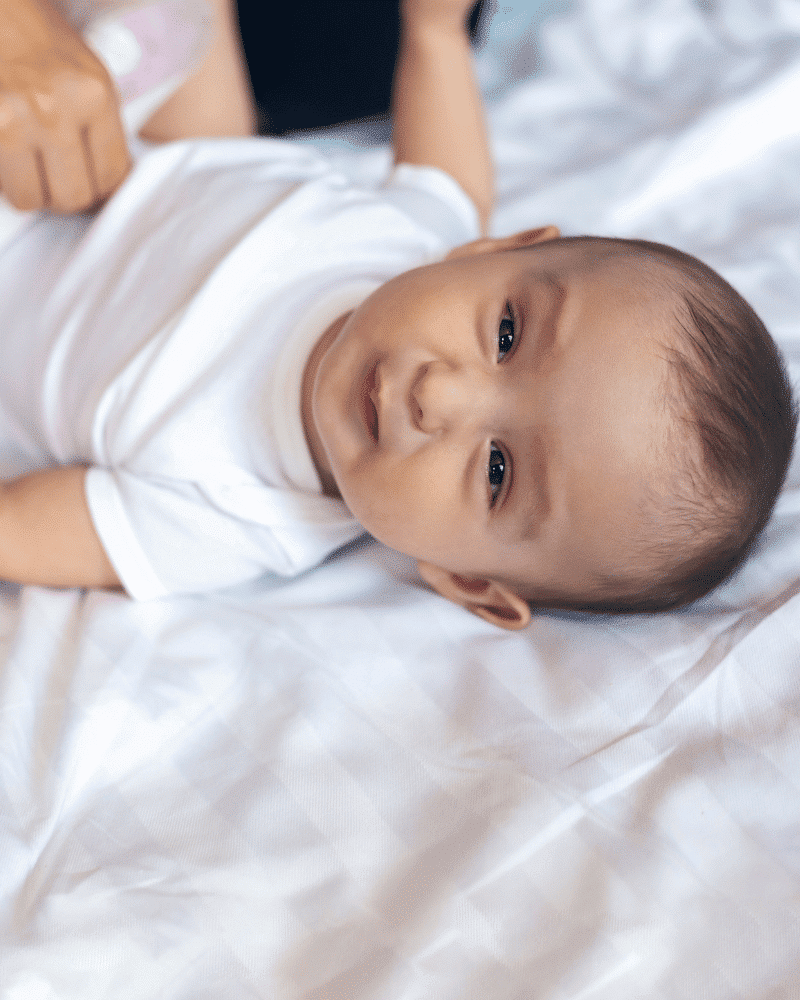 So should babies drink water?
Babies should only drink water after 6 months. Ensuring that your baby has all of the right nutrients is very important. Until 6 months, all of these nutrients will be present for breastfed babies or formula-fed babies. However you choose to feed them, you don't need to worry.
Remember that babies have tiny stomachs, so even at 6 months, water should be given in small amounts. Too much water can lead to your baby feeling too full to eat their food or drink their milk. Breast milk contains a lot of water, but even formula-fed babies get enough fluids to stay hydrated. So, choosing to give breast milk or formula won't impact hydration.
Seek advice if you would like more information on baby feeding. A professional will be able to help. Now that you know when babies can drink water, we hope you enjoy the wonderful journey of parenting!
Hey there, I'm Abigail! 
I recently graduated with a degree in Marketing. I'm currently a freelance blogger and Marketing Assistant. I love learning new things and hope that you find my blogs useful and informative.
See you in the next article!
https://www.mybump2baby.com/wp-content/uploads/2022/11/when-can-babies-drink-water.png
600
1000
Abigail Sproston
https://www.mybump2baby.com/wp-content/uploads/2016/10/Logo-MyBump2Baby_transparent-bg-1-1.png
Abigail Sproston
2022-11-24 15:55:06
2023-01-19 12:47:11
When can babies drink water?