Why Does My Baby Need to Nap?
Disclosure: Some of the links within this article may contain affiliate links, meaning at no cost to you, we may get commission if you decide to make a purchase through one of the links within the article.
Today we have a help article from our expert Lauren from Little Sleep Stars. Lauren offers a free 15 minute consultation service to help you with your childs sleep, you can book in with Lauren by clicking here. Today Lauren is sharing a fantastic article on a question many parents ask "Why does my baby need to nap?"
Ahhhh naps…one of the most glorious or frustrating aspect of being a parent – depending on whether or not your little on has nailed the tricky art of daytime sleep. Anyone who is the proud owner of a challenging little sleeper will undoubtedly be aware that naps play a vital role in a child achieving a settled night's sleep. But getting a little one to nap well can be a formidable task!
So Why does my baby need to nap?
It turns out that daytime sleep can be hard for children – not least because they are working against their body-clock and lack the enormous helping hand that the sleepy hormone melatonin provides for night-time sleep. The daytime is just an altogether less natural time to sleep. As little ones move through toddlerhood, daytime life can also become way too exciting to waste time sleeping. Phases of nap-refusal are particularly common during certain stages of development – either because a little one just has too much else to think about and/or practice, or, especially in toddlers and pre-schoolers, the increasing desire for autonomy leads to some experimentation with simply refusing to sleep.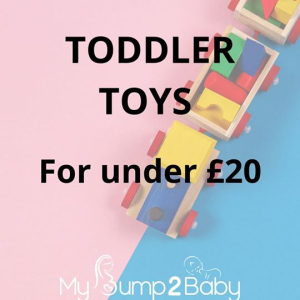 Over tiredness Means Your Baby Needs to Nap
Naps are about controlling sleep pressure. The younger a child is, the shorter their comfortable awake window. If a nap isn't forthcoming at the point a little one needs it, a hormone called cortisol is secreted enabling them to "keep going". If you've read my previous post on overtiredness (which can check out HERE), you'll know that cortisol is at the root of many baby and child sleep challenges! Well-timed naps are the key to keeping a little one's cortisol levels in check.

So, if daytime sleep is tricky but essential, how do I help my child to nap well?
When we are alerted to the importance of naps, it's logical to begin working on them in earnest. However, because of the comparative biological ease of night-time sleep, it actually makes the most sense to start there. If your little one is fed-to-sleep or rocked-to-sleep overnight, assume they will also need this help for naps – both at the start of the nap and potentially also to extend the nap beyond around 45 minutes (when the first sleep cycle ends). Most children stir at the end of the first nap cycle – but rarely are they genuinely "done" sleeping by this point. Experiment with meeting this end-of-cycle wake-up as you would a night-waking and seeing whether your little one will resettle. Similarly, if your little one has fallen asleep in the pram, car or carrier and the motion has ceased since they fell asleep, gently restarting it around the 40-minute mark, might just help your little one slip into a second cycle.
When at home, if you want your little one to nap in their own sleep-space, work on making the conditions as close to bedtime as possible. This means having a short, consistent pre-sleep routine consisting of three to four steps, which will, over time, cue your child for sleep. Keep the sleep environment as dark as possible and ensure any associations your little one has around their night-time sleep such as white-noise are present.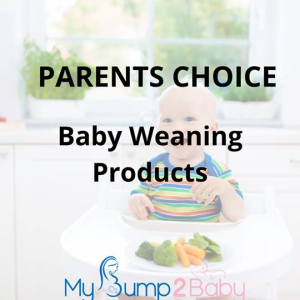 How Many Naps Does My Child Need?
Whilst all little ones are different, there is surprising commonality across nap needs by age. As a general guide, I would say the following are typical nap milestones:
No real pattern to naps until around month four – although for some little ones, naps don't consolidate onto a more settled pattern until nearer six months.
From four months to eight to ten months, most little ones sit well on three naps with the bulk of the sleep split across the first two and the third being a late-afternoon catnap.
Sticking with two naps until around fifteen months makes the two-to-one transition easier. Although children often experiment with some nap refusal around their first birthday, this is almost always a phase which passes within a week to two.
Most children benefit from some daytime sleep until around three-and-a-half.
Does Motion Sleep Count When it Comes to Napping?
In a word: yes…although the sleep isn't of the same quality as sleeping without motion. This is because whilst the motion persists, we remain in a lighter phase of sleep – more ready to respond to environmental threats. Motion is almost irresistibly sleep-inducing to a tired child and can be a great, drama-free way to start a nap. If you can cease the movement once they are asleep, your little one is likely to achieve more restful sleep once stationary – giving you the best of both worlds. So, instead of pushing the pram for miles, there's a very good reason to park up and grab yourself a coffee whilst baby snoozes!
To ask Lauren questions directory you can request a 15 minute free call with her here
or visit her on the following links;
https://www.mybump2baby.com/wp-content/uploads/2020/02/Why-Does-My-Baby-Need-to-Nap.png
630
1200
Carla Lett : Reviewed by Lauren Peacock - Sleep Consultant & Owner of Little Sleep Stars | Accreditation at level 5 from a Holistic Sleep Course & Member of the International Association of Child Sleep Consultants
https://www.mybump2baby.com/wp-content/uploads/2016/10/Logo-MyBump2Baby_transparent-bg-1-1.png
Carla Lett : Reviewed by Lauren Peacock - Sleep Consultant & Owner of Little Sleep Stars | Accreditation at level 5 from a Holistic Sleep Course & Member of the International Association of Child Sleep Consultants
2020-02-24 21:16:06
2023-09-22 10:49:12
Why Does My Baby Need to Nap?