Why Won't My House Sell? 5 Common Reasons

Selling your house is no easy feat- and you definitely want to make sure that you will get a price that you are happy with. If you find that your house is not selling, it can be frustrating. This article, written by Kelly Bell- from Bell & Co Estates– our exclusive estate agency in Sheffield, covers 5 reasons why your house may not be selling, and how to rectify them.
Work On Your Advertising
Your advertisement isn't doing your property any justice – It may be this simple! Your home is one of your biggest assets, ensure it looks its best! It is said that it takes 7 seconds to make an impression and often a quick scroll through online portals from prospective buyers so you must stand out. If there are very few photos, poor quality photos or non-professional pictures, buyers may simply scroll straight past. Ensure your selling agent has the best photographer or photography skills to get some good shots to really enhance your saleability. De-cluttering prior to photos being taken, adding in lights and warmth also helps! It may seem like an additional expense to have professionally staged photographs, but it is said that this can encourage so much more interest resulting in achieving the best price possible and a damn sight quicker!
Make Sure Your Agent is Right For You
You don't have the right agent working in your best interest – Your chosen agent is at the front-line of any incoming enquiry has often not even seen the property they are trying to sell! Ensure you do your homework before deciding, maybe call to make some enquiries and see how you are dealt with, ensure they are positive, pro-active and helpful and you would feel comfortable buying/selling with them, ask them why they are different!
Rethink Your Pricing
The property is priced too high – whist we all want to achieve best price for our home, we also have to be realistic. Often, properties are listed at prices that are either unachievable or even where there may be buyers prepared to pay the price yet there is in-sufficient evidence to support comparables in and around the area meaning that when it comes to mortgage survey, they're down-valued. Sometimes a guide price or a lower starting price can really work in the best interests of a seller, as it initiates more interest in the interim and can in turn lead to more offers. This way there is less likelihood of a reduction being needed at a later date or the property sticking for any reasons.
Check the Quality of Your Property
The property is not in a saleable condition – Factors like structural integrity, curb appeal and cleanliness will determine whether it is in the most saleable condition. Most buyers are looking for low-maintenance property, so if your home is in desperate need of some TLC it is likely that the buyer may be put off. Always ensure the smaller jobs are done prior to marketing and the property is always presented at its best on viewings.
Free Up Your Schedule for Viewings
Availability for viewings – It is vital when selling your home that the house is either available for your agent to conduct viewings or you are. Whilst its not always possible, outline some initial days/times for your agent to work with. This will ensure that all enquiries are booked in and all viewing appointments are fulfilled, giving plenty of opportunity to welcome offers.
Contact Bell & Co Estates
Website: https://bellcoestates.com/
Facebook: https://www.facebook.com/bellcoestates/
Instagram: https://www.instagram.com/bellcoestates/
LinkedIn: https://www.linkedin.com/company/bell-co-estates/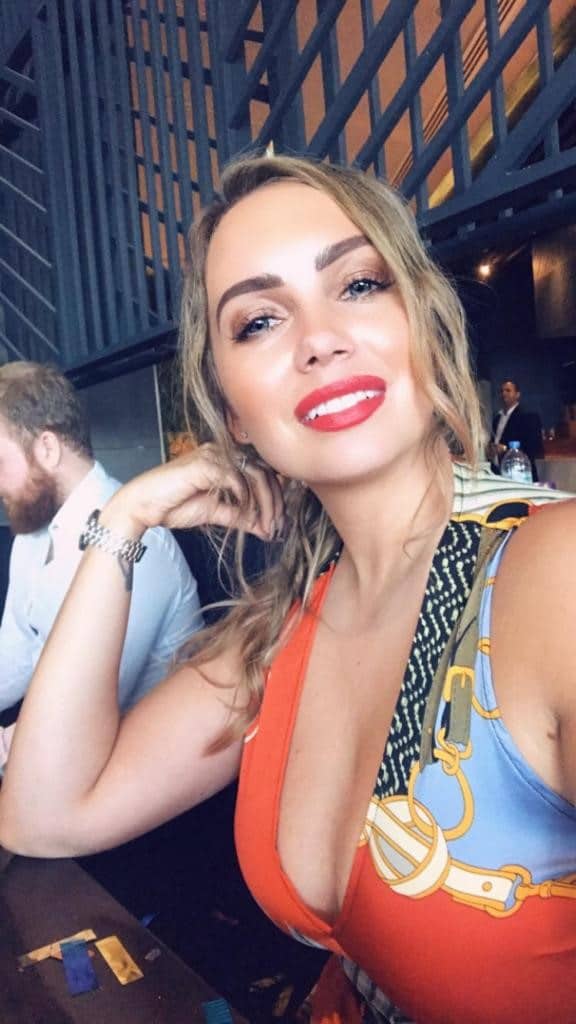 Hello, I'm Kelly Bell. I am the founder and proud owner of Bell & Co Estates, wife to Daniel, Mummy to Theo and Dog Mum to two fluffy Cockapoos; George & Stan, homeowner and business owner!
Bell & Co is an Independent Estate Agent putting our clients at the heart of everything we do!
"Property has always been a part of me. People and property are a passion of mine and understanding people's stories makes me more passionate about helping them on their home moving journey"
Bell & Co was established in July 2019, having been instrumental in the growth of a successful Lettings Business I decided to use my knowledge and passion to venture into the Sales Industry, this led to the foundation of Bell & Co Estates.
My small, enthusiastic team & I bring a wealth of property expertise with a combine experience of over 35 years and provide a reliable and professional service. So if you are looking for a trustworthy agent with excellent local knowledge and a solid reputation for great service, you have come to the right place.
Whether you are thinking of selling, currently selling or struggling to sell, we would love to hear from you. Contact us now for your FREE consultation and lets start your home moving journey with Bell & Co Estates.
https://www.mybump2baby.com/wp-content/uploads/2022/06/Why-Wont-My-House-Sell-5-Common-Reasons.png
630
1200
Kelly Bell
https://www.mybump2baby.com/wp-content/uploads/2016/10/Logo-MyBump2Baby_transparent-bg-1-1.png
Kelly Bell
2022-06-15 11:40:59
2022-06-16 10:37:48
Why Won't My House Sell? 5 Common Reasons