Wonderful Ways to Encourage your Child to Wear their New Glasses
Disclosure: This article may contain affiliate links, this means at no cost to you, we may earn a small commission if you purchase a product through them.
Giving your child the very best start in life is crucial for any parent, and that means getting their vision checked as early as possible. Regular eye exams and a new pair of glasses ensure that their little world is as clear, vivid, and as exciting as possible. It also means that when they enter an educational environment such as nursery or pre-school, they're not missing out on key learning opportunities and they're not embarking on their school years at a disadvantage.
But as many parents discover, getting your child's eyes tested is the easy part. It's getting your little one to wear their new glasses on a daily basis that is particularly challenging! Changes to a daily routine can be daunting for kids, but with the right level of encouragement, your child will quickly come to love their new frames! Read on for some wonderful ways you can encourage your child to wear their new glasses.
Let them choose their frames
If your child likes their new frames, then they're more likely to wear them. So, why not give them a little creative freedom when you're shopping for their eyewear? If they feel as though they're part of this new and quite daunting change to their life, then they're more likely to accept that change.
Today, there are dozens of different kinds of eyewear, including wooden framed glasses, metal or plastic frames, rectangle, oval or round shapes, not forgetting an entire rainbow of colour options! You may even find frames with their favourite superhero, princess, or TV character on them. The more choices your child feels that they have, the more enjoyable they'll find the process, and they'll be incredibly excited to show off their new frames to friends and family.
Set realistic goals
Sometimes, it's best to let your child set the pace. Encouraging your child to wear their new glasses could be as simple as setting smaller periods of time for glasses wear, intermittently throughout the day. A few hours in the morning, then again in the afternoon, or after dinner – and over time, slowly build up these time increments so wearing their new frames becomes second nature.
Remind them that their heroes wear glasses too!
Clark Kent, Velma from Scooby-Doo, Harry Potter and so many more of their favourite characters, or even celebrities, wear glasses! A lot of your child's favourite fictional and real-life idols look great in their specs. Reminding them that wearing glasses is cool can help encourage them to pick up their own and wear them with pride.
Set a good example!
Do you wear glasses? If you're someone who usually wears contact lenses, going back to your frames for a few weeks to encourage your child to wear their own glasses is a wonderful way to show solidarity and to encourage them to be consistent with wearing their frames. Children watch our behaviour very closely, so the more you wear your frames and take care of them, the more likely your child will want to wear theirs!
Final thoughts…
Wearing glasses is a big change for any child, but with the right encouragement, it can be a fun and exciting time! Follow the tips above to help them get used to this new change.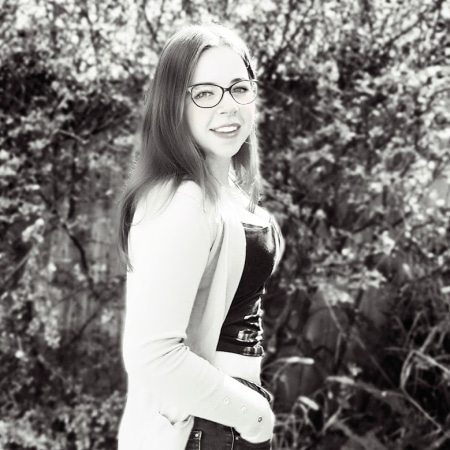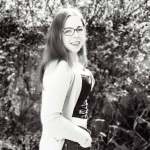 Louise McCamily serves as the Digital Marketing and Administrative Assistant at MyBump2Baby, where she has contributed to the creation and editing of more than 400 articles. She holds a prestigious Surfer SEO certification and a Foundation Degree in Software Engineering with distinction. Louise is passionate about delivering outstanding service to MyBump2Baby's expanding community of families.
Reach out to her at [email protected] for inquiries.
https://www.mybump2baby.com/wp-content/uploads/2021/06/Wonderful-ways-to-encourage-your-child-to-wear-their-new-glasses.png
630
1200
Louise McCamily - Digital Marketing & Admin | Surfer SEO Certified
https://www.mybump2baby.com/wp-content/uploads/2016/10/Logo-MyBump2Baby_transparent-bg-1-1.png
Louise McCamily - Digital Marketing & Admin | Surfer SEO Certified
2021-06-18 08:42:49
2021-06-18 08:47:08
Wonderful Ways to Encourage your Child to Wear their New Glasses