Starting a Business on Maternity Leave – What you need to think about

Interested in starting your own business during maternity leave? I don't blame you!!!
I started my own business during maternity leave and it has been life-changing for me. My business now looks after itself whilst I help other women JUST LIKE YOU on their journey to a successful business.
If you are wanting to start a business, maternity leave can be the perfect time.
Who Can Blame Us For Wanting to Work Around Our Family?
By now, you may have already learnt how to live on less money (statutory maternity pay), and perhaps you have wanted to set up your own business for years but just couldn't take the risk financially.
When you are on maternity leave, you are being paid to be on leave (ok… ok …. albeit not much), but when else in your life will you have this opportunity?
You have time to get your business working before making the HUGE jump into self-employment.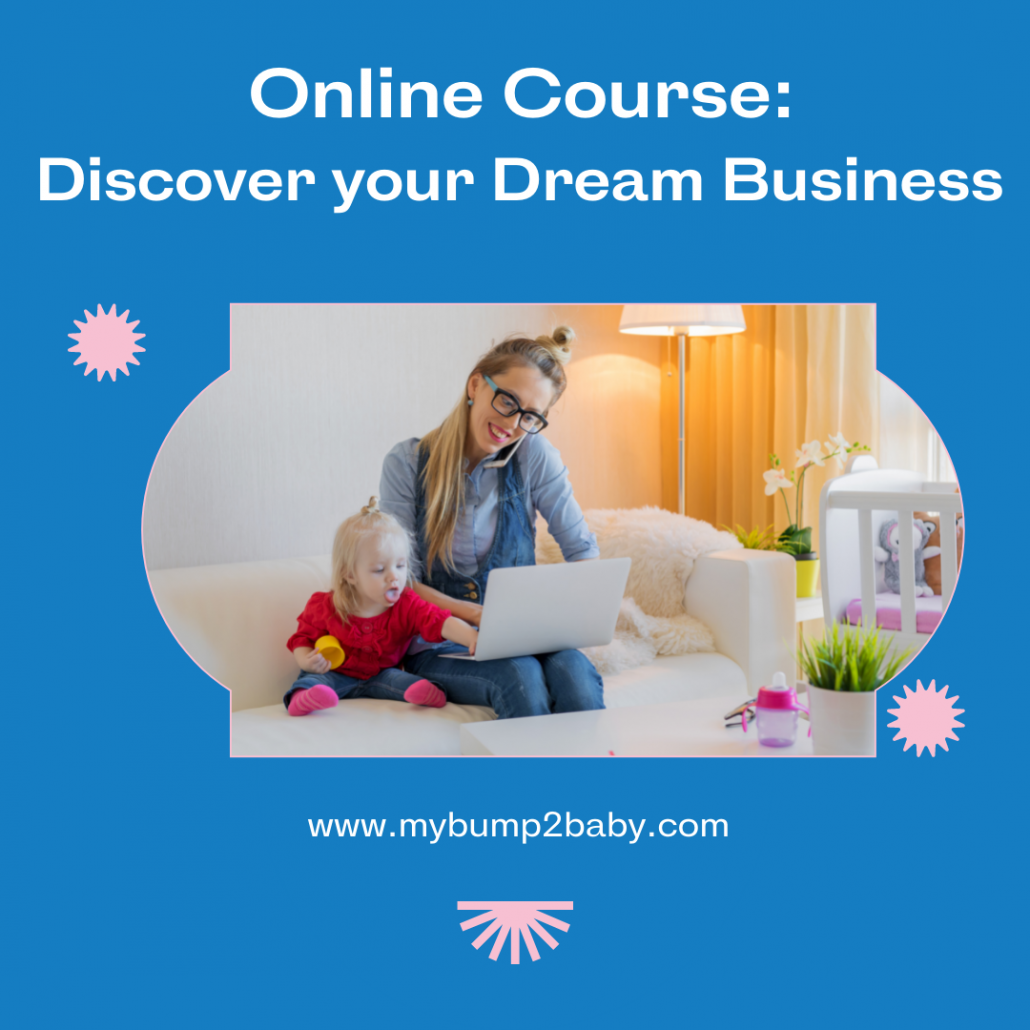 Starting A Business On A Reduced Income May Seem Daunting But It Doesn't Have To Be…
On maternity leave, my partner and I managed on the maternity allowance (something I thought would NEVER be possible).
We soon realised that we couldn't possibly spend as much money as we used to, nights out with friends became few and far between and there were no last-minute meals out or spontaneous weekends away (much to our disappointment sometimes).
Despite the challenges, surviving on less income wasn't as hard as we initially thought it would be. We learnt to shop smarter, budget better and genuinely didn't waste as much money on day to day living.
Going Back to Work After Maternity Leave
Going to work after maternity leave doesn't always make sense, perhaps it isn't possible to work every day and long hours anymore.
The mere thought of paying the hefty childcare costs can make us aware that we wouldn't actually be much better off heading back to work at all and, in fact, that we could create the perfect work-life balance by setting up our own company, with our own rules, doing exactly what we want to do, working the hours we want to work, around our family.
For many women, our mindsets change when we become mothers. When we have our babies, perhaps the workplace that we once loved, fills us with dread at the thought of going back.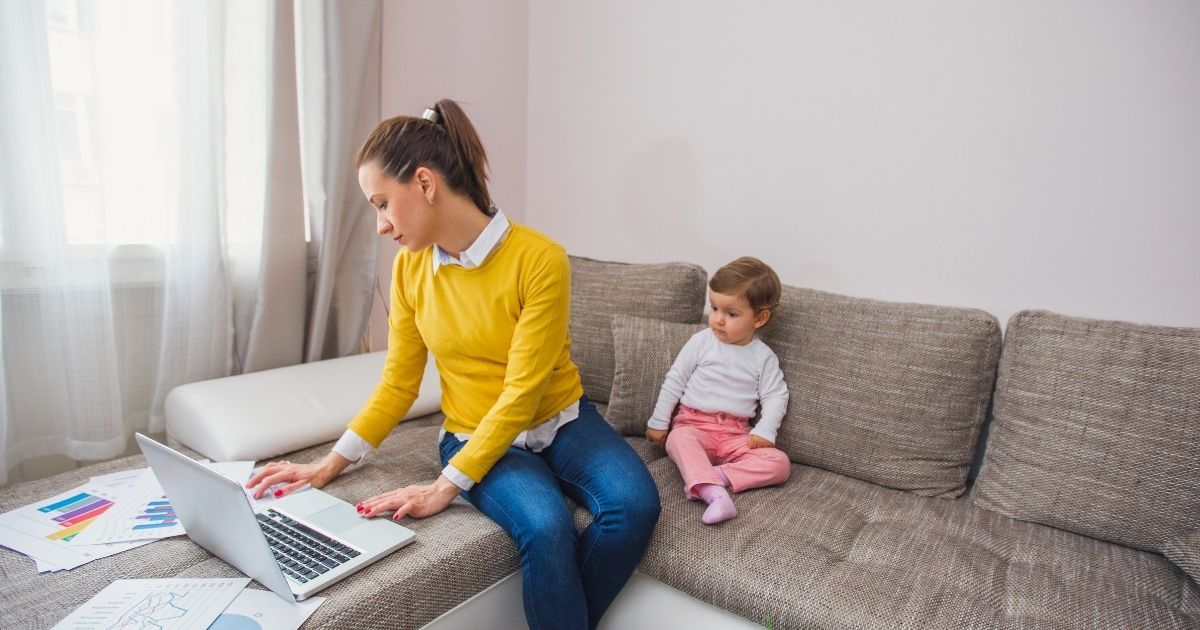 Launching your Own Company on Maternity Pay
I started my own business whilst on maternity pay and it was, without a doubt, the best thing I ever did (after my darling son of course). Don't get me wrong though- times have been tough.
Running your own business isn't all butterflies and rainbows- but it certainly becomes a lot easier and more fulfilling once you find your dream business and the perfect work-life balance.
I ended up leaving my job at the end of my maternity leave and became self-employed; within months I replaced my full-time paid income working part-time hours.
As a business mentor, this is what I specialise in. You can contact me for more details about my mentoring sessions here.
Here are some of my Top-Tips which I share with my clients, who are at the beginning of their business journey.
1. Discover Your Dream Business That Fits Into Your Life
We often see social media posts from business owners, which highlight the joys of running a business and the positive impact their business has had on their lives; it all looks perfect. You may wonder "Why is running a business so much work for me?" or "What am I doing wrong?". As a business owner, a lot more time is spent behind the scenes and believe me – IT IS NOT ALWAYS AS PRETTY AS IT LOOKS ON INSTAGRAM!
Take it from someone who knows…..
I am going to share a totally cringey story with you now… when I was 17 and I saw JLO (my girl crush), in the movie "The Wedding Planner", I loved her clothes, the love story and everything about that movie, so, that day, I decided that was what I was destined to be a wedding planner.
It couldn't be further from who I am as a person.
And after a year of slogging away on a course that I didn't enjoy …I finally realised that I didn't want to be a wedding planner at all… and actually what I wanted to be was JLO.
I wasted money and time.
If I had spent a little more time actually learning more about what wedding planning entailed, I would have saved £1,000 and a year of my life.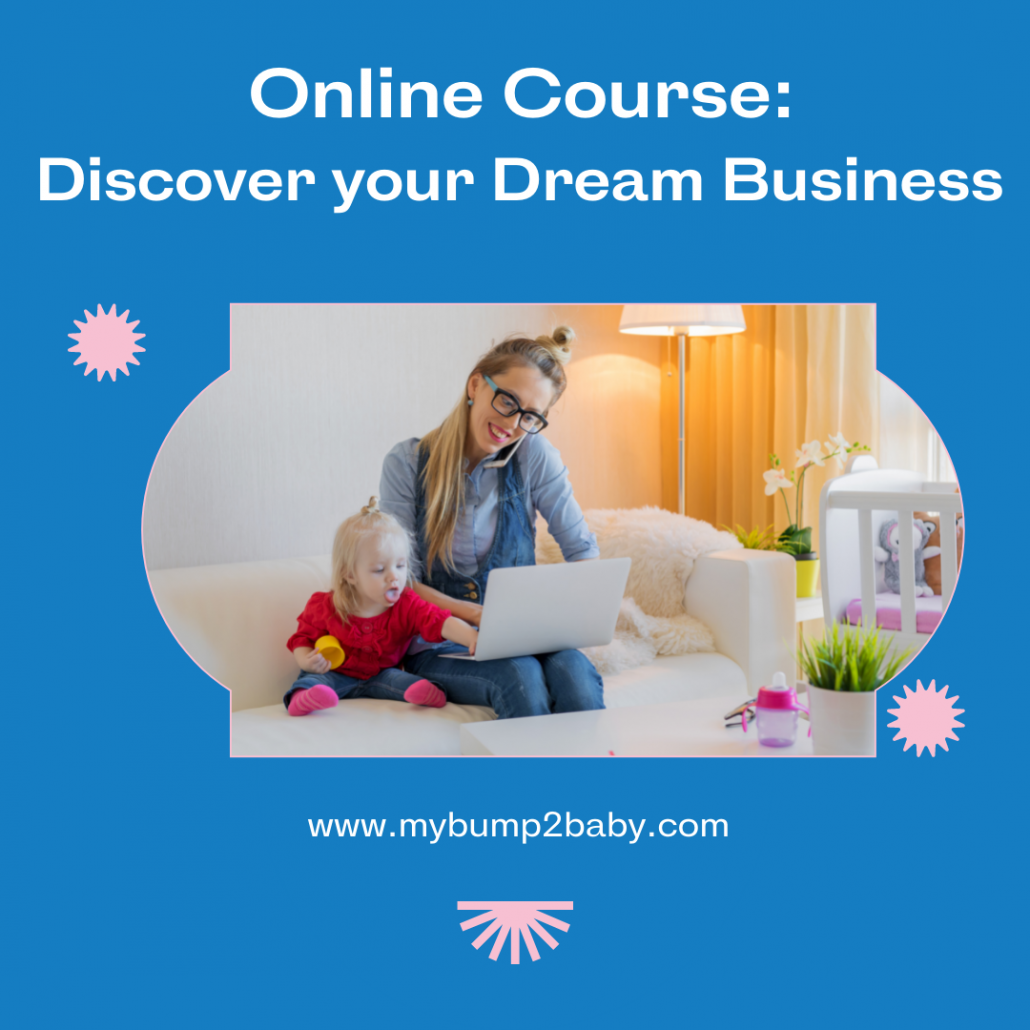 2. Check That There Is Actually A Need For Your Small Business Idea
A mistake many of my clients make, before booking in for some mentoring sessions with me, is not finding out if their product or service is actually needed.
Market research is where we need to start. Once you have uncovered your dream business- and ticked off all the checks to ensure it is 100% for you- the next part is finding out if people actually want it and would pay for it.
3. Work Out How Much Money You Need To Invest To Create Your Company
If you need equipment to start your own business, then you need to check if you can afford it (and if it is absolutely necessary!). Sometimes, we can put off starting a business because we think we need everything right away when actually, this doesn't need to be the case. In a world of social media and reaching people online, you may find that you can start with less.
4. Does The Business Idea Have The Ability To Grow And Change With You?
People can get so carried away, that we forget to look to the future: Does this business idea have long term potential? Will it grow with you as you move out of the new-mum-phase? And does it have the ability to provide you with more income, as you put in more time?
This is often overlooked by mums looking to start a side hustle, something they will later regret.
Many small business owners can't wait to get rid of the employer and start their business. But, when you haven't ran a business before, a business mentor can be your shortcut to success. You should look for someone who has launched a business successfully, in a similar situation to you.
Investing in an online business coach, to help you with your company, can be an invaluable asset and keep you accountable, whilst ensuring that you have the confidence to move forward and start earning.
Small businesses can often forget to make a business plan when they go self-employed, and fail to get the work-life balance nailed, as they have no clear sense of direction. Working with a real-life business mentor or business coach will help keep you on track and working towards your goals.
Contact me for more information on how you can work with me.
Carla is the founder of MyBump2Baby. Carla has a huge passion for linking together small businesses and growing families. Carla's humorous, non-filtered honesty has won the hearts of thousands of parents throughout the UK.
She has previously written for the Metro and made appearances on BBC News, BBC 5 live, LBC etc. Carla is a finalist for Blogger of the Year award with Simply Ladies inc. Carla is also the host of the popular Fifty Shades of Motherhood podcast and The MyBump2Baby Expert podcast.
https://www.mybump2baby.com/wp-content/uploads/2021/10/Starting-a-Business-on-Maternity-Leave.png
630
1200
Carla Lett
https://www.mybump2baby.com/wp-content/uploads/2016/10/Logo-MyBump2Baby_transparent-bg-1-1.png
Carla Lett
2021-10-18 13:52:23
2022-09-12 10:17:09
Starting a Business on Maternity Leave - What you need to think about