Disclosure: This article may contain affiliate links, which means at no cost to you, we may earn a small commission if you purchase a product through them.
Are you interested in being a successful mumpreneur? Today we share 7 tips on how to be a successful mumpreneur.
Have A Killer Business Idea
According to the Office of National Statistics, there was a huge increase of 373,000 women and mumpreneurs registering themselves as self-employed (between 2001 and 2016).
All of these mumpreneurs, who on the surface, seem to be doing the impossible, started with just an idea-the spark that ignites into a powerful flame.
When coming up with a business idea, many mums, and aspiring entrepreneurs in general, fall into the trap of trying, for a very long time, to come up with an original business idea, when really, you should focus on what you're good at, what you have, and how you can make it better.
What are your talents and interests? What are your skill sets? What can you offer that will help make your life, or the lives of others, better?
If you're still not sure about what your new venture could be- that's okay! You have plenty of time to explore your interests and travel- and there are many brilliant courses out there that will help you to discover your dream business idea.
Work With an Online Business Coach for Mums
Business Coaches for mums are most definitely invaluable assets- and we would certainly recommend working with one! Business coaches for mums understand how challenging motherhood can be- especially when you are trying to enter the world of entrepreneurship at the same time.
A business coach for mums will work with you from start to finish- helping you to discover your dream business and find your spark- and even eventually helping you to take your business to the next level.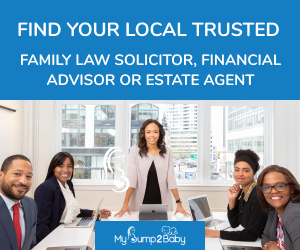 Carla Lett, the founder and managing director, of MyBump2Baby, offers her services as an online business coach for mothers. Carla successfully launched MyBump2Baby in 2016, during her maternity leave, all without any funding or investment. Carla works with mothers and offers unique and relatable coaching in their business ventures, whatever point of the business they may be up to.
https://www.mybump2baby.com/business/online-business-coach-for-mums/
Market Research
Researching your market is an important part of running a business as a mumpreneur: Who are your audience? How does your product suit them? Who are your competition? What is better about your business than your competition's?
Examples of market research techniques include questionnaires, surveys and reading data that has already been collected.
Find Your Passion
Finding your passion can be difficult, but once you do, everything seems to fall into place.
What are your interests and skillsets? What can you offer to help improve the lives of others and your own?
Your business and its products should be something that you are passionate about and that you believe in. Even on the hard days, you should still want to get up in the morning and pursue your business goals, because it is your passion.
Have a Good Work-Life Balance
As a mumpreneur, it may seem impossible to find a good work-life balance, after all, we need to juggle looking after our children, doing household chores, working, and of course, spending quality time with our family.
But how can we balance family life with running our own business?
Set time limits and work within them. It is important that work time is work time, and that family time is family time. You can't be in the work or entrepreneurial mindset all of the time!
Check your social media or other networking platforms at set times, rather than constantly throughout the day. Constantly checking your most recent comments or messages can be very time-consuming, you can look at your screen for what feels like a few minutes, but whoosh! An hour- or even a few- can go by.
Focus your attention on individual tasks, rather than many at once. Focus is key for making progress!
Break up your day and allocate breaks to avoid burnout. A common trap that many mothers fall into is trying to sprint into launching a business- but they usually end up getting severely burned out. You need to remember that you can't do it all!
When things start getting hard, think about why you entered the corporate world as an entrepreneur in the first place.
Ask yourself, "When and where am I the most productive?" Whether it be at 5am at the kitchen table, or late in the evening in your own office- try and work whenever and wherever makes you feel the most comfortable.
Give Yourself Time
Running a business takes time, resilience and perseverance.
Many businesses don't get their first sale until 2 weeks after they launch their products, and it can take longer for many.
It is important that even if you are not making the progress that you'd hoped for, that you keep persevering.
Have Confidence
It is common for first-time mumpreneurs and business owners to doubt their business, you may wonder: "What if my business isn't as great as my competition's?" or think "My business will never take off", or "I'm not cut out to be an entrepreneur".
It is important that you have confidence in your business and your product, after all, if you don't have confidence in your business, how can you expect potential customers to have confidence?
Have faith in yourself, your business and your ability- you are doing great!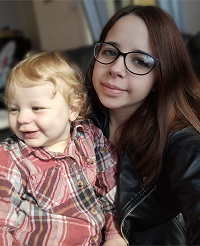 Hi, I'm Louise- mum of one to a little boy called Mason.
I am the Digital Marketing and Admin Assistant for MyBump2Baby.
I enjoy working to provide excellent service to MyBump2Baby's growing families.
Nice to meet you!
https://www.mybump2baby.com/wp-content/uploads/2021/12/mumpreneur.png
630
1200
Louise McCamily
https://www.mybump2baby.com/wp-content/uploads/2016/10/Logo-MyBump2Baby_transparent-bg-1-1.png
Louise McCamily
2021-12-17 14:59:19
2021-12-18 18:56:14
Mumpreneurs - 7 Tips to be a Successful Mumpreneur