Disagreements about children's schooling? – A Quick Guide (England)
Fact Checked
This article is written by Madia Aslam from Gardner Leader- our exclusive family law solicitors in Maidenhead. In this blog, Madia discusses when to apply for school for your child, how to choose a school, how to navigate disagreements about your child's schooling, and more.
Although some of us might still be enjoying the summer holidays, others will already be thinking about school applications for the next academic year. Deciding on schools is a big decision but we hope to make it a little easier with this nifty little guide.
When to I need to apply?
Primary schools – apply a year before your child starts school. Applications are open from September to January. Your child will be 3 or have just turned 4 when you apply. You should receive offers by mid-April.
Secondary schools – The deadline is end of October. You should receive offers by beginning of March.
If you don't accept an offer by the deadline in the letter, the offer could be withdrawn.
How do I choose a school?
If you're planning to send your child to a state school. You should contact the local authority for details of relevant schools. Click here to find the details for your local council Find your local council – GOV.UK (www.gov.uk). For private/ independent schools you should contact the school directly.
Once you have a list of schools that you are interested in, check out how they fare on the school tables and have a look at the Ofstead report: Search for schools, colleges and multi-academy trusts – Find school and college performance data in England – GOV.UK (find-school-performance-data.service.gov.uk).
Attend any open days and have a chat with others who have experience of the school.
If it's an application for a primary school and there is a particular secondary school you are interested in, think about whether that secondary school has a 'feeder' school.
Think about travel arrangements to and from school and how these will work depending on which parent the children are with.
Do I have to let the other parent know?
If a person has parental responsibility (PR) for a child, then they need to also agree the school.
A birth mother automatically has PR.
A father has PR if:
married to the mother on or after the child's birth; or
(after 2003) is registered on the child's birth certificate as their father; or
he has entered into a parental responsibility agreement with the mother; or
he has been granted a parental responsibility order by the court.
How do I broach the subject with the other parent?
If you are on good terms, then discuss the options and try to reach a joint decision. If you're not sure about whether the other parent will agree, it will be helpful to be prepared with all of the above so you can explain why your suggestion is the best choice for your child.
If communications with the other parent are not great, then think about mediation: Find your local mediator – Family Mediation Council or perhaps instruct a solicitor to write to the other parent explaining why your proposal is in the best interests of your child and details of the research behind it.
What if the other parent still doesn't agree?
If despite all reasonable communications and after having attempted mediation, an agreement cannot be reached, the last resort is to make an application to court for one or both of the following:
Specific Issue Order
Prohibited Steps Order
The court will consider a number of factors before deciding whether or not to make the orders but their key consideration will be the best interests of the child. If you would like more information on how our specialist family team can help you and your family, please click here.
Contact Gardner Leader

If you enjoyed this article and would like to contact Gardner Leader regarding any family law matters, you can contact them via the methods below:
Website: https://www.gardner-leader.co.uk/
Email: [email protected]
Facebook: https://www.facebook.com/GardnerLeader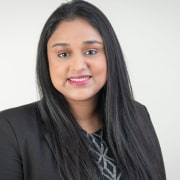 Madia is a solicitor in the Family team at Gardner Leader and is predominantly based at the Maidenhead office. Madia is instructed to act by clients in respect of all aspects of relationship breakdown including divorce, finances and children matters. Madia has an interest in the crossover between Islamic law at the extent to which it is recognised and England and Wales and has written a number of articles in respect of this. Madia is multi-lingual and can additionally speak Patwari/Mirpuri and Urdu. Clients have complimented Madia on being prompt, decisive and approachable
https://www.mybump2baby.com/wp-content/uploads/2023/08/disagreement-about-school.png
630
1200
Madia Aslam - Family Law Solicitor | Masters in Law
https://www.mybump2baby.com/wp-content/uploads/2016/10/Logo-MyBump2Baby_transparent-bg-1-1.png
Madia Aslam - Family Law Solicitor | Masters in Law
2023-08-24 14:57:47
2023-09-29 11:52:57
Disagreements about children's schooling? – A Quick Guide (England)