How to potty train a girl: when to start and top tips
The time has come to start potty training your little girl – how exciting! This is a great time for you to help your baby learn a valuable skill that will stick with them forever. In this blog, we're looking at how to potty train a girl.
This blog includes:
Potty training pants
What age to potty train a girl?
How long does it take to potty train a girl?
Signs your child is not ready to potty train
Tips for potty training girls
How to potty train a toddler girl that refuses
How to teach a girl to wipe correctly after using the potty
Potty training is a huge part of your baby's life. They're going to go on a real journey learning how to perfect this skill. It's time to accept now that your baby will have accidents. The best way to deal with these is to stay calm and explain that it's best to use the potty next time.
Potty training a girl requires time and patience, so you need to make sure you have it. If you show disappointment in your baby, they will struggle to be honest next time they do have an accident. This will lead to a much worse outcome. Soon enough, your child will be potty trained!
Potty training pants
There's often a debate around pull-ups vs diapers. Most parents find that diapers are better for younger babies as they are more absorbent. This means there is a reduced risk of leaks!
In contrast, pull-ups are praised for being much easier to take on and off – making them great for potty training. In the beginning, you'll be with your baby when training, but they will also need to learn to be independent. Pull-ups make this easier for your baby when they are ready.
Ultimately, it's up to you which option you choose to use for your baby. You can always try both and see which you prefer. Just be aware that nappies/diapers are available for younger babies, whereas pull-up pants are available for longer.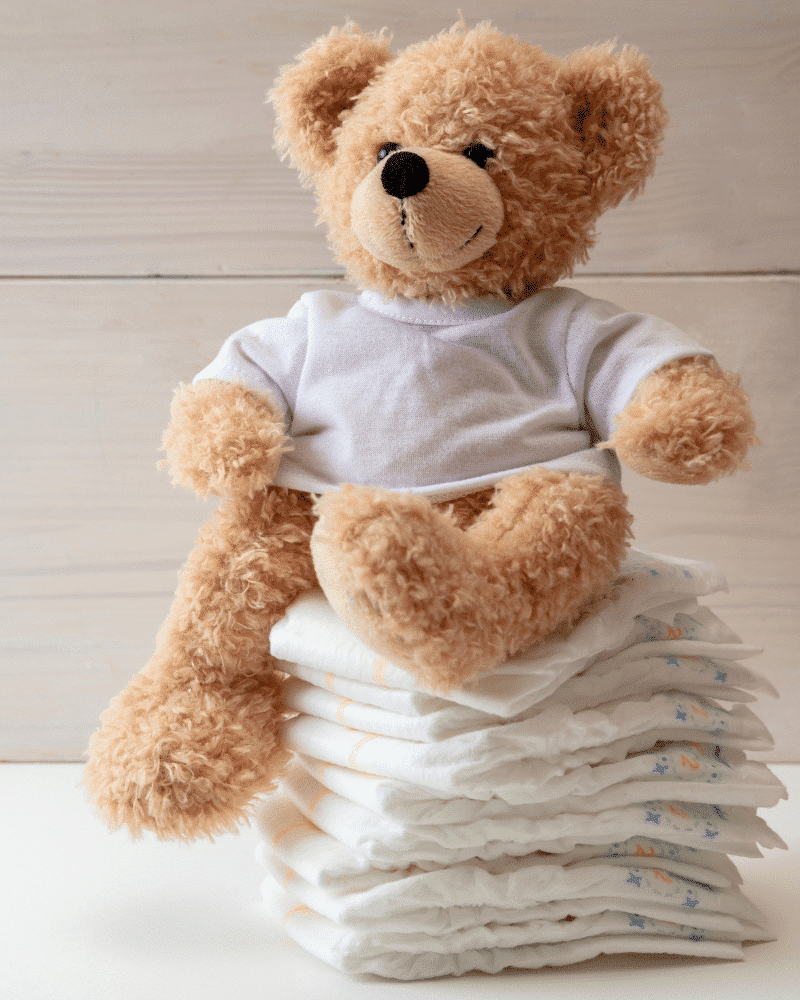 What age to potty train a girl?
Your baby may show signs of being ready to start using a potty. Then again, they may show minimal interest. Most children begin potty training at around 18 – 24 months of age.
Some babies may be ready much earlier than this, and others may need to wait a little longer. It's important to be encouraging but not force your baby to use the potty. This can lead to issues with potty training as the child becomes disinterested. Find out when to potty train a toddler.
How long does it take to potty train a girl?
Unfortunately, there's no set time that it'll take your baby to learn how to use the potty. Instead, it depends on them!
Some children may be really engaged and learn potty training fast, but others may take longer. On average, it takes around 6 to 14 months for a child to be potty trained. Don't be alarmed if your baby takes longer than this to achieve potty training success.
The general advice is to speak to a doctor if your child is still having accidents when they are due to start school.
If your child has been dry for a while and starts having lots of accidents again out of nowhere, it could be a sign something is wrong. This could be a sign of a urine infection or diabetes, so you should seek advice. A one-off accident every now and again is usually nothing to worry about.
Speak to a doctor if you are concerned about your child's toilet habits. They will be able to give you the most valuable information and advice on toilet training.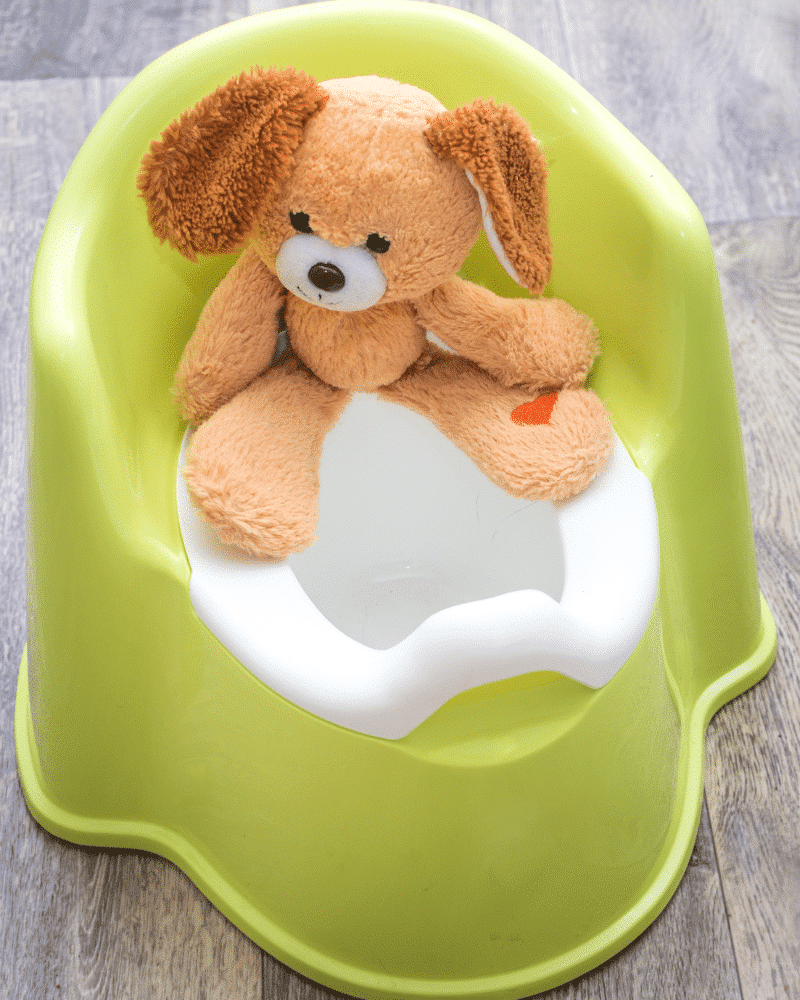 Signs your child is not ready to potty train
If your child isn't ready to start the potty training process, it'll be quite clear. There's no point trying to force them to use the potty. Instead, it's a good idea to keep the potty nearby so that it can be seen if they look around. This can remind them of it and help them to become more familiar.
Your child is not interested in using the potty – won't sit on it or a training seat
Your child doesn't seem bothered when they have a dirty nappy
Your child is frequently wetting their nappy without telling you or recognising the feeling
It's important to start potty training when she's ready. The average age for potty-training girls is around 24 months.
Tips for potty training girls
Here are some of the best potty training tips for you to try.
Learn the cues
A great step in the potty training journey is that your baby will let you know they need the toilet. Before this, you may notice them taking themselves off or doing a little dance. This could be them knowing that they need the toilet.
If you learn to recognise these cues, you can take steps to encourage potty use. You might sit them on the potty or ask them, do you need to use the potty? Whatever you do, be positive, as this will help your baby to be more confident.
Don't share negative emotions, be excited!
Your child will have accidents while learning to use the potty, and you will have to clean them up. The best thing you can do is remain calm when accidents happen.
Getting angry at your child will cause them to become less confident, which is not what you want. Potty training is all about becoming more confident and learning how to do a new skill. When your child does have an accident, remind them that the potty is for toilet trips in a calm manner.
Being positive and excited can help to encourage your child to continue using the potty. This is an amazing skill that your child is learning.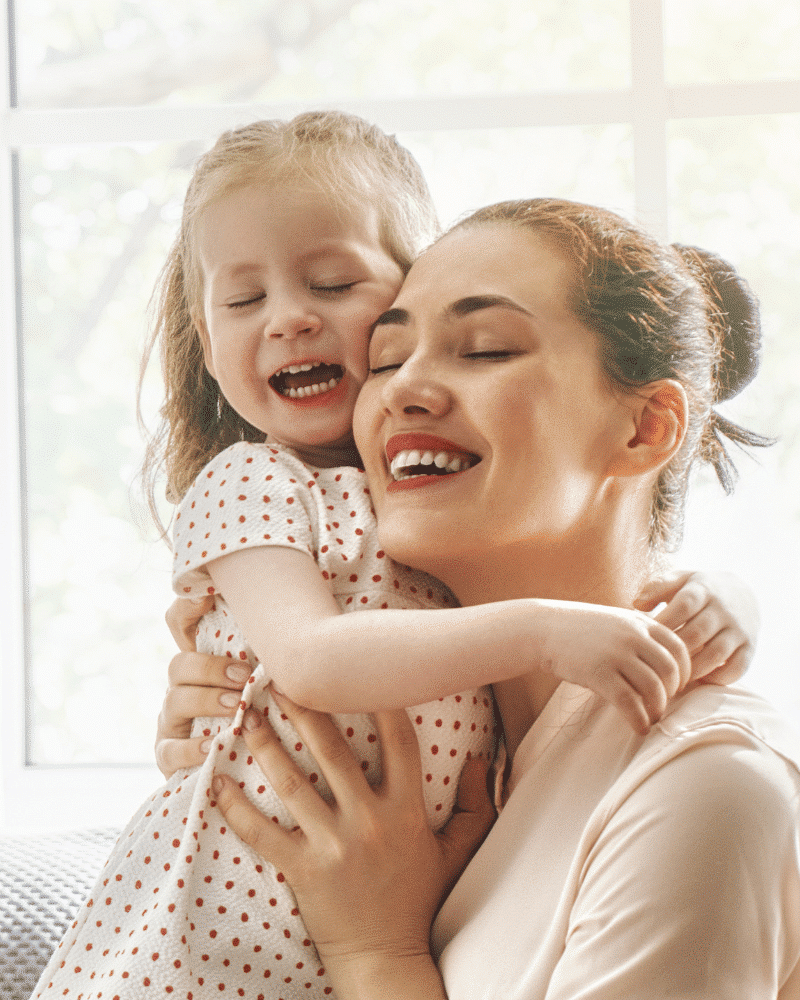 Assess the situation
It's best to wait for your child to come to you when they need the toilet. Additionally, you should try to assess the situation when they do use the potty. Look for any aspects they are struggling with, for example, getting undressed to use the potty or reaching for toilet paper.
If you notice any of these things, you can take further steps to help your little girl to overcome the problems. This will help to make the learning journey easier.
Keep the potty nearby
It's best to keep the potty nearby whenever you can. Some families choose to have multiple potties so that the child can always get to one. It's a good idea to have a potty in a playroom and another room in another area of the house.
Seeing the potty regularly can help your baby to become more familiar with it.
Use a teddy or toy for positive encouragement
Having a teddy or a toy nearby when using the potty can help your baby to feel more positively towards the potty. You might choose to have a normal toy or get one specifically for the potty. See which option your baby responds best to.
Stickers are also a simple and cost-effective way to show your child that they've done something good. These stickers can be given to your child or used on a reward chart.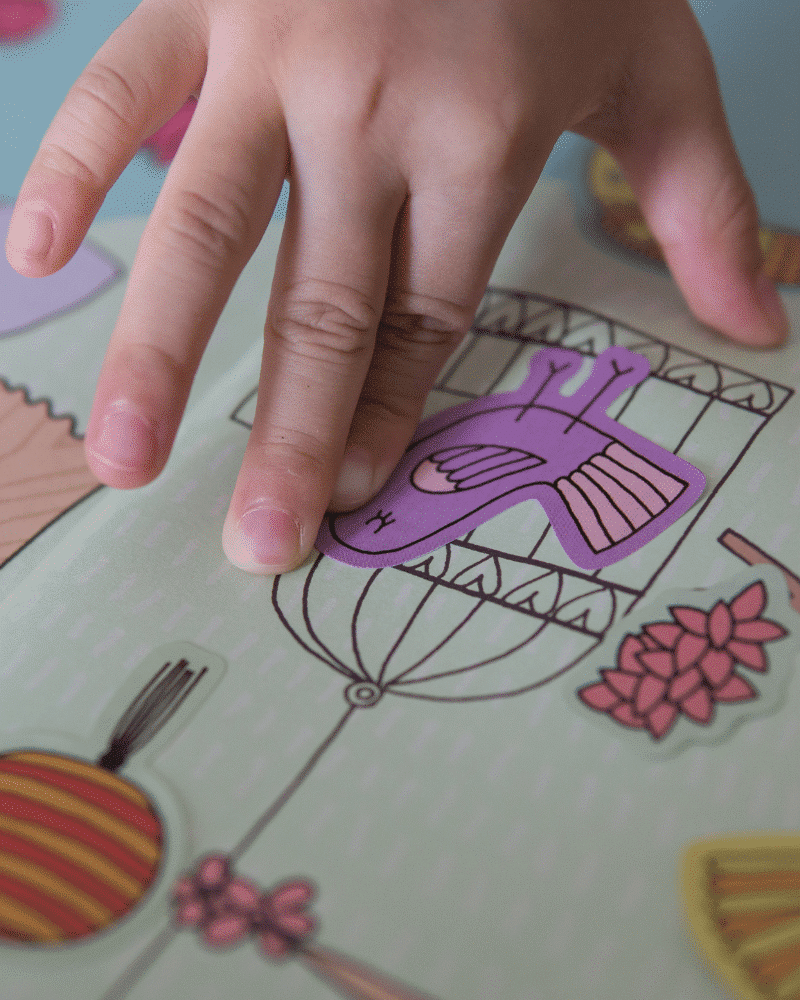 Here are some other quick tips to consider.
Prepare a healthy diet – this is essential
Focus on daytime potty training rather than nighttime potty training.
Recognise any problem areas and read up on solutions – try a potty training book or speak to other parents about how to potty train girls
Don't put too much pressure on achieving the goals by a certain date
Let your child choose the potty chair – this may help them to be more engaged in the process
Consider using big girl underwear instead of nappies
Get to know your child's potty training schedule
Consider potty demonstrations
How to potty train a toddler girl that refuses
If your little girl is over two years old and is refusing to use the potty, you'll be wondering why. There are many reasons why a child may not want to use the potty, but it's important to be encouraging.
Your child may be worrying that they have to change something they've always known. You can use familiar toys or teddies to help encourage your child with this. They may also worry about having accidents, which is why it's so important to be neutral about them.
If your child has experienced a big change, this may have delayed their potty training. An example could be moving house or a new baby in the family. Try your best to encourage your child. If they continue to refuse to use the potty, seek advice. They will offer tailored advice to your baby's habits.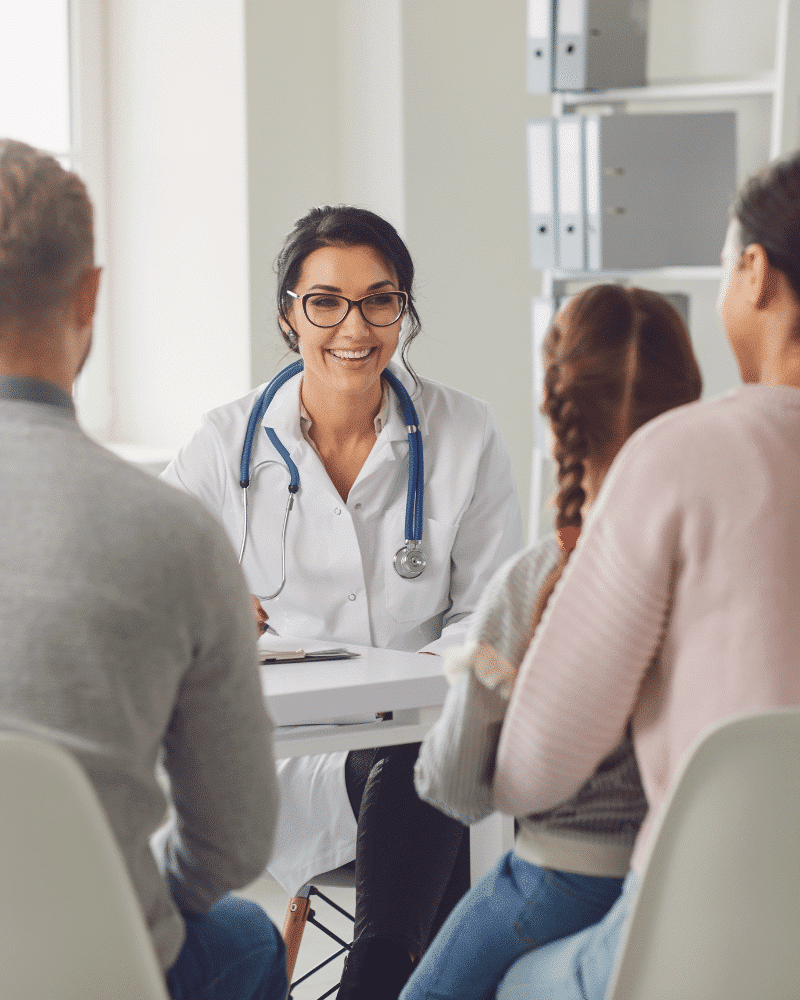 How to teach a girl to wipe correctly after using the potty
It's important to ensure that your child uses the potty safely, some of which can come from wiping. In the early days, dabbing may be a good idea. As your child progresses, teach her to wipe from front to back. This may be tricky for your child to remember at first, but they will get there.
We hope this blog about potty training girls has been useful and supports potty training success. Good luck with the rest of your training, we hope our potty training tips for girls help. Read more potty training tips here.
Hey there, I'm Abigail! 
I recently graduated with a degree in Marketing. I'm currently a freelance blogger and Marketing Assistant. I love learning new things and hope that you find my blogs useful and informative.
See you in the next article!
https://www.mybump2baby.com/wp-content/uploads/2023/08/how-to-potty-train-a-girl.png
630
1200
Abigail Sproston
https://www.mybump2baby.com/wp-content/uploads/2016/10/Logo-MyBump2Baby_transparent-bg-1-1.png
Abigail Sproston
2023-08-10 15:42:52
2023-08-10 15:55:47
How to potty train a girl: when to start and top tips