Toy Rotation – Keeping It Simple!
Ok ok, I hold my hands up, with my firstborn George, I had no idea about toy rotation, and I couldn't understand how a child that has everything could get bored with their toys.
Every single toy was piled together, and as a busy business mum balancing the hell out of life, when I tidied, I tidied quickly, and pieces and toy parts got shoved back into one huge toy box, never to be seen again – BIG MISTAKE ON MY PART but I had no idea there was an easier method.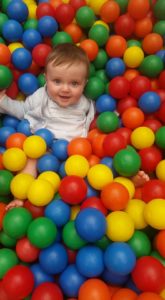 Another big mistake I made the first time around was not learning more about toy rotation and how easy it can actually be. Not only does it bring your child hours of fun regularly, but it also keeps them occupied so you can get on with other things – HURRAH!!!
I used to think that George had way too many toys, and the toy clutter in the toy box just made it virtually impossible to enjoy his own toys as he should have. We had barely any physical space in our old house, so when the toys came out, it literally was like a bomb of toys went off, and it was really overwhelming and caused me a lot of stress.
You see, when the house was messy, it played havoc with my mental health, and I felt like I couldn't cope. When it comes to tidying up I find it really hard if there is a ridiculous amount of mess.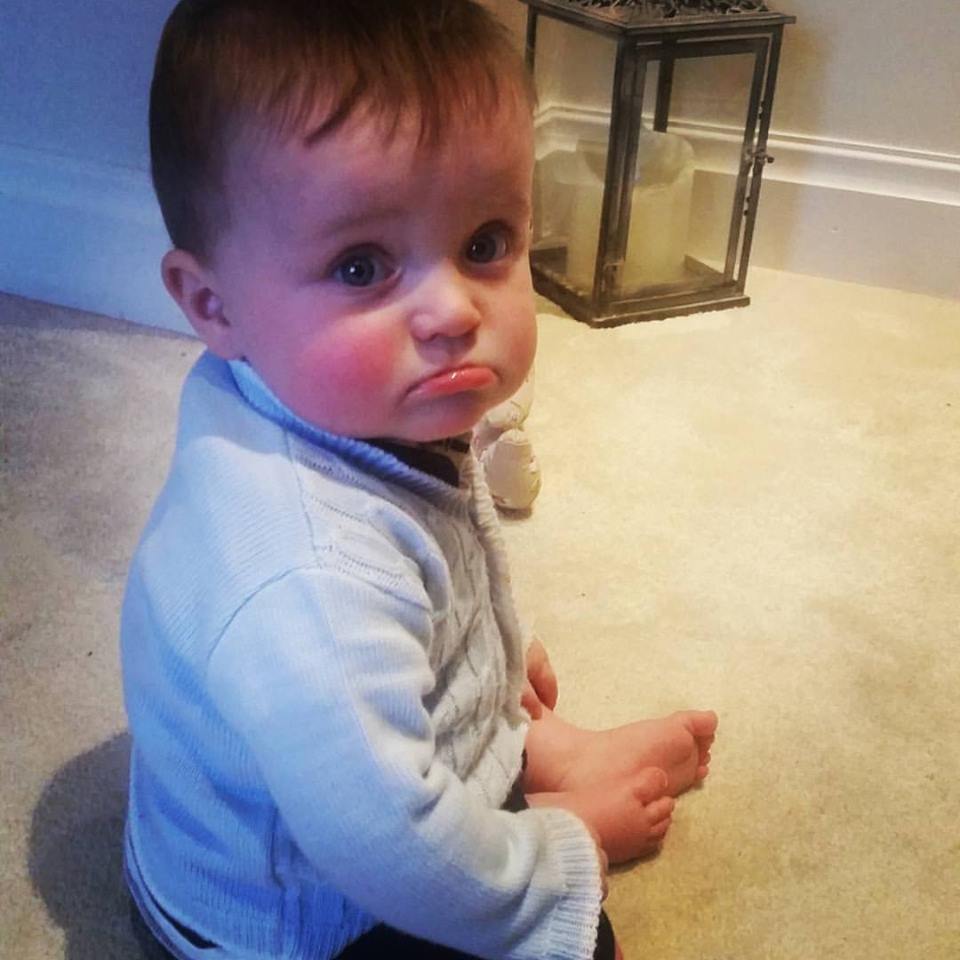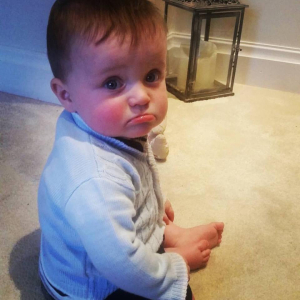 The words 'Toy rotation system' scared me
The word toy rotation used to fill me with dread as I pictured myself spending all my spare time organising toys. I got myself in such a mess with the toys that I just avoided the toy box altogether, kind of like an out of sight out of mind approach.
I never realised that if I had just tried to rotate toys a little more then I could have actually had so much more freedom, and George would have had so much more fun. I was such a stressed-out mum the first time, and this time with my new rotated toys regime, life feels a lot less stressful.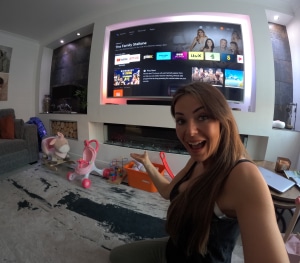 No More Toy Clutter
This time around, I realised that toy rotation actually makes life so much easier and believe it or not, tidying stuff away is actually easier too, because you know where things go and there is fewer toys to put away each night!
Sounds too good to be true, right?
One of my best friends who actually has a qualification in childcare (yes, a good friend to have) recommended this toy rotation system, and when she suggested it and explained the benefits, I couldn't wait to create a toy rotation system for my little girl's toys and try it out.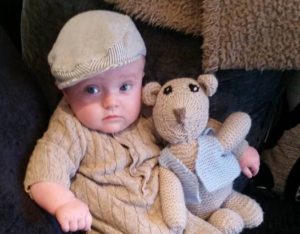 What is Toy Rotation?
Ok, so you might be interested, but you are still wondering what on earth toy rotation is, to be honest with you, a few years ago, I was exactly the same, so you are in good company.
Toy rotation is actually exactly as it sounds, grouping different toys together to help your child develop independent play. It also stops your child from becoming overwhelmed with the amount of toys they have and allows them to express themselves and play in lots of different ways.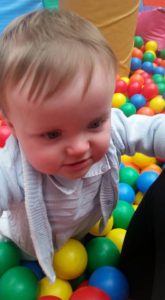 What are the Benefits of Toy Rotation?
Toy rotation has so many benefits, and I can't believe I am even saying this, but it can actually be quite fun watching your little ones' excitement as a new box of toys is revealed. I love seeing how and what Olivia-grace chooses to play with first, and do you know what I love even more than that? A warm cup of coffee in peace whilst I sit watching.
Toy rotation Benefits
Below are just some of the many benefits the toy rotation method brings.
Easier to tidy up – Everything goes back into the box, and as you have less than 20 toys out, it literally takes a few minutes to put the toys back, which means less tidying up to do – if that isn't a fist pump right there, I don't know what is.
Encourages Independent play – This helps your child learn to play more independently which is really useful if you are a busy mummy with lots to do.
More play time – New toys mean new excitement, I would often sit and watch George doing back flips off the couch whilst I was surrounded by toys, and I could never understand why he didn't play with all the toys he has, but he was overwhelmed, bored, didn't know where to start and everything was readily available taking away the excitement new toys bring.
Less stress for me – I get really overwhelmed with the mess, and I don't cope with a lot of it, so this way makes things a lot less stressful to look at
You can easily see what toys are not a hit – This is a great way to recognise the toys your child is not interested in. You could give away unwanted toys to charity or buy new ones on preloved sites like eBay or vinted.
More space to play – With fewer toys out, there is more focus on the actual toys which gives your child more space to be free and express themselves during play.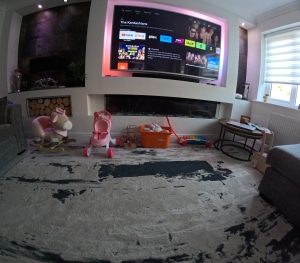 What age Should you Start a Toy Rotation Method?
Most people start a toy rotation method at around 1 year old. I know people that still have a toy rotation method for their 6 years old. I never did it with my son's toys, but I absolutely should have. He would get bored really easily, and parts ended up in a huge toy box, never to be seen again.
Is Toy Rotation Montessori?
It can be, the Montessori method involves children's natural interests and activities rather than formal teaching methods, you can make toy rotating Montessori by putting the chosen toys for that day out on a display for your child so they take off the ones that interest them.
Is Toy Rotation Good for Your Child?
For us, toy rotation has been incredibly successful, and I would recommend it to any parents who would like their children to learn to play more independently and make use of their toys. When George was a baby, I would dread Christmas and birthdays, worrying how I am going to keep up with everything but now I see it as an opportunity to make new rotation boxes and swap things around. From 12 months you will notice your baby is more interested in toys so it is a good time to start then. You may be experiencing sleep regression at 12 months with your little one and quality fun play in the day will help.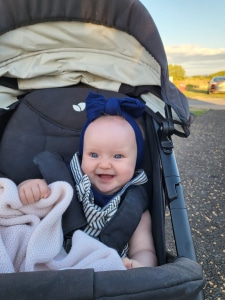 How Many Toys Should Go in Each Box?
They say you should have between 4 and 20 toys in each box. I personally felt that 4 was way too little, and 20 felt way too much, so I aimed for around 10.
How Often Should you Rotate Toys?
I wouldn't be too strict on this, but as soon as I see Olivia-Grace isn't as interested in the toys, I would switch them up, she is at nursery 2 days per week (Wednesdays and Thursdays), so my toy rotation method often looks like this;
Sunday – Monday – Box 1
Tuesday – Thursday – Box 2
Friday and Saturday – Box 3
Then I have more boxes, so the following week boxes 4 and 5 would come out, and then I would go back to box 1 again.
Toy Rotation Categories for 1-year-old
My toy rotation category boxes include;
Musical toys
Roleplay toys
Books
Stuffed animals
Shape sorters
Puzzles
Balls
Stacking Toys
Dolls
Dressing up toys.
I do have some art supplies, and I keep them for messy playing (in other words, not in my lounge)
How Do I Rotate Toys that Have Lots of Pieces?
This all depends, I personally keep all toys with different bits like shape sorters together and then for the mega blocks, I separate them into a few boxes as she loses interest with 90% of the boxes, I think less is more at 18 months old.
Can I Swap Different Toys One by One?
You can, but if you want to keep them interested in all of the toys and excited by them, I recommend having different boxes for different times. Not only does it keep your little one excited and interested, it also saves you a lot of time, and to be honest, it is just so much easier.
How Do I Display the Toys?
I do like a good old box, and Olivia-Grace loves searching through it and pulling out new toys is exciting for her, but the Montessori approach is having the toys on display so if I have time, I stand the toys out for her on a table in our lounge ready for her to come down in the morning. She does like both options, so I honestly just do whatever I have time for on that day.
How Do I Store My Toy Rotation Boxes?
Some people have products on a shelf, stood ready, and I would do this if Olivia- Grace didn't share a playroom with her 7-year-old brother. I am very paranoid about little bits, so I have a cupboard in our lounge with 4 boxes of her toys then we also have an Ikea Kallax cube storage so that I can go and get new toy boxes from there for her to play with. She has started opening the toy cupboard in our lounge now, so this approach does keep things a little more exciting for her as she doesn't know what toy box is coming out next.
How Many Toys Do You Need to be able to do Toy Rotation?
You don't need many, I would say 15 toys would give you plenty to get started with. As I mentioned previously, toy rotation can work with anything from 4 – 2o toys, so if I had 15 toys, I would put 5 in 3 different boxes.
If your little one is over 5 and you are looking for the best educational toys for a 5 year old you can see some ideas in our blog.
Overall Summary of My Experience of Toy Rotation
To be honest, this time around, having a toy rotation system has been a great idea, and I feel like Olivia-Grace really appreciates each and every toy she has. She plays more independently and when I have time, I get on the floor with her and play too, she likes watching me play with the toys, and then I find her mimicking what I do with her on her own – so cute.
I do have more than one child, so I keep the toys separate, George's lego stays high up in the playroom and I try to keep Olivia-Grace in my lounge where I can see her.
Here are what other mybump2baby mums are saying about their toy rotation system
Gemma "We had so many broken toys taking up so much space so when I decided to do the toy rotation system, it was a great time for me to declutter and get rid of a few more toys. My son also had lots of baby toys too so the decluttering process helped with the toy storage, and it gave me a good idea of what he needed too, he had so many toys (too many infact), so we had a declutter and then organised the toys, and he played with his toys so much better."
Emma "Toy rotation was a great way for me to see which outgrown toys needed to go. I love watching my daughter play with the toys together, just the other day, we had a bunny, a princess dress and some bricks, and she was building a house for them with her 3 bricks, she is creating toys out of toys, and it really is so beautiful to watch"
Aiden "I had so much satisfaction putting toy cars in to suitable boxes and getting rid of the rest. My son had about 60 toy cars that I kept 'just because' having a sneak peek at other toy categories allowed me to swap a few toys with friends so that our son wasn't paying with the same toys over and over again."
Niamh "Never thought I would say this but I too love toy rotation day, I know that it means my little one has a busy day exploring and playing with a new set of toys. I do use storage containers for my toy rotation system because they are easy to put away and forget about, every month I mix up the boxes, sell toys she no longer plays with and replace them with new toys. I also swap toys with friends too which is a great way to change things up when it is time to rotate a set of toys. "
Carla is the founder of MyBump2Baby. Carla has a huge passion for linking together small businesses and growing families. Carla's humorous, non-filtered honesty has won the hearts of thousands of parents throughout the UK.
She has previously written for the Metro and made appearances on BBC News, BBC 5 live, LBC etc. Carla is a finalist for Blogger of the Year award with Simply Ladies inc. Carla is also the host of the popular Fifty Shades of Motherhood podcast and The MyBump2Baby Expert podcast.
https://www.mybump2baby.com/wp-content/uploads/2023/05/Toy-Rotation-.png
630
1200
Carla Lett
https://www.mybump2baby.com/wp-content/uploads/2016/10/Logo-MyBump2Baby_transparent-bg-1-1.png
Carla Lett
2023-05-26 21:18:45
2023-05-26 21:38:16
Toy Rotation - Keeping It Simple!