Navigating Pregnancy: Your Guide to Early Reassurance Scans

Fact Checked
Imagine the thrill of discovering you'll be a parent – it's an exhilarating blend of joy, anticipation, and love. A whirlwind of worries can accompany this exciting time. Is the little one thriving? Is everything progressing?
To alleviate these concerns and offer a first glimpse into the miraculous journey unfolding, healthcare professionals often recommend an Early Reassurance Scan. It's more than just a medical procedure – it's your first rendezvous with the tiny life blossoming within.
Understanding Early Reassurance Scans and Their Importance
An early reassurance scan, also known as an early pregnancy ultrasound, is a non-invasive imaging technique that lets you peek into the hidden world of your womb. It's a window that opens as early as 6 weeks into your pregnancy journey, offering a first glimpse of your tiny miracle.
Since its introduction in the 1950s, ultrasound technology has advanced leaps and bounds. Today's high-resolution imaging allows us to view the foetus with unprecedented clarity, opening a window to a world previously shrouded in mystery.
So why opt for an early reassurance scan? This ultrasound plays an essential role in early pregnancy, offering the first opportunity to verify the pregnancy's location and detect multiple pregnancies. It can also give a rough estimate of your due date and detect any early issues, potentially preventing future complications. And let's not forget – it provides that precious first snapshot of your baby!
Deciding to Have an Early Reassurance Scan
Early reassurance scans can be especially beneficial for parents with a history of pregnancy complications or those simply anxious about their baby's well-being. However, it's important to note that the decision is entirely personal.
What to Expect During the Scan
On the day of the scan, you'll lie down while the sonographer applies a special gel on your abdomen and gently moves a small transducer device across it. As sound waves from the transducer bounce off structures in your womb, images of your baby start to appear on the screen. You might feel a bit of pressure, but the procedure is generally painless.
During an early reassurance scan, you may see a tiny form with a flickering heartbeat – your baby! However, remember that the baby is still tiny at this stage, so don't worry if you can't make out much detail.
Understanding Your Results
The sonographer will interpret these images to evaluate your pregnancy. You'll receive information about your baby's heartbeat, the number of foetuses and the estimated due date. If there are any concerns, the sonographer will discuss these with you or refer you to your healthcare provider.
Keep in mind that there's no shame in asking a million questions either at this stage. If you have a worry or a thought that needs to be shared, do it! The sonographer or another healthcare professional is there to ensure you're well-informed and comfortable on your voyage to parenthood.
Frequently Asked Questions
Many parents-to-be have a ton of questions, but some of the most common queries about early reassurance scans are:
Can early reassurance scans harm my baby? Ultrasounds have been used in pregnancy for decades and are considered safe when conducted by trained professionals.
How early can I get a reassurance scan? Early reassurance scans can be done as early as six weeks into pregnancy, although some may choose to have it around 7-8 weeks for clearer images.
How accurate are early reassurance scans? While these scans provide useful information, it's important to note that they're not 100% accurate, and the date might be adjusted as the pregnancy progresses.
What if the scan shows something unexpected? Sometimes, an early reassurance scan might reveal concerns or potential complications. Your healthcare provider will guide you through the following steps and options: further tests, consultations with specialists, and other supportive resources.
While an early reassurance scan can provide valuable insights, it's a choice based on your circumstances. Some people may opt for an early reassurance scan for specific medical reasons, while others may wait until their first routine scan. Discuss your situation with your healthcare provider to make an informed decision.
Embracing Your Journey
Early reassurance scans can serve as a beacon of parenthood. They offer insight into the miracle of life unfolding within you. Deciding whether to have an early reassurance scan is a deeply personal choice, requiring thoughtful consideration. So, seek guidance from your healthcare provider and make the journey unforgettable!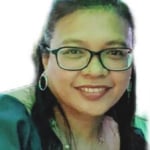 Member of the Health & Care Professionals Council (HCPC) #RA75766,  the British Medical Ultrasound Society (BMUS) and the Society of Radiographers (SOR).
Joanne Macalalag graduated in 1990 from Saint Louis University in the Philippines with a Diploma of Higher Education in Radiologic Technology. Since graduating, she has taken courses with the Fetal Medicine Foundation, Society of Radiographers and College of Radiographers in cervical assessment, preeclampsia screening and advanced fetal medicine.
https://www.mybump2baby.com/wp-content/uploads/2023/09/Early-Reassurance-Scans.png
630
1200
Joanne Macalalag -Senior Specialist Sonographer at Bodyvie | Diploma of Higher Education in Radiologic Technology
https://www.mybump2baby.com/wp-content/uploads/2016/10/Logo-MyBump2Baby_transparent-bg-1-1.png
Joanne Macalalag -Senior Specialist Sonographer at Bodyvie | Diploma of Higher Education in Radiologic Technology
2023-09-26 12:17:54
2023-09-26 12:17:54
Navigating Pregnancy: Your Guide to Early Reassurance Scans