13 Week Ultrasound Scan
So, you have your 13 week ultrasound scan booked in. For many of you, this will be your first pregnancy scan: the very first time you will be seeing your baby on the screen!
You may be wondering many things about your scan, such as what the scan is for, what health issues it could detect, whether you will be able to hear your baby's heartbeat and more!
In this article, we cover:
You at 13 Weeks Pregnant
Your Baby at 13 Weeks Pregnant
What is the 13 Week Ultrasound Scan?
How Do You Prepare For Your 13-Week Scan?
Can the 13 Week Scan Detect Any Health Issues with your Baby?
Can they Detect a Heartbeat at 13 Weeks Pregnant?
You at 13 Weeks Pregnant
At 13 weeks pregnant, you may find that some of your unpleasant pregnancy symptoms, such as morning sickness, start to ease off.
However, you may start to experience an increased sex drive around this time, as a result of your increased pregnancy hormones and increased blood flow to your pelvic area.
You will also begin to notice a small bump developing as your uterus grows and moves upwards.
Another symptom you can expect to experience is more frequent urination, as your womb grows in size and pushes on your bladder.
A list of symptoms you may experience at 13 weeks pregnant can be found below:
swollen and bleeding gums
indigestion and heartburn
pains on the side of your belly caused by your expanding womb (known as "round ligament pains")
headaches
nosebleeds
bloating
constipation
feeling hot
sore breasts
leg cramps
dizziness
swollen hands and feet
urine infections
vaginal infection
darkened skin on your face or brown patches – also known as chloasma or the "mask of pregnancy"
greasier, spotty skin
thicker and shinier hair
Symptoms you may still experience at this stage, but that you can expect to ease off during the second trimester are:
Mood swings
Morning sickness
Unusual pregnancy cravings
White milky vaginal discharge (leukorrhea)
Light spotting (if you experience any vaginal bleeding during pregnancy, you should consult your health care professional)
Your Baby at 13 Weeks Pregnant
At 13 weeks, your baby is around 7.5cm long- or around the size of a peach or peapod.
At this stage, your baby's testes are ovaries are now fully developed.
Your baby has also begun to swallow small amounts of amniotic fluid, and excrete urine- essentially peeing!
As your baby swallows the amniotic fluid, they also produce meconium- a black, sticky substance which accumulates in your baby's bowels and becomes your newborn's first poop.
Your baby's skeleton is also becoming much stronger: with the bones hardening.
What is the 13 Week Ultrasound Scan?
The scan you have at 13 weeks pregnant is also known as the dating scan.
The dating scan should ideally happen anywhere between 12 weeks 5 days and 13 weeks 6 days.
The purpose of the dating scan is to check how far long you are in your pregnancy, and how your baby is developing.
The scan may also be part of your optional screening test for Down's syndrome, alongside a blood test.
How Do You Prepare For Your 13-Week Scan?
Before your 13-week scan, you should do the following in preparation:
1) Bring your pregnancy notes – You should bring your NHS pregnancy notes for your scan.
2) Drink lots of fluids – Before your 13 week early pregnancy scan, you should drink lots of water to ensure you have a full blader. This will create a much clearer ultrasound image for your sonographer (and make much better photos for you to take home!)
3) Wear suitable clothing – For your 13 week scan, you should wear clothes which can easily be lifted to reveal the area from just below your bra to the top of your pubic bone.
Can the 13 Week Scan Detect Any Health Issues with your Baby?
Some health conditions, fetal abnormalities, developmental issues can be detected during your dating.
If any health conditions or developmental issues are detected during this scan, your sonographer will discuss any additional diagnostic scans and tests that may be required, or any actions that will need to be taken.
Down's syndrome is one of the conditions that the (combined) test may detect if you agree to it.
A blood test is performed at this point, and the sonographer examines the amounts of fluid at the back of your baby's neck.
This is referred to as a nuchal translucency scan.
Babies with Down syndrome may have more fluid.
Factors that increase your likelihood of your baby developing down syndrome are older maternal age, and your blood tests revealing your baby is at a higher risk.
Can they Detect a Heartbeat at 13 Weeks Pregnant?
A heartbeat can be detected as early as five and a half to six weeks gestation via a transvaginal ultrasound scan.
From between 10 and 12 weeks pregnant, it is possible to hear the baby's heartbeat with a Fetal Doppler.
Can You Find Out Your Baby's Gender at 13 Weeks of Pregnancy?
At 13 weeks pregnant, there is no way for your sonographer to accurately tell you the gender of your baby.
It is at your 20 week mid-pregnancy scan that you will be able to find out your baby's gender.
Fortunately, there are some techniques which you can use, that may be able to give you some indication of what your baby's gender is.
While these techniques are not proven, there are many mums who swear by their accuracy. You can read about these techniques below.
Nub Theory
The first technique to use is the nub theory. The nub theory is a favourite of many mums and is even supported by some sonographers.
The Nub Theory can be performed as early as 12 weeks pregnant.
The recommended time window for the nub theory being between 12 weeks and 14 weeks gestation- so at 13 weeks pregnant, it is the prime time to put this theory to use!
Before 15 weeks gestation, both male and female fetuses will have small bumps called genital tubercles, which we often refer to as "nubs". These nubs are a small part of your baby's anatomy, which will eventually develop into their gender-specific genitals.
By analyzing the size and shape of this nub- quite funnily referred to as the "angle of the dangle"- you are said to be able to determine your baby's gender.
How Does it Work?
The nub theory works by measuring the angle that your baby's nub is pointing in.
The theory states that if the nub is pointing straight (in the direction of the spine), down, or less than 30 degrees, it is likely to be a girl.
If the angle between the nub and the spine is greater than 30 degrees- then it is likely to be a boy.
You can see examples of using the nub theory on the gender experts website:
https://thegenderexperts.com/pages/nub-theory
Skull Theory
The next theory is the Skull Gender Theory.
The Skull Theory works by looking at the shape, size and other factors of your fetus' developing skull.
These determining factors are said to develop as early as a few weeks into your pregnancy- making it a perfect early-gender-prediction method.
The Skull Theory states that boy fetuses have larger, "blockier" skull shapes than girls- with their foreheads being much less rounded and sloping backwards at a greater angle. Male fetuses also have a more prominent ridge along the brow.
Girl fetuses are said to have more rounded foreheads that are smaller in size. The ridge along their brow is also smoother.
For information about ultrasound scans at other weeks, you can visit: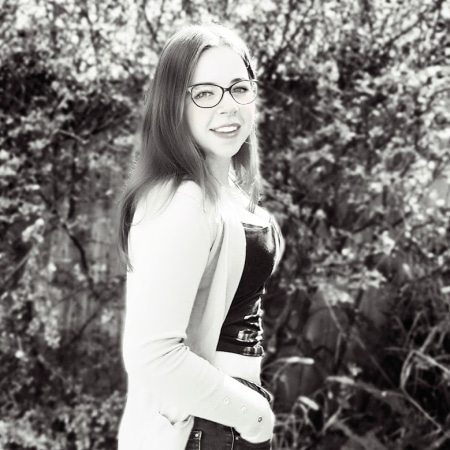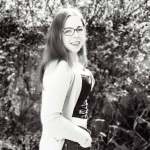 Louise McCamily serves as the Digital Marketing and Administrative Assistant at MyBump2Baby, where she has contributed to the creation and editing of more than 400 articles. She holds a prestigious Surfer SEO certification and a Foundation Degree in Software Engineering with distinction. Louise is passionate about delivering outstanding service to MyBump2Baby's expanding community of families
https://www.mybump2baby.com/wp-content/uploads/2023/02/13-week-ultrasound-scan.png
630
1200
Louise McCamily
https://www.mybump2baby.com/wp-content/uploads/2016/10/Logo-MyBump2Baby_transparent-bg-1-1.png
Louise McCamily
2023-02-01 15:57:38
2023-06-02 10:22:16
13 Week Ultrasound Scan