12 Week Ultrasound Scan – Everything You Need to Know
So, you have your 12 week scan booked- exciting! For many of you, this will be your first pregnancy scan, and first time you will be seeing your baby on the screen!
You may be wondering many things about your scan, such as what the scan is for, what health issues it could detect, whether you will be able to hear your baby's heartbeat and more!
In this article, we cover:
What is the 12-Week Ultrasound Scan?
How Do You Prepare for your 12 Week Scan?
Can the 12 Week Scan Detect Any Health Issues with your baby?
Can they Detect a Heartbeat at 12 Weeks Pregnant?
Can You Find Out the Gender at 12 the Weeks Scan?
The Take-Away
What is the 12-Week Ultrasound Scan?
Between 10 and 14 weeks of pregnancy, you will be offered an ultrasound scan- a non-invasive imaging test which uses high frequency sound waves.
This ultrasound scan is called the dating scan.
The dating scan is used to see how far along you are in your pregnancy, and to check your baby's development.
The scan may also be performed as part of the optional screening test for Down's syndrome.
Why do we have the dating scan?
The dating scan is performed to check:
How many weeks pregnant you are and when your due date (estimated date of delivery or EDD) will be
How many babies you are carrying
That the baby is developing normally
That the baby is growing in the right place
The position of your placenta.
How Do You Prepare for your 12 Week Scan?
Before your 12 week scan, there are a couple of steps you should take in preparation:
1) Make sure you have a full bladder – Before your 12 week scan, you should drink plenty of water to ensure your bladder is full. This allows your sonographer to see your growing baby much more clearly (and it makes your scan photos much clearer too!).
2) Remember your pregnancy notes – For your scan, you should bring your NHS pregnancy notes.
3) Wear suitable clothing – For your ultrasound scans, you should wear comfortable clothing that is easy to move out of the way to reveal your belly- specifically the area from just below your bra to the top of your pubic bone. This means clothes such as dresses or dungarees should be avoided.
Can the 12 Week Ultrasound Scan Detect Any Health Issues with your baby?
Health conditions or developmental issues may be detected during the dating scan.
If this is the case, your doctor will discuss any additional diagnostic scans and tests that may be needed, as well as any actions that may be taken, with you.
Down's syndrome is one of the conditions that the (combined) screening test may detect if you agree to it.
A blood test is performed at this point, and the sonographer examines the amounts of fluid at the back of your baby's neck.
This is referred to as a nuchal translucency scan.
In this position, a baby with Down syndrome may have more fluid.
You should have the Down syndrome test if you are an older mother or if your blood tests have revealed a higher risk.
This scan does not prove your baby has Down syndrome, but it does help you decide what other scans and tests you should have next.
If you have been experiencing any 12 weeks pregnant bleeding, you should consult your doctor straight away.
Can they Detect a Heartbeat at 12 Weeks Pregnant Ultrasound Scan?
A heartbeat can be detected anywhere from a gestational age of five and a half to six weeks via a vaginal ultrasound.
A few weeks later- between 10 and 12 weeks pregnant– an ultrasound device, known as a fetal Doppler, can be used to hear the baby's heartbeat.
The sonographer will usually check the baby's heartbeat- although it is not guaranteed they will do this.
Can You Find Out the Gender at 12 the Weeks Scan?
The sonographer is not able to tell you the gender at 12 weeks pregnant- in fact, you still have around 2 months to wait until the gender can accurately be determined- at your 20 week mid-pregnancy scan.
Luckily, there are some techniques which you can you to give you some indication of what your baby's gender is. Whilst these theories are not proven, many mums swear by them.
Nub Theory
First up is the nub theory- with an accuracy of 97%, the nub theory is a favourite of many mums, and is even supported by some sonographers.
The Nub Theory can be performed as early as 12 weeks pregnant- with the recommended time window for the nub theory being between 12 weeks and 14 weeks gestation.
Before 15 weeks gestation, both male and female fetuses will have genital tubercles, which we often refer to as "nubs".
These nubs are a small part of your baby's anatomy, which will eventually develop into their gender-specific genitals.
By analyzing the size and shape of this nub- fondly referred to the "angle of the dangle"- you are able to determine the gender.
How Does it Work?
If the angle between the nub and the spine is greater than 30 degrees- then it is likely to be a boy.
If the nub is pointing straight (in the direction of the spine), down, or less than 30 degrees, it is likely to be a girl.
You can see examples of using the nub theory on the gender experts website:
https://thegenderexperts.com/pages/nub-theory
Skull Theory
The next theory is the Skull Gender Theory.
The Skull Theory works by taking into account the size, shape, and other factors of the growing baby's skull.
These factors are said to develop as early as a few weeks into your pregnancy- making it a perfect method for determining your growing baby's gender, long before your mid-pregnancy 20 week scan.
Gender Theory states that boy fetuses have larger, "blockier" skull shapes than girls- with their foreheads being much less rounded and sloping backwards at a greater angle. Male fetuses also have a more prominent ridge along the brow.
Girl fetuses are said to have more rounded foreheads that are smaller in size. The ridge along their brow is also smoother.
The Take-Away
It is natural to be nervous and/or excited for your dating scan, especially if this is going to be the first time you see your baby.
If you have any questions, be sure to ask your sonographer!
For extra support or information following your 12 week scan:
For information about ultrasound scans at other weeks, you can visit: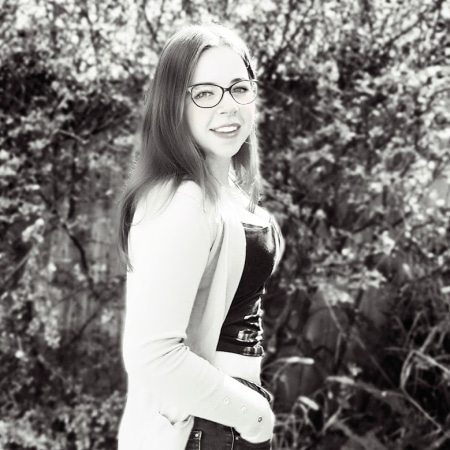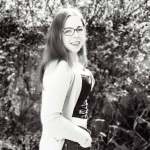 Louise McCamily serves as the Digital Marketing and Administrative Assistant at MyBump2Baby, where she has contributed to the creation and editing of more than 400 articles. She holds a prestigious Surfer SEO certification and a Foundation Degree in Software Engineering with distinction. Louise is passionate about delivering outstanding service to MyBump2Baby's expanding community of families
https://www.mybump2baby.com/wp-content/uploads/2023/01/12-week-ultrasound-scan.png
630
1200
Louise McCamily
https://www.mybump2baby.com/wp-content/uploads/2016/10/Logo-MyBump2Baby_transparent-bg-1-1.png
Louise McCamily
2023-01-09 14:07:50
2023-07-26 13:01:56
12 Week Ultrasound Scan - Everything You Need to Know