12 Weeks Pregnant Bleeding – Causes & Symptoms
Disclosure: This article may contain affiliate links, this means at no cost to you, we may earn a small commission if you purchase a product through them.
This article, "12 Weeks Pregnant Bleeding – Causes & Symptoms", written by MyBump2Baby, discusses the causes of bleeding during pregnancy, the symptoms of each of the causes, and when you should contact your midwife.
Bleeding during the first 12 weeks of pregnancy (or during the first trimester) is quite common- with around 20% of women experiencing bleeding during early pregnancy, but, whilst it is usually nothing to worry about- it doesn't mean that it can't be the indicator of pregnancy complications.
Many pregnant women who experience vaginal bleeding during pregnancy continue to have normal and successful pregnancies and healthy babies.
If you experience heavy vaginal bleeding after 12 weeks of pregnancy- or in late pregnancy- you should consult your doctor immediately, as this is considered abnormal.
If you are 13 weeks pregnant and having bleeding instead, you can read our article 13 weeks pregnant bleeding.
Causes Of Vaginal Bleeding At 12 Weeks Pregnant
Implantation Bleeding
Implantation bleeding is a normal part of pregnancy- and occurs when the fertilised egg implants onto the uterine lining successfully (this is called implantation).
Implantation symptoms include:
Light bleeding or spotting that is usually pink or light brown in colour
Mild cramping
Mood swings
Nausea
[content-egg-block template=custom/mb2b limit=1 offset=1
[content-egg-block template=custom/mb2b modules=Ebay limit=1 offset=1]
Cervical Softening
During pregnancy, hormonal changes make your cervix much softer. The softening of the cervix makes the cervix much more likely to become irritated- especially after sex.
Bleeding that occurs due to sexual intercourse is called "postcoital bleeding".
Postcoital bleeding usually isn't particularly heavy.
If you bleed regularly after sex, or experience pain during sexual intercourse, you should consult your doctor- who may want to do a vaginal or pelvic examination.
Early Miscarriage
An early miscarriage is an early pregnancy loss that occurs within the first 3 months of pregnancy. Miscarriages occur for a number of reasons- the most common being a genetic abnormality in the embryo.
There are a number of things that can increase your 12 weeks pregnant miscarriage risk:
Obesity
Smoking
Drugs
Too much caffeine
Alcohol
Symptoms of a miscarriage include:
Back pain that is worse than menstrual cramps
Painful contractions that happen every 5 to 20 minutes
Tissue passing from the vagina
White-pink vaginal discharge
No longer experiencing usual pregnancy symptoms
Weight loss
For more information about a miscarriage in early pregnancy, you can read our article 5 weeks pregnant miscarriage.
Ectopic Pregnancy
Ectopic pregnancies are when the fertilised egg- or embryo- implants itself outside of the uterus- most commonly within a fallopian tube.
If the egg becomes stuck within the fallopian tube, a baby won't develop and it can cause serious complications for the pregnant woman if left for too long.
Approximately 1 in 90 pregnancies is an ectopic pregnancy.
Symptoms of ectopic pregnancies include:
Pain on one side of your tummy
Pain in the tip of your shoulder(s)
Discomfort when having a bowel movement or urinating
Vaginal bleeding or brown watery discharge
A missed period
Ectopic pregnancies are a medical emergency. If you suspect that you may be experiencing an ectopic pregnancy, you should consult your health care provider who will perform the appropriate (12 weeks pregnant) tests.
Vaginal Infection
Vaginal infections can be a cause of vaginal bleeding at 12 weeks pregnant.
Symptoms of a vaginal infection include:
Itching
Vaginal bleeding
Unusual discharge
Painful sex
Unpleasant smell
Pain when passing urine
[content-egg-block template=custom/mb2b limit=1 offset=0]
[content-egg-block template=custom/mb2b modules=Ebay limit=1 offset=0]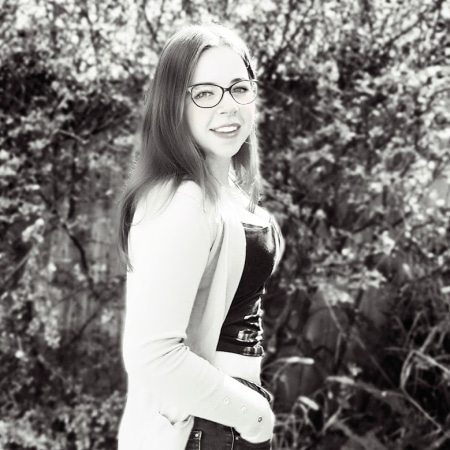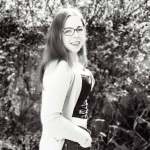 Louise McCamily serves as the Digital Marketing and Administrative Assistant at MyBump2Baby, where she has contributed to the creation and editing of more than 400 articles. She holds a prestigious Surfer SEO certification and a Foundation Degree in Software Engineering with distinction. Louise is passionate about delivering outstanding service to MyBump2Baby's expanding community of families
https://www.mybump2baby.com/wp-content/uploads/2021/12/12-Weeks-Pregnant-Bleeding-Causes-Symptoms.png
630
1200
Louise McCamily
https://www.mybump2baby.com/wp-content/uploads/2016/10/Logo-MyBump2Baby_transparent-bg-1-1.png
Louise McCamily
2021-12-17 11:23:04
2023-05-12 16:21:45
12 Weeks Pregnant Bleeding - Causes & Symptoms