Bloated 5 Weeks Pregnant – Causes & How to Relieve it
So, you're 5 weeks pregnant and everything is going smoothly. You have received a positive pregnancy test, and are overjoyed about the news, and your belly currently makes you look 5 months pregnant… wait, what?
Let's backtrack a little bit… That isn't your baby, it is early pregnancy bloating.
To find out all about what causes early pregnancy bloating, its symptoms and how to relieve it, read on!
In this article:
What Causes Early Pregnancy Abdominal Bloating?
Symptoms of Early Pregnancy Bloating
Other Causes of a Bloated Belly in Pregnancy
How to Relieve Bloating in Early Pregnancy
When Should I Contact My Doctor About Early Pregnancy Bloating?
What Causes Early Pregnancy Abdominal Bloating?
The development of your pregnancy and changes in your hormone levels come hand-in-hand. In the early stages of pregnancy, your hormone levels rapidly change.
The increase in one particular hormone- progesterone- can affect the digestive system and make it slow down. This slowing of the digestive system allows nutrients to be absorbed, which is beneficial to the baby.
Whilst beneficial, the slowing of the digestive system can cause the following issues, which can cause bloating:
Constipation
Constipation is common throughout your entire pregnancy, but it is particularly more prevalent at the beginning of your pregnancy, when your progesterone levels rapidly increase to kick-start your pregnancy.
This causes the muscles in your digestive tract to slow down and relax, which can cause your stools to build up- causing constipation.
This, in turn, can cause you to look and feel bloated.
Gas Build-Up
The increase in progesterone can also, for the same reasons as constipation, cause a build-up of gas.
If gas builds up, this can lead to bloating and gas pains.
Symptoms of Early Pregnancy Bloating
Bloating can certainly be an uncomfortable symptom of pregnancy on its own, however, it is often also accompanied by other uncomfortable symptoms, too.
Below are some of the symptoms that may come with early pregnancy bloating:
Your clothes feel tight across the middle
You feel pressure in your stomach
You are experiencing gas pains
Your tummy is making gurgling and popping noises or sensations
You are passing more gas than usual (also known as pregnancy gas)
You are constipated
You are experiencing mild cramping
Other Causes of a Bloated Belly in Pregnancy
We know that changes in the levels of your pregnancy hormones is the cause of bloating in early pregnancy. However, there are other potential causes of bloating that can affect you both during pregnancy, and when you are not pregnant.
Irritable Bowel Syndrome
Irritable Bowel Syndrome- or IBS- is a very common gastrointestinal (GI) condition- affecting around one in five people in the UK, with around two-thirds of the affected people being women. It is also a common cause of bloating during pregnancy.
Symptoms of IBS include:
changes in bowel habits
Bloated abdomen
Passing of excess gas
Abdominal pain
Cramping
Passing mucus from the rectum
Feeling as though bowels are not empty after passing stools.
Intolerances
When you are pregnant, your food intolerances could change: for some, their food intolerances improved, and for others, they worsen.
A food intolerance affects your digestive system and occurs when your digestive system cannot break down certain foods.
A food intolerance is not life-threatening, but can cause symptoms similar to that of an upset stomach.
Bloating is a potential symptom of food intolerance in pregnancy.
Symptoms of food intolerances include:
Allergies
When you are pregnant, like food intolerances, your allergies may also change.
It is possible to develop entirely new allergies when you are pregnant.
A food allergy aggecys your immune system. They occur when your immune system mistakes a protein or other ingredient in food as a threat, which your body responds to by releasing antibodies (called immunoglobulin E) to fight the threat.
This can be life-threatening.
Bloating is a potential symptom of an allergy in pregnancy.
Symptoms of a food allergy include:
Bloating
Tingling or itching in the mouth
Swelling of the face, mouth, throat or other areas
A raised, itchy red rash (hives) or skin that is just red and itchy
Difficulty swallowing
Wheezing or shortness of breath
Feeling sick or vomiting
Abdominal pain or diarrhea
Feeling dizzy and light headed
Hay fever-like symptoms
A severe allergic reaction, called anaphylaxis, can cause very sudden and quickly-worsening symptoms. The initial symptoms of a food allergy are the same as the above, but can quickly progress to:
Tight chest
Breathing difficulties
Swollen tongue
Trouble swallowing or speaking
Feeling dizzy or faint
Collapse
Anaphylaxis is a life-threatening medical emergency. If you believe you or someone you know is experiencing anaphylaxis, you should call 999 straight away.
How to Relieve Bloating in Early Pregnancy
So, we have discussed the potential causes and symptoms of bloating. But how can we help to relieve it?
Eat Smaller, More Frequent Meals
Eating smaller, more frequent meals- as opposed to three large meals a day- can help to prevent and ease bloating- as it creates less food to digest at one time.
Eat During the Day Time
Eating at night, or shortly before bed, can cause bloating.
This is because when we lie down to sleep, it is harder for our digestive system to digest foods and it can cause the body's metabolism to slow down.
To avoid this, you should eat during the day (ideally before 7PM).
Drink Plenty of Water
Drinking plenty of water can not only help ease bloating and constipation, but it also has plenty of other health benefits too!
You should aim to drink around 1.6litres of water daily.
Eat a Healthy Diet
Eating a healthy, well-balanced diet is not only important for the development of your pregnancy, but it can also help with your digestion.
It is a good idea to get some advice from your healthcare provider about how to design and maintain a healthy diet.
Exercise
For many if us, exercising is the last thing we want to do. However, it can be very effective in helping your digestive system to work more efficiently.
Even starting with a gentle exercise, such as walking, can have lots of benefits.
Regular exercise is important for a healthy pregnancy.
When Should I Contact My Doctor About Early Pregnancy Bloating?
If you are suffering with bloating and constipation, or with any of the other causes discussed above, such as IBS, you should consult your doctor, who will be able to provide you with the appropriate treatment.
Additionally, if your bloating is accompanied by symptoms such as severe abdominal pain, lightheadedness or vaginal bleeding, you should consult your doctor immediately, as this may be a sign of a miscarriage at 5 weeks pregnant.
---
Why not read our next article Can you hear a Heartbeat at 5 Weeks Pregnant?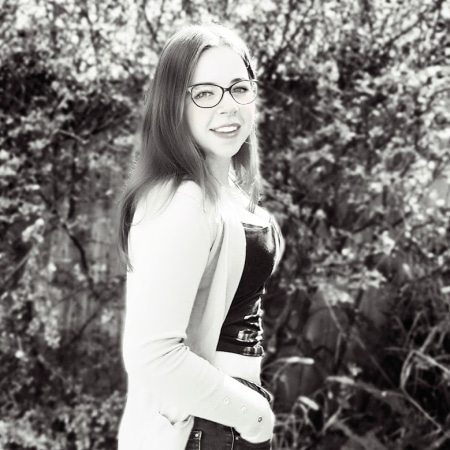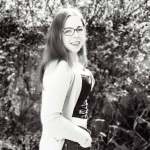 Louise McCamily serves as the Digital Marketing and Administrative Assistant at MyBump2Baby, where she has contributed to the creation and editing of more than 400 articles. She holds a prestigious Surfer SEO certification and a Foundation Degree in Software Engineering with distinction. Louise is passionate about delivering outstanding service to MyBump2Baby's expanding community of families
https://www.mybump2baby.com/wp-content/uploads/2022/12/bloated-5-weeks-pregnant.png
630
1200
Louise McCamily
https://www.mybump2baby.com/wp-content/uploads/2016/10/Logo-MyBump2Baby_transparent-bg-1-1.png
Louise McCamily
2022-12-02 12:04:50
2023-01-26 16:25:58
Bloated 5 Weeks Pregnant - Causes & How to Relieve it