How does Divorce affect Childrens Education

Fact Checked
At MyBump2Baby we are passionate about providing families with information on divorce and separation and we are proud to link growing families with family law solicitors throughout the UK. Rayden Solicitors is one of our chosen family law solicitors.
Today we have an article from our expert Nicola Meldrum from Rayden Solicitors. Nicola provides us with an excellent article on the commonly asked question "how does divorce affect childrens education?"
If you are a parent considering divorce, and want more information about the divorce process, you can read the article: How to Get a Divorce in the UK.
Until it came to deciding what school I wanted to send my daughter to, I naively thought it would be a simple process and I actually looked forward to noseying around my local schools. I thought the answer of whether it was the "right" school for my daughter would just jump out at me and would be a simple yes or no – oh how I could be so wrong! The reality was that I spent many hours agonising over which school would be the best fit for her.
Children's Education when separated or divorced
In some family situations the agonising decision as to which school your child should attend is made even more difficult when you are separated or divorced and you simply cannot agreeon what school your child should go to. So what can you do in this scenario?
First of all it is important to know that all persons holding parental responsibility (for ease I shall refer to such persons as the parents) have to agree on where the child shall be educated and if there is no agreement, it is open to either parent to apply to the Court to make the decision for them. This is known as an application for a Specific Issue Order.
What does parental responsibility mean?
The Children Act 1989 defines parental responsibility as "all the rights, duties, powers, responsibilities and authority which by law a parent of a child has in relation to the child and his property".
Who has parental responsibility?
A mother automatically holds parental responsibility in respect of their child. If the parents were married at the time of the child's birth, the father will have parental responsibility. If the parents were not married at the time of the birth, but the father's name is on the birth certificate and the child was born after 1 December 2003, then the father will have parental responsibility.
Can a Father get parental responsibility?
If a father's name is not on the birth certificate, he can acquire parental responsibility by entering into a parental responsibility agreement with the mother or by gettinga parental responsibility order from the Court.
What is a Specific Issue Order?
The Court has the power to determine issues in dispute in respect of children, such as names,education, whether they should receive medical treatment etc and this is referred to as a Specific Issue Order. Not all parents can agree such issues between them, and therefore they need assistance from the Court.
When children are in school or in an educational setting such as a nursery, you need the other parent's consent (if they have parental responsibility) to remove the child from their school/nursery and enrol them into another.
The key point to take away is that you should not take unilateral steps to enrol your child into a school/nursery without the other parent's consent. The likely consequence of you taking such action is that the other parent will apply to the Court for a Prohibited Steps Order to stop you from sending the child to a school/nursery which they do not agree to. This would result in urgent proceedings and most likely criticism of you for taking such steps without the other parent's consent.
What to consider when applying for a Specific Issue Order
The key to Specific Issue applications is preparation, so you can demonstrate to the Court that you have genuine reasons for seeking the decision you want the Court to make. Looking at the issue of education and specifically schools, you may want to consider the following:
You need to have real reasons as to why you want to change schools / why you want your child to attend a specific school.
How is the school ranked by Ofsted? How does this compare to the child's current school?
What facilities does the school have and how would such facilities best meet the needs of your child?
The location of the school and the travel time to and from the school?
What after school clubs are on offer / wrap around care and how does this compare to your child's current school?
Are there spaces available for your child in your school of choice?
If it is a fee paying school, how will the fees be met?
The above list is not exhaustive, but they are key things you should consider when you want to change your child's school and the other parent does not agree.
When making a decision as to what school the child should attend, the Court looks at what is in the best interests of the child and in particular looks at the welfare checklist which is defined in the Children Act 1989 as follows:
a. the ascertainable wishes and feelings of the child concerned (considered in the light of his age and understanding);
b. his physical, emotional and educational needs;
c. the likely effect on him of any change in his circumstances;
d. his age, sex, background and any characteristics of his which the Court considers relevant;
e. any harm which he has suffered or is at risk of suffering;
f. how capable each of his parents, and any other person in relation to whom the Court considers the question to be relevant, is of meeting his needs;
g. the range of powers available to the Court under the Children Act in the proceedings in question.
Rayden Solicitors are family law specialists who can assist in relation to all aspects of family law. If you require legal advice about any of the issues raised in this blog, please do not hesitate to contact us.
MyBump2Baby asked their audience about how separation and parental divorce affected their childrens education, here is what they had to say
Gemma, Wellington "Your article how does divorce affect childrens education would have been really useful for me, i was so worried about the effects of divorce that i did stay with my abusive partner far too long just so I could get both children in to the school that would be best for them. My children have actually improved self esteem since my ex and i split up as he was a bully and looking back
Sarah, Lancashire "my partner and I split before my son went to primary school and he was not named on my sons birth certificate as he was barely present whilst I brought him up. When it came to choosing the school that was right for my son and me (it was round the corner from work so meant I could still work the same hours) he decided he wanted him to go to a different school. Of course, we didn't see eye to eye and he went for a parental responsibility order. Eventually after lots of research both he and I decided the school we orginally picked was best for our sons educational needs but if it hadn't have been I would have been stuck"
Jennie, Loughborough "my husband and i got a divorce just before my 2 children applied for their high school completion. My twin boys knew where they wanted to go which made things a little easier the only problem was they wanted to go to different schools. Both boys are very different with one suffering from low self esteem and the other extememely confident with academic achievements. I was happy with the boys to choose which high school they felt was best for them but my ex husband was a lot more adament that they went to the same school and he has put the education of children as a priorty for many years. The impact of the divorce meant that my ex husband and i struggled to see eye to eye on anything let alone our childrens education. My main aim was to have 2 happy boys that enjoyed school wherever that may be whereas my educational success was my ex husbands main focus and he felt that althought he boys were different, they should both go to the same school, attend college, go to uni like he did. The impact of divorce really affected one of the boys and this had negative effects on his school work, i did real that some children whose parents divorce can affect a childs wellbeing and self esteem, obviously this was no reason to remain married parents, we decided to sit down with family relations officer at the school and have a chat about schools and the reasons why our children wanted to go to these schools."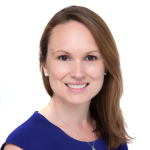 Nicola Meldrum joined Rayden Solicitors in 2016 and has a wealth of experience in all areas of private family law.  She has particular expertise in dealing with arrangements for children following the breakdown of a relationship, for example disputes as to where a child will live and how much time a child will spend with a parent.  Nicola has also been involved in a number of children cases with an international dimension.
https://www.mybump2baby.com/wp-content/uploads/2021/02/How-does-divorce-affect-children's-education.png
630
1200
Nicola Meldrum - Legal Director | Member of Resolution & Young Resolution, LPC Law
https://www.mybump2baby.com/wp-content/uploads/2016/10/Logo-MyBump2Baby_transparent-bg-1-1.png
Nicola Meldrum - Legal Director | Member of Resolution & Young Resolution, LPC Law
2021-02-09 14:33:26
2023-09-29 15:25:14
How does Divorce affect Childrens Education