Kinderkraft Moov Pram Review – MyBump2Baby

Disclosure: This article may contain affiliate links, this means at no cost to you, we may earn a small commission if you purchase a product through them.
Choosing a pram can be a struggle for parents, which is why we are here to help and support you with your perfect pram purchase. We know that prams can be very expensive, and choosing one that is great value for your money can be very stressful. There are so many things to consider when it comes to finding the pram that is is right for you.
Today we are sharing our Kinderkraft Moov pram review.
The Kinderkraft Moov Pram- advertised as the travel system that "has it all"- combines not only functionality, but modern design. It comes at a great price and is perfect for first time parents because of its simple design.
The functional travel system can convert between a carrycot, pushchair and carseat- all possessing their own unique features many parents absolutely love.
[content-egg-block template=custom/mb2b]
Car Seat
The car seat part of the Kindkraft Moov Travel System, which is suitable from birth to 13kg, has a three-point seat belt with easily adjustable length and soft pads- to ensure your baby is comfortable and safe.
The car seat is made from an extensive lightweight shell with high-quality plastic which makes it very light and easy to transport.
Carrycot
The carry cot is suitable from birth to 9kg and also converts into a seat unit for extra functionality. The upholstery is also made of material that is easy to clean, which is definitely a great feature for parents; we all know how messy our little one's can be!
Push Chair
The ergonomically designed push chair is suitable from birth to 22kg.
The multifunctional pushchair features a durable steel chassis, making it a very sturdy pram, inflatable rubber wheels (with shock absorbers), for easy-travel on all terrains. The frame also features a convenient central foot brake and spacious shopping basket.
The push chair is easy to fold with the simple, compact folding system allows you to save room and store your pram easily.
It has three seating positions: lying, sitting and reclining with a convenient system, needing just the movement of one hand to adjust the seating position.
The push chair has a 5-point safety harness to keep your little one extra secure, and a peek-a-boo window in the hood so you can keep an eye on your baby, whether your baby is front or rear facing.
The push chair has an elegant and adjustable handle, which adds to the modern design and allows for ease of use.
What's included with the Kinderkraft Moov Travel System?
The Kinderkraft Moov travel system comes with an apron, changing bag, mosquito net, rain cover and seat liner, as well as the 3-in-1 travel system.
[content-egg-block template=custom/mb2b]
Customer Reviews
By JodieAnn:
"Value for money Easy to fold Built to last I didn't have very high expectations of this travel system but it's been amazing my little girl has just turned one and we are still using it, it's great and sturdy, I've only had to pump the tires up once but it was so easy to do. The basket underneath is an amazing size and always easy for me to pop shopping under there, the hood is great as it acts as a sun shade in the summer because it moves forward so far but you can also angle it to one side. I am so glad I purchased it and recommend it to everyone "
By loloboyle:
"We bought this on an offer and couldn't be happier! Great value for money and does the job really well – easy to use and manoeuvre. Would definitely recommend for value!! "
By Chloep123:
"Love this pram. Brought for my 2nd so, its lightweight and easy to push, even one handed when needing to hold my eldest hand. Easy to fold. The seat unit and carry cot are one so you just need to use some clips to change it, perfect if you've no storage space to store a separate seat. The car seat is easy to use, only downside I have found is the car seat doesn't come with a raincover. But easily fixed. Would 100% buy again."
[content-egg-block template=custom/mb2b]
What have MyBump2Baby mums said;
The Kinderkraft moov was a life saver for us, the car seat was light and easy to transport, the car seats were recommended to me by a friend. This travel system is extremely lightweight making travelling so much easier, the front wheels are very easy to manoeuvre. This whole set is such good value for money. This Kinderkraft pushchair is easy to fold which is very handy as we don't have much room in our house for my little boy. My friend got a new pushchair and spend over £800 and she actually prefers ours. The only issue i have found is that there is no raincover hood on the car seat but that wasn't the end of the world for us.
This was a great travel system for us, i had so many compliments and some of my friends actually ended up getting the same pram. It meant that we didn't have to spend lots of money and this is still an excellent pram. As a first time parent it can be easy to get the most expensive as you can assume that anything that is a good price will not be good enough but this pram is so good i will be reusing it for my next baby. The only problem i found was there was no raincover for the car seat but that wasn't the end of the world. I was a little worried the moses basket wouldn't be confortable enough but sure enough it was.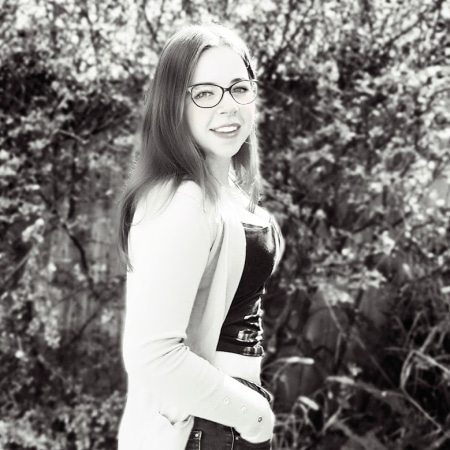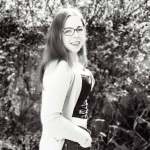 Louise McCamily serves as the Digital Marketing and Administrative Assistant at MyBump2Baby, where she has contributed to the creation and editing of more than 400 articles. She holds a prestigious Surfer SEO certification and a Foundation Degree in Software Engineering with distinction. Louise is passionate about delivering outstanding service to MyBump2Baby's expanding community of families
https://www.mybump2baby.com/wp-content/uploads/2021/05/kinderkraft-moov-pram-review.png
2000
2000
Louise McCamily
https://www.mybump2baby.com/wp-content/uploads/2016/10/Logo-MyBump2Baby_transparent-bg-1-1.png
Louise McCamily
2021-06-03 14:17:07
2021-10-20 10:46:52
Kinderkraft Moov Pram Review - MyBump2Baby