Mums share their Eerie Ghost Stories with MyBump2Baby this Halloween
Who doesn't love a good spook at Halloween? There are so many stories out there about children who have seen and spoke with spirits, some children have claimed to have seen grandparents and relatives that have previously passed away.
Of course, believing in Ghosts isn't for everyone …. And today with Halloween approaching we thought it would be fun to share our favourite stories from other mums with you in this blog.
Sit down. Get comfortable. And Enjoy.
"I used to work in a very old house and there was a servant girl who used to walk down the main staircase.
I also worked in a shoe shop when i was younger and we had a few ghosts in the stockroom. Once they emptied a shelf of handbags, and i was in the main room and the only one in the stockroom at the time. Never saw that one, but did see a little boy sitting watching on top of the racks." Sussie Clarke
"When my daughter was small she did and even used to see her grandparents until she turned 6 years. She woke up and said to me ' I saw Nanny and she said she cannot come to see me any more'. after that she never spoke about her ."
"One Christmas eve me and my daughter who was only 4 at the time were staying at my parents and sleeping in the same room. I woke Christmas morning and my daughter said 'why was there a man stood by the cupboard last night mummy' and i said there wasn't and she said yes there was he just watching us he was an old man. It freaked me out as that night I had had such a vivid dream about my grandad who has passed away years ago but we always spent Christmas with him. My daughter didn't know about my dream either so whether she was dreaming or saw my grandad ill never know" Jana Koor
"We live on old coal mines. There was a huge disaster which resulted in many men being left in the mines. When we first moved here, my daughter (2 at the time) used to see "dirty" fire men with black hats and one had a dog. She saw them often, I posted on Facebook and it seemed a fair few childen on the estate used to see miners! She said one night, "he's at the top of the stairs, he looks angry, he's normally in the garden" she was scared. The disaster if you want to google was the gresford colliery mining disaster in north wales" Amy Matthews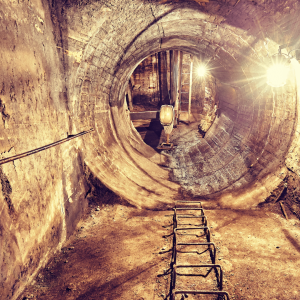 "My 11yr old mentions a tall man in a hat….he's seen the same guy since he was a toddler and its normally in his bedroom, my 8yr old has never mentioned anything but my 6yr old has mentioned the same tall man….I'd have to ask them about details but it took a while to convince my oldest everything was ok. And I'm pretty sure I saw a child in old clothing walk through my house once whilst I was working but it made me feel really really calm"
We also used to hear a baby crying the first few years we lived in this house and assumed it was the youngest but he was always asleep as confirmed by the video monitors. My OH asked around and done some digging and found out a baby died here years and years and years ago.
We also call our kitchen light Margaret….dont ask me why but if it doesnt turn on we tell Margaret to stop playing games and turn the light on and it comes on " Deanna Streeton
 "My brother died in a car accident last year and the we stayed at my dads for the week , went home the day after the funeral . Stepped one foot in our house and my then 4 year old son goes mum whys uncle here he's talking to me  – nice but also scary ." Jordan Ashley Anne Statford
"My house is haunted. I have voice recording. Videos of my daughter seeing the 'ghost' I have a video of my little sister talking to nothing on the stairs and so much more." Leah Dewick
 "My 4-year-old has seen ghost since a baby. We lost a baby girl a year before he was born and he often talks to her and about her. Saying she's here. Mainly in his little sister's room. Also, we live near a big old estate that's been turned into a restaurant. One day while we went for morning tea, my son Arthur said "the little boy drowned and that's really sad" I asked what he meant and he said "the little boy told me he drowned and that's really sad mummy" he was three at the time. I know the manager and mentioned it to her and she told me the neighbours little boy back in the early 1900 drowned while playing hide and go seek in one of the water tanks."
" Before my husband and I were married he lived in an old house which I think was an old hospital back in the 1800 on "hospital road". The doors used to open and close all the time by themselves and a few times we would think the radio was on in the semidetached kitchen and when you'd go out to turn it off it wasn't on. We were only teenagers and it used to freak me out!!" Simone Falkenburg
 "My old house…my mum used to say it was haunted and there was numerous experiences that confirmed it was. I was so young when I lived there so only a few experiences are ones I remember;
My mum used to say it was a house nobody wanted but being young and needing a home for me they moved in and it was packed full of as my mum put it "angry people" there was a lady in the kitchen who threw things at my dad whenever he cooked. They hated if we re decorated and broke things whenever it was new (this settled down after a while) there were children who would play on the stars. And a group of men who smoked in the attic.
My own experience however was when I was about 7 to 8 years old. I remember it plain as day
I was playing with my dolls in my bedroom on my windowsill looking out side. My room was a complete mess and some one had just walked into my room I froze and instantly panicked thinking mum was about tk shout at me about the mess. I hastily turned around and this black man was stood there with a long coat. I froze and blinked but in that blink he was gone. I ran down stairs and didn't tell my mum for a long time. I saw him numerous times just stood watching.
Another experience was a late night one we was all asleep and the fire alarm went off. I panicked thinking there was an actual fire at 3 in the morning. There had to be why else would it go off. And sure enough I could smell …burning toast… genuinely. I was older at this time and new damn well this was off. When my dad came upstairs he told us it was nothing and to go back to bed.
Our floors creaked a lot and you could often here people walk across the floor. It only creaked when people walked across it.
As if that wasn't enough. When my sister was born we shared a room for a while. And God dammit every night someone would be in the bedroom setting off all her toys. The ones that have those batteries and on switches too or they would press a button to set my disco ball alarm clock off. It would make me jump everytime. We moved from there and my parents confirmed to us the house was in fact haunted. We all knew but they didn't admit it until we left. I didnt have much faith in the new house we moved into either. That was also an eerie house. Thankfully we moved a few times and seem to have comfortable houses because I cannot be arsed with more of this " Jade Duffield
" My current house is haunted, our ghost likes to scare the crap out of you by banging on the doors! 'He' also drives us mad by 'ticking' and gets faster and louder if you till him to stop. There's been lots of activity over the years. I love it" Tracy McCadden
Carla is the founder of MyBump2Baby. Carla has a huge passion for linking together small businesses and growing families. Carla's humorous, non-filtered honesty has won the hearts of thousands of parents throughout the UK.
She has previously written for the Metro and made appearances on BBC News, BBC 5 live, LBC etc. Carla is a finalist for Blogger of the Year award with Simply Ladies inc. Carla is also the host of the popular Fifty Shades of Motherhood podcast and The MyBump2Baby Expert podcast.
https://www.mybump2baby.com/wp-content/uploads/2020/10/Mum-Ghost-Stories-.png
630
1200
Carla Lett
https://www.mybump2baby.com/wp-content/uploads/2016/10/Logo-MyBump2Baby_transparent-bg-1-1.png
Carla Lett
2020-10-13 11:35:29
2020-10-13 11:35:29
Mums share their Eerie Ghost Stories with MyBump2Baby this Halloween