I guess you could say our house can be a little messy on occasion. I have the best intentions believe me – I really do, but mess just seems to build up around me, it doesn't help that my husband and I are both extremely last minute people, which unfortunately means that we both seem to think that we have all the time in the world and leave everything to the last possible minute before getting ready.
Believe it or not, this realisation only occurred to me the other day, we were due to meet our friends at 12pm and at 11:34am George was still in his pyjamas, my husband was sat at the computer in his boxers and I was finishing off some work on my IPad in my pjs.
I remember shouting "We have 20 minutes to get ready!!!" from that moment on until we stepped out of the front door it was complete and utter mayhem.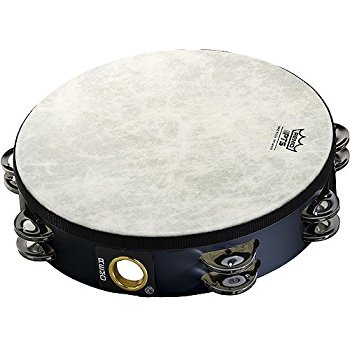 My husband was demanding to know where his clothes were whilst emptying his wardrobe, drawers and the washing basket on to the floor! George proceeded to scream constantly whilst repeatedly slapping me across the face like I was a human tambourine, all I was trying to do was get the little monster changed and then when I did dare to try and leave him alone for a few minutes to hunt for a matching pair of socks, he held on to my legs so tight that I couldn't move. I was shouting "get off me!!!" Danny was shouting "where's my pants?" And George was crying. Within less than 5 minutes we went from having a relatively tidy, calm and happy home to a scene of utter devastation, it look liked the aftermath of storm Katrina.

Just one simple change
I had been seeking ways to naturally become a little more organised in the home in an attempt to resolve our last minute, hellish experiences. I wanted to find one thing… just one simple change that could make our lives a little easier.
Housework and motivation
Now those of you who know me, know that when I want to focus on a particular area of my life, I listen to podcasts for inspiration, ideas and motivation. I love podcasts because they make me feel Iike I am utilising my time effectively, I often listen to them when I drive or whilst I am doing housework.
I was already a huge fan of Gretchen Rubins Podcast "Happier". "Happier" is a podcast where Gretchen talks about happiness and good habits with her sister Elizabeth Craft. It was like fate that the same day as I was toying with ideas about how I can change, Gretchen Rubin began talking about her one-minute rule. The one minute rule is something that Gretchen has adapted to her life and swears by it so I thought I would give it a go.
So what is the one minute rule?
Do you ever feel like your drowning in jobs? Your to do list is becoming more like a "not to do" list? If so than the one-minute rule would be great for you. The one-minute rule works exactly how it sounds – if a task takes less than 1 minute to complete, you complete it straight away. I have applied this to my life for the last 2 weeks and I have noticed a huge difference both personally and in the home. Let me give you a few examples of how this rule has helped me.
Example 1
I was a nightmare at opening post and then putting the post that needed further action to one side – I have now cleared them all.
Example 2
I used to wash our clothes around 3 times before they actually made it out the washing machine – it was always an awkward time when the washing machine finishes
Example 3 
My car used to end up in a state because George would take toys in each time and I used to leave the toys in the car – before I knew it my car resembled a mobile jumble sale and was highly embarrasing when I would give someone an unexpected lift.
The above examples are just a few examples of how "the one minute rule" has made my life easier and my mind a little less cluttered and more together. Of course, it doesn't resolve the fact that my husband and I are last minute people but it does ensure our clothes are away where they should be which makes things a tad less stressful – I am still working on the rest.

https://www.mybump2baby.com/wp-content/uploads/2018/02/one-minute-rule-3.png
225
225
Carla Lett
https://www.mybump2baby.com/wp-content/uploads/2020/02/Logo-300x81.png
Carla Lett
2018-02-21 21:10:05
2018-02-21 21:10:05
The One Minute Rule