Disclosure: There may be affiliate links within this article, which means at no cost to you a small commission may be earned if a product is purchased through the link.
What's Postpartum Preeclampsia?
Postpartum Preeclampsia is a very uncommon and life threatening condition, where you have high blood pressure and excess amounts of protein in your urine, that can occur after childbirth. Postpartum Preeclampsia usually occurs within 48 hours of childbirth, but in some cases, women can develop preeclampsia postpartum up to six weeks after child birth (also known as late Postpartum Preclampsia).
What causes postpartum preeclampsia?
Doctors don't know exactly what causes postpartum preeclampsia, but they can determine who is more likely to develop the condition based on certain risk factors.
What are the risk factors for postpartum Preeclampsia?
The risk factors for postpartum preeclampsia are:
You had high blood pressure during your pregnancy.
You had high blood pressure after 20 weeks of your pregnancy (gestational hypertension).
You are obese.
You had twins or triplets (more than one child)
You have chronic high blood pressure before pregnancy
You have type 1 or type 2 diabetes
These risk factors all increase your chance of developing postpartum preeclampsia (or preeclampsia during pregnancy).
How is Postpartum Preeclampsia Diagnosed?
Postpartum preeclampsia is diagnosed via lab tests:
Urinalysis
Your doctor or healthcare provider may ask for a sample of your urine to test to see if it contains protein. An alternative is the doctors may ask you to collect all of your urine for 24 hours and test it for the overall amount of protein in the urine.
Blood Tests
Your doctor or healthcare provider may perform a blood test to determine if you liver and kidneys are functioning correctly. They will also check whther your blood has the correct number of platelets.
Symptoms of Postpartum Preeclampsia
The symptoms of postpartum preeclampsia are as follows:
High blood pressure (hypertension) — 140/90 millimeters of mercury (mm Hg) or greater
Excess protein in your urine (proteinuria)
Decreased urination
Nausea and vomiting
New, unusual or extreme headaches
Upper abdominal pain, usually under the ribs on the right side
Changes in vision (including temporary loss of vision, blurred vision or light sensitivity)
Sudden weight gain
What are the complications of Postpartum Preeclampsia?
Postpartum Eclampsia
Postpartum eclampsia is a serious complication which can cause seizures and permanent damage to your organs (including your brain, eyes, liver and kidneys).
Pulmonary Edema
This life-threatening condition occurs when excess fluid accumulates in the lungs.
Stroke
Postpartum preeclampsia can cause you to have strokes, which occur when the blood supply to part of the brain is either reduced or stopped.
Thromboembolism
Thromboembolism is the blockage of a blood vessel by a blood clot travelling from one part of the body to another.
How do they treat Postpartum Preeclampsia?
Postpartum preeclampsia can be treated with medications, as well as positive lifestyle changes.
Medications
The medications that can be used to treat postpartum preeclampsia are as follows:
Beta-blockers
Blood thinners
ACE inhibitors
Alpha blockers
Vasodilators
Diuretics
Calcium channel blockers
Alpha-2 receptor agonists
Life Style Changes
Postpartum preeclampsia can be treated- and prevented- by making positive to your lifestyle. These changes can include eating a healthier, well-rounded diet, being more physically active (which will help to reduce your blood pressure) and getting enough sleep.
How can I prevent postpartum preeclampsia?
Your doctor may recommend that you take baby aspirin to prevent preeclampsia during your next pregnancy. Positive lifestyle changes, such as eating a healthy diet and doing plenty of exercise.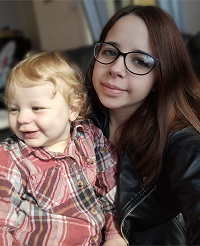 Hi, I'm Louise- mum of one to a little boy called Mason.
I am the Digital Marketing and Admin Assistant for MyBump2Baby.
I enjoy working to provide excellent service to MyBump2Baby's growing families.
Nice to meet you!
https://www.mybump2baby.com/wp-content/uploads/2016/10/what-is-postpartum-preeclampsia.png
630
1200
Louise McCamily
https://www.mybump2baby.com/wp-content/uploads/2016/10/Logo-MyBump2Baby_transparent-bg-1-1.png
Louise McCamily
2021-07-12 20:20:22
2021-07-14 14:12:34
What is Postpartum Preeclampsia?