What is Income Protection?
Income protection insurance is an important thing to consider if you are either a working individual, or a working member of a family.
MyBump2Baby are happy to bring you this article, written by Luke Stevens- director and protection advisor at- More Than Money.
This article will cover everything you need to know about Income Protection.
What is Income Protection Insurance?
In a nutshell, Income Protection is insurance that pays out around 70% of your monthly income (before tax) if you cannot work due to illness or injury.
The payments will continue until you can either return to work, your policy ends, or you die – whichever comes first (with any luck, the first one). This is known as 'Full' Income Protection.
One of the great things about Income Protection is that you can claim multiple times during the lifetime of your policy – even for the same illness.
AND there's a version of Income Protection for those on a budget…
'Short Term' Income Protection allows you to receive an income if you cannot work for a set number of years, ranging from 1 – 5 years. If you're still out of work come the end of your term, your payments will stop – however, this option can be up to 60% cheaper than 'Full' Income Protection.
What Would Happen If You Didn't Have Income Protection But Were Unable To Work?
Without Income Protection, you're really at the mercy of your employer's sick pay policy and Statutory Sick Pay (SSP), which in the UK is £96.35 per week paid out for a total of 28 weeks.
Better than nothing, obviously, but not much to live on when you consider mortgage or rent payments, household bills, groceries etc. Even less when you have children to support, and we all know how expensive they can be!
Other than that, you would have to rely on perhaps a partner's single wage, any savings you might have or the generosity of friends and family.
Not a position any parent wants to be in.
Does It Protect Against Broken Bones?
Income Protection Policies vary according to the provider. Still, the majority will cover you for any illness or injury that keeps you off work, including a broken bone!
However, suppose that broken bone results from an extreme sport you regularly take part in. In that case, you might find that the insurance company won't pay out IF you didn't disclose your hobby when you applied for your insurance.
Some Insurers also offer an add on called 'Fracture Cover' that would pay out a cash lump sum on top of your monthly instalments if you broke certain bones in your body. This is an excellent inclusion for people with manual jobs.
Would it Protect Against Being Unable To Work Due To Restrictions?
Income Protection Insurance will cover you if you can no longer perform your job due to illness and injury, including mental health issues.
You're not covered if you simply quit your job, are made redundant, or if your employment is terminated by your employer.
This includes restrictions placed on you by Covid-19, for example, as the responsibility of this has fallen to the Government.
When Is The Best Time To Get Income Protection?
Today!!!
Your premiums will never be cheaper than they will be today. As with most types of insurance, you will pay more as you get older and your chances of becoming ill or injured increase.
To put it bluntly, nobody wants to pay for Income Protection Insurance until it is too late.
Whether you NEED it at the time is different. For example, if you're a teenager living rent-free, being off work might not be too bad.
However, it is an entirely different story if you're a parent with dependent children, rent/a mortgage to pay, and all the extra costs, including raising a family.
How Long Are You Covered For With Income Protection If You Are Unable To Work?
'Full' Income Protection Cover will pay out monthly if you are unable to work right up until your policy ends – and the length of that is up to you. You might want your policy to last up until retirement or just up until a certain age.
'Short' Income Protection will only payout for up to 5 years per claim – but is significantly cheaper.
Contact More Than Money
More Than Money are MyBump2Baby's trusted financial advisors, based in Ashford.
Address: 9 The Singleton Centre, Singleton Hill, Ashford, TN23 5GR
Website: https://morethanmoney.uk/
Email: [email protected]
Telephone Number: 01233 555 454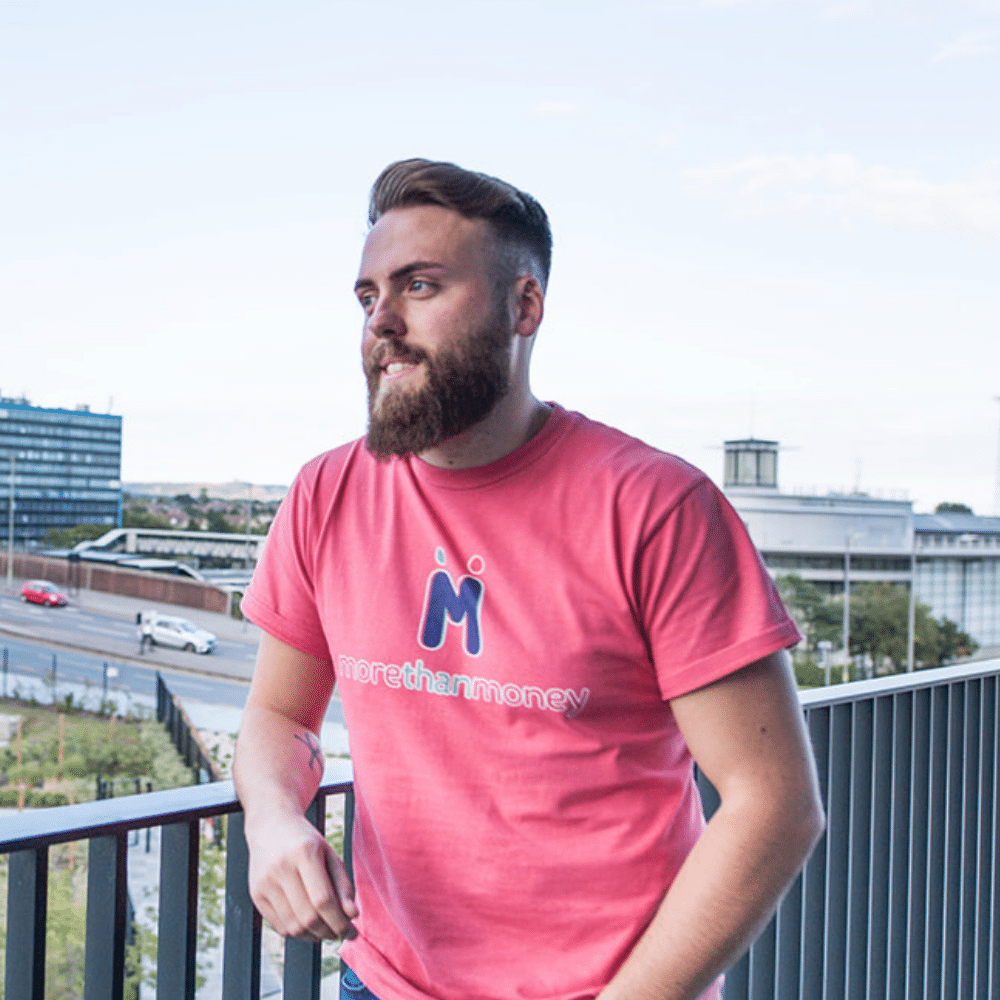 My name's Luke, I'm a Co-Director of More Than Money with my twin Brother, Sam and dad, Andy.
True story…I only grew my beard so people could tell the difference between me and Sam, but that was over 2 years ago and I have to say, I kind of like it now.If I weren't doing what I do today, I would be a football manager…well not an actual football manager, just a virtual one on the laptop.
I don't currently own any pets but if I did, I'd get a micro Pig!The one thing I want to accomplish before I die is to change the way we buy insurance in the UK, I want to give knowledge and power to 'the man on the street', so they feel empowered to set up policies for both themselves and their families on their own. Me and my team will always be here for help if they need it.
https://www.mybump2baby.com/wp-content/uploads/2021/08/What-is-income-protection.png
630
1200
Luke Stevens
https://www.mybump2baby.com/wp-content/uploads/2016/10/Logo-MyBump2Baby_transparent-bg-1-1.png
Luke Stevens
2021-08-31 15:26:33
2021-12-06 16:27:50
What is Income Protection?