Legoland Windsor Review
Disclosure: This article may contain affiliate links, this means at no cost to you, we may earn a small commission if you purchase a product through them.
Our Legoland Windsor Review
Legoland Windsor is one of six Legoland theme parks across the world. Each LEGOLAND is bursting with interactive family rides, live shows, building workshops and amazing attractions.
The LEGOLAND Windsor Park in England is the biggest of all of the LEGOLAND parks. We decided that we wanted to head to here for the day and decided to write Legoland Windsor Review for you. We visited this attraction on the way to our break away to london, if you are doing the same check out our blog on things to do in london with kids.
We have been to this theme park before as George really enjoyed it, he says it is his best theme park so we decided that we would go again on our way to our annual break to London.
We bought the tickets at half the price thanks to Cadburys and the 2 for 1 merlin tickets.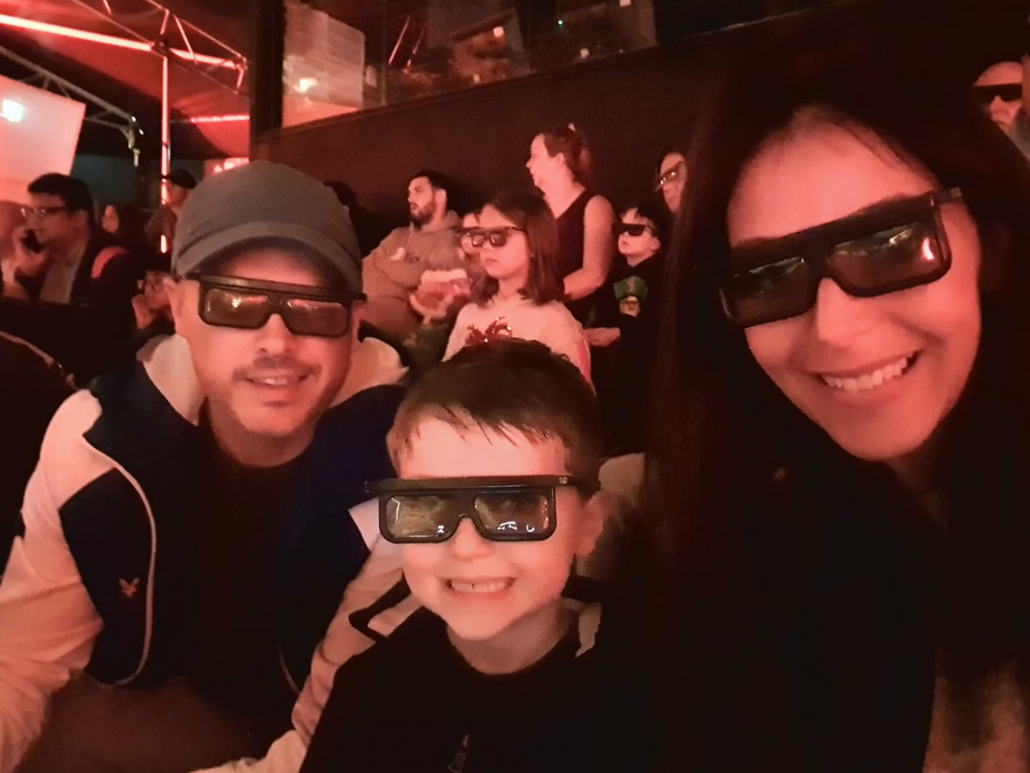 Legoland Windsor Resort – Where is it?
Legoland Windsor Resort themepark is a UK theme park located on Winkfield Road, Windsor, SL4 4AY.
What are Lego Windsor Resort's Opening Hours?
Lego Windsor Resort's opening hours are between 10am and 7pm most days.
How much does it cost?
It is much cheaper to book in advance, online, rather than on the day.
Adults and children both pay the same admission prices: £53 on the same day and £39 in advance online.
It costs £8 to park in their carpark- or £7 if you book in advance.
If your child is under 90cm tall, they get to attend the LEGOLAND park for free.
Parking at Lego Land Windsor
There is plenty of room to park at Legoland Windsor Resort- you can opt for either standard parking, priority parking or receive discounted parking with your annual pass.
If you book your parking space online, you can save up to 18%. You pay when you leave the park and you can pay contactless. I did feel it was such a shame they charge for parking as the day is very expensive.
Is Legoland Windsor Resort Theme Park suitable for younger children?
The Legoland Windsor Resort is suitable for children from 3- 12 years. The park has more than 55 rides available, as well as a wide variety of attractions and events. It is a general consensus that young children from 2 -6 will probably enjoy the park more than older children. If your older children enjoys fast thrill rides, like at Alton Towers, your child may be disappointed.

All the Rides and Attractions at Legoland Windsor Resort
At LEGOLAND Windsor, there are so many rides, attractives and live shows (over 55)! There were long queues but I suppose that is to be expected in the height of August. Most rides was over an hour or two hours wait which isn't easy with kids but some of the rides do have welcome distractions to keep your child busy.
https://www.legoland.co.uk/explore/theme-park/rides-attractions/
Flight of the Sky Lion
Fire & Ice Freefall
Hydra's Challenge
LEGO City Driving School
The Dragon
LEGO Ninjago the Ride
LEGOLAND Express
LAGO City Deep Sea Adventure
DUPLO Dino Coaster
Miniland
Creature Creation
Haunted House Monster Party
Fairy Tale Brook
Coastguard HQ
Pirate Falls: Treasure Quest
DUPLO Airport
Jolly Rocker
Laser Raiders
Vikings River Splash
Balloon School
DUPLO Express
Mia's Riding Adventure
PLANET LEGOLAND
Destiny's Bounty
L-Drivers
Aero Nomad
DUPLO Playtown
LEGO Studios 4D
Desert Chase
Spinning Spider
Thunfer Blazer
Splash Safari
Drench Towers
Fire Academy
Merlin's Challenge
Castaway Camp
The Hill Train
Dragon's Apprentice
Pirate Goldwash
Sky Rider
Raft Racers
Scarab Bouncers
LEGO Reef
LEGO Education Centre
Model Making Studio
Lego Games Zone
How long should we spend at LEGOLAND Windsor theme park?
After visiting LEGOLAND Windsor Resort, most families recommend to leave early morning to get there for when they open and prepare to stay all day. Even then- after a full day there- you will miss out on multiple rides which is why a two day pass may be best.
Food at Legoland Windsor Resort
There is plenty of food and food locations to choose from at Legoland Windsor resort! Paying online for your food reservation online means that you will save up to 15% on your meals.
City Walk Pizza & Pasta
The City Walk Pizza & Pasta Restaurant sells freshly made pizza and pasta dishes, yummy garlic doughballs and fresh salad.
Pirate's Burger Kitchen
The excitingly pirate themed restaurant sells a selection of 100% chicken, beef and fish burgers, as well as salads, sides and desserts!
Farmer Joe's Chicken Company
If you love chicken, Farmer Joe's Chicken Company is perfect for you! With a selection of Red Tractor certified hand breaded chicken, freshly made chicken burgers, wraps and salads- Farmer Joe's is sure to fill any chicken cravings you may have!
The Hungry Troll
If you want to try something new, The Hungry Troll is the place to go. It is home to plenty of exotic tastes and flavours. At The Hungry Troll, you can enjoy all of Britain's favourite fish and chips orders- but with a twist! The blue coloured fish bites are sure to draw in your children's attentions.

There are also plenty of Grab & Gos and Snacks & treats, including:
Ben & Jerry's
Legoland Coffee Co.
Ice Cream Parlour
Sweet Stop
Wafflemeister
LegoLand Windsor Review Conclusion
As mentioned above we went during the summer holidays so it was very busy but was great fun. I am pregnant so I literally could only do the 4d cinema, they seemed to have "not recommended for pregnant women" on everything which was a bit of a kick in the teeth if we had paid full price as i spent most of my time waiting away from the queues.
The gift shop was fun upon entry but not so fun when you have a 5 year old kicking off when he wants everything in sight. Social distancing isn't really possible with the queues so if you haven't been vaccinated or you are in the high risk bracket I would make sure you pack santiser.
A bottle of coke was £2.80 which i found a little steep but i then discovered they do offer unlimited drink cups which are probably worth doing if you are there for the full day with all the family. Most rides were on and working and there were plenty of younger kids having a lot of fun.
Georges first ride was the vikings river cruise, he really enjoys that ride and any water rides.
George particulary loved getting his driving licence from the driving school.
Read our other days out in the UK here.
Carla is the founder of MyBump2Baby. Carla has a huge passion for linking together small businesses and growing families. Carla's humorous, non-filtered honesty has won the hearts of thousands of parents throughout the UK.
She has previously written for the Metro and made appearances on BBC News, BBC 5 live, LBC etc. Carla is a finalist for Blogger of the Year award with Simply Ladies inc. Carla is also the host of the popular Fifty Shades of Motherhood podcast and The MyBump2Baby Expert podcast.
https://www.mybump2baby.com/wp-content/uploads/2021/09/legoland-windor-review.jpg
603
1080
Carla Lett
https://www.mybump2baby.com/wp-content/uploads/2016/10/Logo-MyBump2Baby_transparent-bg-1-1.png
Carla Lett
2021-09-01 10:38:34
2023-02-02 13:32:26
Legoland Windsor Review