Why should you sing with your baby (even when you don't feel like it)
This article is written by Ruth Cohen-Rose from Mish Mash Music- our exclusive baby group in St Albans. In this article, Ruth discusses why you should sing with your baby, including the benefits that come with it.
There is something intuitive about music and babies. When nights are long, and days are cranky, being able to sing to our babies offers some magical relief : both for the baby, who has been hearing the sound of the mother's voice since a few months old inside of the womb, but also for the mama.
What are the Benefits of Singing to Your Baby?
Science has shown that singing stimulates the vagus nerve, and encourages a relaxed "ventral vagal" state which is known to help ease digestion, promote wellbeing and stress release in both mama and baby. It seems that babies are wired to calm down with the sound of a woman's singing voice. Which is lucky, because there are moments for many of us mamas when the choice is either to sing or to scream!
Your baby loves your voice, whether you think it's wonderful or not. You are their sense of home, of comfort. Your voice says: "I love you, you matter to me, I am so glad you are here."
This is so important, because many of us mamas are trying to do the impossible: give little ones a sense of safety and confidence when that is something that we might not have been given ourselves as babies.
We so long to give our children a safer and more nurturing childhood than we had. Your voice does that for your baby, every time you look into their eyes, hold their gaze and sing them a song, they are a little bit more welcome and wanted in the world.
How Do You Know If Your Baby Enjoys Your Singing?
Watch out for their response. Science has shown us that from the first few weeks of life they are letting you know if the stimulation is too much, or if they are up for more. And from a few months, they will start making sounds and joining in this loving conversation. It's so subtle that you might not notice it, but video footage of babies shows that they are relating socially with you from the earliest weeks.
Each time you give them those moments of connection they are learning the social skills and self esteem skills that are going to stay with them for life. Really… right in the middle of the heart of a baby is the growing awareness of being a 'someone' who others want to be around.
Love Your Voice and Yourself
So yes, singing is magical. And if you are one of the many adults who were given judgment about your voice, growing up, I'm so sorry that happened to you. Our education system and those in older generations didn't know what they were taking away from you. It's your birthright to open your mouth and sing! No one would tell you not to walk if you didn't do it like a catwalk model!
So here is where your baby can help you out – they are going to adore anything about you, be it your squishy belly, your stretchmarks or your voice… And you two will grow your confidence together.
Why You Should Sign Up to A Baby Music Group
And if you have a baby music group near you, the good news is that singing with others brings even more of the feel good hormones, and has been shown to have a massive impact on post-natal depression. Look for a group where the grown ups are chilled out enough to sing along with the teacher and no one is taking themselves too seriously.
When Should You Sing?
Sing to the radio, sing the songs you learned as a kid, sing whatever you want and whenever you want…
Sing whilst you're cooking or in the shower, so your little one can feel connected whilst you get some important time to care for you.
And if you're stuck changing yet another nappy at silly o'clock in the morning, maybe try asking Alexa to play Smelly Welly Poo Poo (I wrote it many years ago with my first baby and it's been sung by many hundreds of parents over the years). Why not make life's moments more fun and sing your way through those early years?
https://www.kcl.ac.uk/news/the-impact-of-singing-on-symptoms-of-postnatal-depression
https://www.bbc.co.uk/tiny-happy-people/babies-discover-singing/z63wscw
Contact Ruth at Mish Mash Music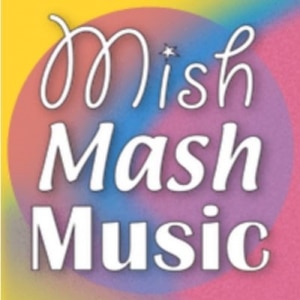 Ruth Cohen-Rose runs Mish Mash Music, an independent baby and toddler music group in St Albans. She is also a relationship therapist and weaves her knowledge of attachment theory (the theory of love) into her musical work with families. You can access some of her music for free on Spotify or Alexa when you search for Ruth Cohen-Rose (check out her nappy changing song Smelly Welly Poo Poo).
Ruth Cohen-Rose has been creating music with babies, toddlers and their grown ups for over 20 years through Mish Mash Music, her St Albans (Hertfordshire) music group. She plays guitar, drums and a whole heap of other instruments and has a passion for creating songs that adults can enjoy as well as their babies.  Check her out on Spotify/ Alexa (there is  link in the article)   Ruth is also a relationship therapist, and weaves this emotional awareness into all of her work.
https://www.mybump2baby.com/wp-content/uploads/2023/09/Why-should-you-sing-with-your-baby.png
630
1200
Ruth Cohen-Rose
https://www.mybump2baby.com/wp-content/uploads/2016/10/Logo-MyBump2Baby_transparent-bg-1-1.png
Ruth Cohen-Rose
2023-09-01 16:23:37
2023-09-01 16:50:07
Why should you sing with your baby (even when you don't feel like it)