Financial Control – What To Do
Fact Checked
This article was written by Sarah Whitelegge from Myerson Solicitors- our exclusive family law solicitors in Altrincham.
What is the Domestic Abuse Act?
The introduction of the Domestic Abuse Act 2021 aims to provide clarity about what behaviour constitutes domestic abuse. Under the Act, the behaviour of a person towards another person is domestic abuse if: –
Both parties are each aged 16 or over and are personally connected to each other; and
The behaviour is abusive
What Behaviour is Considered Abusive?
Behaviour can consist of a single incident or a course of conduct and will be considered abusive if it consists of any of the following: –
Physical or sexual abuse
Violent or threatening behaviour
Psychological, emotional, or other abuse
Economic abuse – any behaviour that has a substantial adverse effect on that person's ability to:

acquire, use, or maintain money or other property or,
obtain goods or services
What is Financial Abuse?
Economic abuse, also known as financial abuse, can take many different forms. The abuse can include, but is not limited to:
controlling family money;
making you justify all your expenditure;
not allowing you to work;
allowing you to work but making you hand over all your wages; and
placing debts in your sole name.
Finances on Divorce
When sorting out finances on divorce or the dissolution of a civil partnership it is important that both parties are honest about what they own and what income they have.
The first step in any negotiations is for each party to provide full disclosure of their income and assets and the courts treat non-disclosure seriously. The usual template to exchange financial disclosure if the Form E Financial Statement and we can assist you to complete this.
If you are worried about your spouse, hiding or getting rid of money or property we can help you to issue court proceedings. The court will set a timetable leading up to a final hearing and both parties will have a duty to provide the court with details of their financial circumstances.
For Help & Information
The charity, Surviving Economic Abuse (SEA), has some helpful information if you are concerned that you have been the victim of domestic abuse or if you are trying to spot someone who has: Surviving Economic Abuse: Transforming responses to economic abuse.
SEA, in partnership with Money Advice Plus, runs the Financial Support Line, a telephone service that can offer practical support if you have been the victim of financial abuse. The advisors can help you to safely open new bank account, assist you to develop a budget and give you strategies for dealing with debt including coerced debt. You can call the support line on 0808 196 8845 9.00am until 5.00pm Monday to Thursday.
Contact Us
At Myerson, we understand that matters concerning domestic abuse are both complex and sensitive. We know how to act promptly when faced with matters involving domestic abuse and we can consider whether there are any immediate safeguarding issues that need to be addressed.
If you would like to speak to your local family law solicitor, why not check out our directory?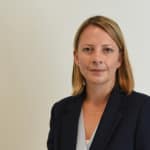 Sarah advises on a wide range of family matters including divorce, dissolution of civil partnerships, financial settlements, separation, co-habitation, pre and postnuptial agreements, disputes regarding children and domestic violence.  She is particularly experienced in matters concerning complex children matters and has experience of dealing with applications for child arrangement orders, prohibited steps orders, specific issue orders, and special guardianship orders. Sarah has been practicing family law since 2007 and obtained her Resolution Accredited Specialist status in 2016.
https://www.mybump2baby.com/wp-content/uploads/2022/10/financial-control-what-to-do.png
630
1200
Sarah Whitelegge - Family Law Team Senior Associate | Graduate Diploma in Law and LPC at Manchester Metropolitan University
https://www.mybump2baby.com/wp-content/uploads/2016/10/Logo-MyBump2Baby_transparent-bg-1-1.png
Sarah Whitelegge - Family Law Team Senior Associate | Graduate Diploma in Law and LPC at Manchester Metropolitan University
2022-10-28 11:22:50
2023-09-29 16:56:32
Financial Control – What To Do