Get Summer ready with Arbonne's 30 Day to Healthy Living!
If you're still feeling the effects of Christmas and dreading the warmer weather coming as it means you have to forgo the forgiving jeans and jumpers, read on to find out how you can turn your eating habits around and get summer ready with Arbonne's 30 Days to Healthy Living program…
If you have never heard of Arbonne, it is an international company founded in 1980 in the United States by Norwegian entrepreneur Petter Mørck. Its product lines include vegan skincare, cosmetics, and nutrition. The business is a network marketing business which means instead of having physical stores, its products are distributed by a huge network of individual independent consultants across the globe.
Louisa Robinson has run her own online Arbonne business since June 2019 promoting health and wellbeing products through social marketing, face to face connections and attending events. She runs her business alongside her acting career and coaches other women to do the same in order to have time freedom.
As part of her business, Louisa enjoys coaching clients who take part in the 30 Days to Healthy Living Programme. This program is designed to enable participants to take control of their eating habits by providing supplements and recipe ideas to cut out the main allergens included in many foods and limit other types of food.
Arbonne nutrition products are:
Plant powered with standardised extracts
Formulated with non-GMO ingredients
Formulated without dairy, soy, nuts, common allergens, and artificial colours, flavours and sweeteners
Louisa provides online coaching for the 30 Days to Healthy Living programme via Zoom/Skype. She is on hand to support in how to take the supplements with the meal plan and to talk through hurdles of eliminating certain foods from your diet which can be hard in the first week or so as the body gets used to the new way of eating.
Coaching can be 1:1 or group coaching bespoke programmes for up to 5 participants on the healthy living programme. Clients can choose weekly coaching calls or more frequent, dependent on your needs.
The following items are included in the 30 Days to Healthy Living plan; 
Digestion plus
Energy fizz sticks (caffeine replacement)
Caffeine free herbal tea
Greens balance (for vitamins to aid healthy absorption)
Fibre support
Protein shakes (meal replacement for lunch or dinner)
The plan follows a simple three step approach of;
Eliminate common allergens and limit the following; dairy, wheat/gluten/yeast, sugar/artificial sweeteners, alcohol, coffee, vinegar and soy.
Eat every 4-6hrs with an example being a protein shake in the morning, one for lunch and a healthy evening meal (with a recipe book included for inspiration)
Fill your plate with proper portions with veggies, healthy fats, proteins and carbohydrates.
All products/ingredients are available by clicking here
Included with the plan is a recipe book which has ideas for protein shakes, breakfasts, lunches and dinners. It also includes ideas for sweet treats for guilt free treats and snacks. There is a detailed weekly food shopping list and the recipes cater to both vegan and non-vegan plans. The recipe book is is shared as an electronic PDF document once the plan starts.
For more information call Louisa on 07932 806639 or email [email protected]
For Louisa's website click here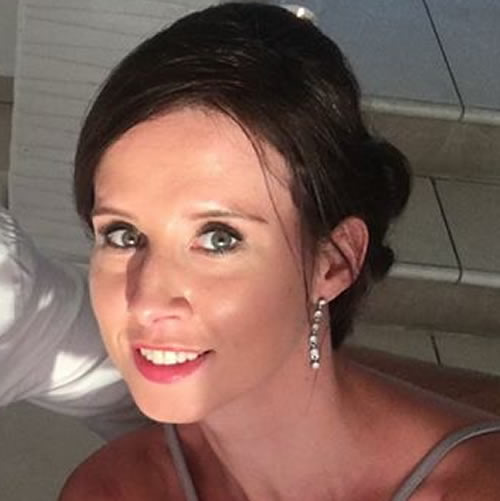 Tracey is a mum of 1 & passionate about supporting small businesses and growing families in North Kent & Bexley and throughout the UK.
https://www.mybump2baby.com/wp-content/uploads/2020/02/Get-summer-ready-with-Arbonnes-30-days-to-healthy-living.jpg
1350
1080
Tracey Isom
https://www.mybump2baby.com/wp-content/uploads/2016/10/Logo-MyBump2Baby_transparent-bg-1-1.png
Tracey Isom
2020-02-26 09:37:56
2021-10-20 12:09:09
Get Summer ready with Arbonne's 30 Day to Healthy Living!