Jen is a certified mindset and confidence coach, who specialises in working with women who have started to feel stuck or lost in their lives. Through 1:1 coaching Jen will explore with you, how you can move from feeling stuck or lost, to feeling like you know who you are, what you want and how you're going to get it so that you can feel confident in your own skin and know that you are living your best life. Jen can be found on Instagram @jensmollett or on Facebook on her business page @jensmollett or inside her free Facebook group – the Fulfilled Women Collective. Today Jen shares a blog with MyBump2Baby readers called "How to rid yourself of limiting beliefs."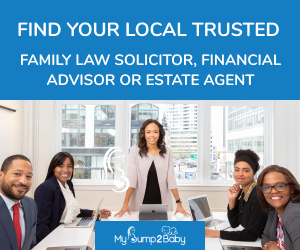 How to Rid yourself of Limiting Beliefs
I can't run because I've got a bad back…
…This is what I told myself repeatedly from 2009 (2 years after I had run the London marathon) to 2019! 10 years I believed that I could no longer run because I had a bad back.
But it wasn't true, don't get me wrong I really believed it was true, I had tried a couple of times – I'd gone for a 45min run (when I was marathon training, this was an easy run), and then my back hurt and so I quickly realised it was a no go for me.
I was so upset! Back when I ran the marathon, I felt like that was it, I would always be a runner and now I could no longer do it. Then in May 2019 I went on a mini break with my sister and she had just started couch to 5k. She was on week 2 and asked me to join, "I can't" I said, "I've got a bad back". She cajoled me, "come on, it's really easy, if you hurt at all we can stop". And it was easy! It didn't hurt.
To cut a long story short I now run for at least 30minutes 3 times a week and my back doesn't hurt from it at all!
Why should you care about my running story?
Because I guarantee you have your own version of my running story, yours could be, 'I'm not very good at making friends' – because you went to one social event and didn't click with anyone, or 'I'm not a very good Mum' because you didn't notice when your child had a pimple. These are called limiting beliefs.
Limiting beliefs are things that we're pretty sure are true, that limit us in some way. The problem of course is in the "pretty sure", sometimes we even "know" something to be true (like when I walk into the room, if people go quiet they are definitely talking about me, right?). The way our minds work is they constantly seek out confirmation of our thoughts and so once you have the thought of 'I'm not a very good Mum' your brain will seek out confirmation.
You missed that pimple once, then your child banged their arm when you had turned your back, then they didn't cry when you left the room – instead of recognising that all children hurt themselves – it's part of them developing their spatial awareness, and sometimes they might not cry when you leave the room because they're so distracted by something they're playing with, your brain will see it as confirmation of your initial thought – "I'm not a very good Mum".
Add this to the fact that your brain is also a data store, it stores all of your thoughts, but it has no idea whether they're true or false, it simply works that if you tell it something often enough, it stores that information as truth.
So what can you do about it?
Notice it
What thoughts do you regularly have that limit you in some way? Limit you from doing things, limit you from enjoying things or limit you from being happy? Make a list of as many of them as you can think of.
Pay attention to yourself when these thoughts come up and start to challenge yourself.
Instead of thinking it and accepting it, when you think it ask yourself – is this really true? What other options could also be true? For example, 'I'm not a good Mum because my child didn't cry when I left the room' and 'it's also true that my child is playing with their favourite toy' and 'my child is in a room she/he knows and with other people they're secure with' and 'it's nice that my child is feeling secure right now'.  This can be really hard and it may be worth asking someone you trust if they can help you to find other possible truths.
Start to replace your limiting belief with an empowering belief.
An empowering belief being the exact opposite of a limiting belief – it is something that you are pretty sure is true, that empowers you. Using the same example as above it could be 'I'm a good Mum, who is raising a child who is secure with other people she/he knows'. If at first this doesn't feel true (I hope it can feel true for you, though I recognise this is a hard thing for many women to feel) then it could be 'I'm raising a child who is secure with other people she/he knows'.
I really hope these three steps can help you towards uncovering and getting rid of your limiting beliefs, though if you would like some help uncovering them, or identifying an empowering belief then I would love to offer you a free clarity coaching session. In this free coaching session we can dig a little deeper and I can use my coaching experience and skills to help you get back on track, so that you can stop standing in the way of your own happiness and start to feel like you are living your best life! Book your free coaching session here
Carla is the founder of MyBump2Baby. Carla has a huge passion for linking together small businesses and growing families. Carla's humorous, non-filtered honesty has won the hearts of thousands of parents throughout the UK.
She has previously written for the Metro and made appearances on BBC News, BBC 5 live, LBC etc. Carla is a finalist for Blogger of the Year award with Simply Ladies inc. Carla is also the host of the popular Fifty Shades of Motherhood podcast and The MyBump2Baby Expert podcast.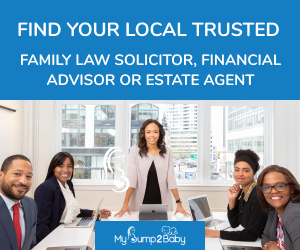 https://www.mybump2baby.com/wp-content/uploads/2020/02/limiting-beliefs.png
630
1200
Carla Lett
https://www.mybump2baby.com/wp-content/uploads/2016/10/Logo-MyBump2Baby_transparent-bg-1-1.png
Carla Lett
2020-02-24 20:46:32
2021-04-19 10:50:46
How to Rid Yourself of Limiting Beliefs