Is 2T the same as 24 months? Everything you need to know
When your child reaches 24 months, buying clothes can become a lot more confusing as this is the awkward stage where they still fit into the baby department but can also shop in the toddler section. With these departments presenting their sizing in different ways, you will be wandering which is the best for your toddler and what the true difference between baby sizes and toddler sizes is.
Is 2T the same as 24 months?
Although 2T (Age 2 years) and 24 months seem like the very same size, they actually do fit surprisingly different, and in this blog, we will try to cover everything so that the toddler clothes you buy are the correct fit for your child.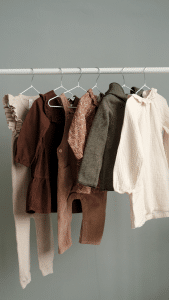 How are they different?
It is important to understand that despite the two sizes sounding like the same age, they are not both aimed for exactly 2 year old babies.
24 months
Baby clothes that are sized in months are usually aimed at any child that is younger than the stated month. For example, if a baby grow is sized at 6 months, this is suitable for any baby up to 6 months old, and when your baby actually reaches 6 months old, it's probably time to move up to the next size bracket.
So in this case, clothing that is 24 months is aimed at babies who are possibly between 12-24 months old.
As a rule of thumb, even when baby clothes are sized with a full age bracket (eg 18-24 months), the chances are, the clothes labelled with your child's age at the lower end of the bracket (eg 18 months) will be more suitable for youngest age and will be best moving to the next size once they've reached the end of the stated bracket (eg 24 months). So, buy the clothes labeled the age your child is turning and not the age they are when shopping in months!
2T
2T essentially mean "2 Years" so you may be thinking, so does 24 months!
However, unlike "24 months", 2T is aimed at children who are 2 years old and turning 3. This means when shopping in years, it is best to buy the age your child is and not the age they are turning.
Where can you find them?
Now you understand the difference between the two sizing methods, you need know where you will find the correct size for your child.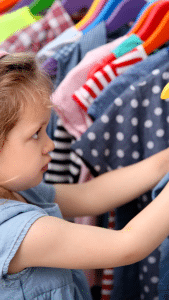 Clothing sized in months will always be found in the baby section of stores that usually carry clothes for children aged 2 or 3 as their biggest size.
2T clothes can be found in the toddler or kids clothing section. This size will usually be the smallest size of clothes labeled in this department.
Cut of the clothes
The two different sizes are placed in separate departments for a reason as the 2 year milestone can look different for every child.
Around this age range, potty training is sometimes introduced, meaning some babies and toddlers are in nappies and some aren't. The transition from baby to toddler is also around this mark.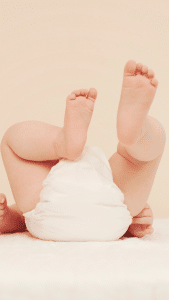 For these reasons, clothing designers create their kid styles of clothing with a cut and shape that will suit the stage your child is at.
24 month clothing
As 24 months is found in the baby department in shops and babies are assumed to still be wearing nappies, the cut of clothing in this section will be made to suit the bulk of a nappy and easy access to diaper changes.
Regular cut clothes would be too tight around the nappy area, so to add more room, a rounder cut is used so that a baby's nappy an fit comfortably and not look silly.
2T clothes
It is assumed by designers that all toddlers and children will be out of nappies, so therefore any clothing in these older sections is created with this in mind.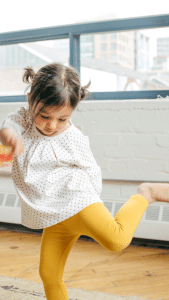 2T clothes don't have the added nappy room on the bottom and instead fit like regular children's clothes would. Because of this, we advise that if your child is still in nappies, you should try to buy trousers and baby grows in the baby section instead, as cramming a bulky nappy into regular children of clothing can be tight and uncomfortable for your child.
Style of the clothes
You may also find that you have a preference to shop in either the the baby clothes or kids clothes sections because the style of clothing can be so different.
24 month clothes
As this size is found with the baby clothing, you should find that they have a much more babyish style, meaning subtle colours, gender neutral, softer materials, plain etc.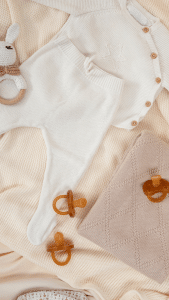 Now as mentioned earlier, you should be buying this size when your baby hasn't reached 24 months yet so you may find that you like them to no longer wear any more clothes aimed at babies and that's okay!
2T clothes
This size is found in the kids or even toddler size section which means any child sometimes up to age 10 can be shopping there! To accommodate this, designers often target the interests of children, rather than their parents because they begin to have more of a say as to what they prefer.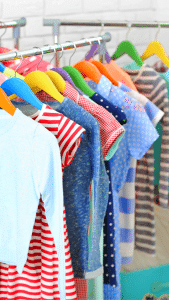 With an older audience in mind, clothing brands may include bright colors, cute patterns, familiar characters etc. Although these can be more appealing to your child, you may prefer the designs of the simpler clothes in the baby section, but remember these are cut to suit nappies so may not be appropriate if your child is potty trained!
Other small details
Apart from the cut and style of clothing, brands also take into consideration many other details that you may have not noticed when shopping in the two different sections.
Poppers
Clothes in the baby section often include things like press-studs (poppers, snaps) so that changing a nappy can be as easy as possible. Clothing in the children's department won't include these details which can make changing a nappy more difficult.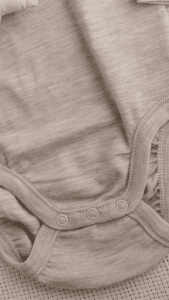 Shoulder folds
With items like T-shirts regular shirts or vests in the baby section, not only will there be poppers under the nappy area, but there can also be "Envelope folds" on the shoulders. These essentially widen the neckline so that clothes going over new-born's heads isn't too tight and also prevent the chances of nappy explosions leaking through the neck of the top. The wider neckline also allows extra room for easier changing after poo-explosions. Although you may have not previously realised, this feature is highly helpful and something to consider when transitioning to the kid's section as this feature won't be included.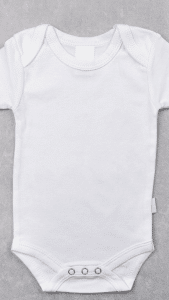 Potty training
If you are potty training your toddler, you will know how frustrating it can be when your child almost makes it to the potty in time but complicated trousers slow them down and stops them from making it on time. Clothes in the baby section will be difficult for your child to get out of quickly due to poppers so it is perhaps best to choose something from the children's clothes section such as simple leggings that can be pulled down with ease.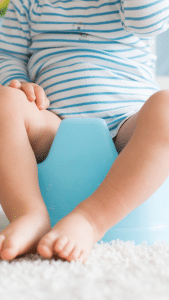 Trouser and pant legs
Another thing you may notice when comparing 24 months vs 2T is that the pant legs of 2T clothes seems a lot longer. This is because they are aimed for children up to age 3, whereas 24 months clothing will have shorter legs as they are aimed at babies under 2 years old.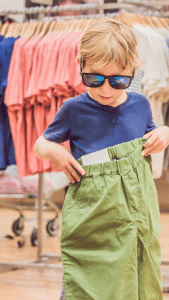 Different brands
Although everything stated above are good general rules to consider before buying your toddler clothes, every single brand is different and uses different ways to design and style their clothes.
If you take a look at the size chart for different clothing designers, you may even find that there is virtually no difference at all! If both 2T and 24 months appear to have the same measurements, it doesn't really matter which you buy and you can then opt for either baby styles or toddler styles.
However, upon looking at sizing chart, you may also notice the weight measurements for the differing sizes are not the same. As I'm sure you understand now, this is due to 24 months being aimed for babies below the age of 2, whereas 2T is for toddlers up to the age of 3.
If you are unsure which category your baby falls into, you could always resort to measuring your child's exact height and weight to see which would be an accurate fit.
So, 24 months vs 2T
In summary, 2 years is a stage where your child transitions from a baby to a toddler, which can understandably prove difficult when you want to make sure their clothes are the correct fit and a suitable style.
When shopping in the baby section, you should always buy clothes that make your child's age fall to the lower end of the stated age gap, for example, if your baby is 18 months, refrain from buying anything aged 12-18 months and instead opt for 18-24 months because babies clothes are designed to fit any baby aged up to the age written.
When shopping in the toddler or kids section, you should buy the age that your child actually is and not the age that they are turning. This is because these clothes are made for anybody from the age stated. Also, remember that moving up to the toddler section means that it will be harder to fit a nappy and be able to easily change it due to designers making the lazy assumption that all 2 year olds are potty trained. It may be best staying in the baby section if this is your case.
You've got this!
There are several differences to keep in mind next time you're clothes shopping and one brand will not be the same as another, but don't worry, it is impossible to make a huge mistake with this and it all depends on what you prefer to use!
https://www.mybump2baby.com/wp-content/uploads/2023/08/is-2T-the-same-as-24-months.png
630
1200
Gracie Charlesworth
https://www.mybump2baby.com/wp-content/uploads/2016/10/Logo-MyBump2Baby_transparent-bg-1-1.png
Gracie Charlesworth
2023-08-29 13:37:00
2023-08-29 13:40:59
Is 2T the same as 24 months? Everything you need to know