Travel Toys for Toddlers & Babies – 2023
With the weather improving and Summer fast approaching, many of us have summer holidays on our minds. We know that flying with a toddler or baby can be tricky, which is why we have composed this article on the best travel toys for toddlers and babies, to help keep their little minds working and entertained on your holiday travels.
How Can You Choose a Good Travel Toy?
Choosing the right travel toy can really transform your flight experience from one of frustration and boredom for your toddler or baby to one of happiness and entertainment.
Since you are traveling, and will be lugging along plenty of luggage already, you are definitely not going to want to bring all the toys your little one owns, but likely just a few toys, that are carefully selected to keep them entertained.
Below are some tips on how to choose a good travel toy for your little one.
Look at the Age Groups
Take a look at the age groups specified for each toy to determine if it is suitable for your child's developmental stage.
Avoid Anything Too Big or Too Small
When choosing travel toys, it's important to avoid anything that is either too big or too small. Toys that are too small can pose a choking hazard, while toys that are too big will be difficult to transport along with your luggage for the trip.
Consider Your Child's Likes and Dislikes
Consider your child's likes and dislikes when selecting toys. Are there any specific toys that they find particularly engaging? During flights, it's important to keep your little one entertained for as long as possible to prevent boredom and frustration.
Choose a Quiet Toy
Quiet toys are the best choice for airplanes. By choosing a quiet toy, your child can still stay happily entertained, whilst not disturbing the other passengers.
Keep it Mess Free!
In addition to being mindful of fellow passengers, it's equally important to consider the hardworking airplane cleaners who ensure a clean and hygienic environment for everyone on board.
One way to show appreciation for their efforts is by leaving messy toys, like Play-Doh and paint, at home!
Use Our Guide
You can rely on our guide to find the best travel toys for babies and toddlers. We have done the hard part for you so that you don't have to go through the hassle of searching for them yourself!
BEST BABY TRAVEL TOYS 2023
First, in this section, we've handpicked the finest baby travel toys specifically tailored for airplane journeys.
These toys are not only entertaining but also offer sensory stimulation, cognitive development, and soothing features to keep your baby happy and content throughout the flight, and even in the hotel room! Read below to find our favourite travel toys for babies in 2023.
Soft Sensory Books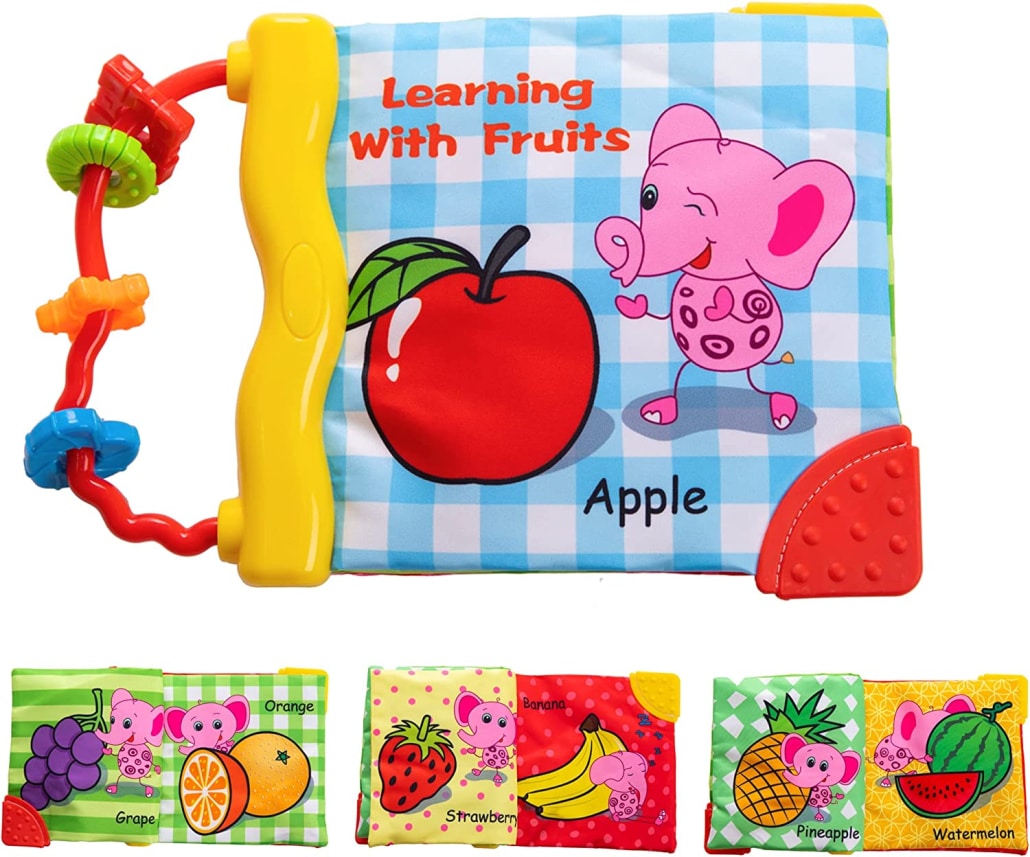 The EIK sensory toys baby books are a fantastic choice for babies during airplane journeys.
These interactive soft toy books offer a tactile experience with various textures, shapes, and vibrant colors, captivating the baby's attention and providing sensory stimulation while in the air. Not only do they engage the senses, but they also contribute to language and cognitive development as babies learn about different fruits and associate them with labeled names.
These books promote healthy eating habits by showcasing a variety of fruits and their textures, sparking an early interest in nutritious foods. Made from soft, non-toxic fabric, they are baby-friendly and safe for in-flight exploration.
The durability and washability of these books make them ideal for travel, ensuring easy maintenance during the trip. Additionally, these books offer a wonderful opportunity for parent-child interactive learning, allowing parents to engage and bond with their baby while on the airplane.
https://www.amazon.co.uk/EIK-Sensory-Babies-Toddler-Learning/dp/B0BZ1P8R9J/ref=sr_1_31?crid=XNQRKMNJPG9U&keywords=soft+book+baby&qid=1685611996&sprefix=soft+book+baby%2Caps%2C87&sr=8-31
Baby Einstein Teether-pillar Rattle and Chill Teething Aid Toy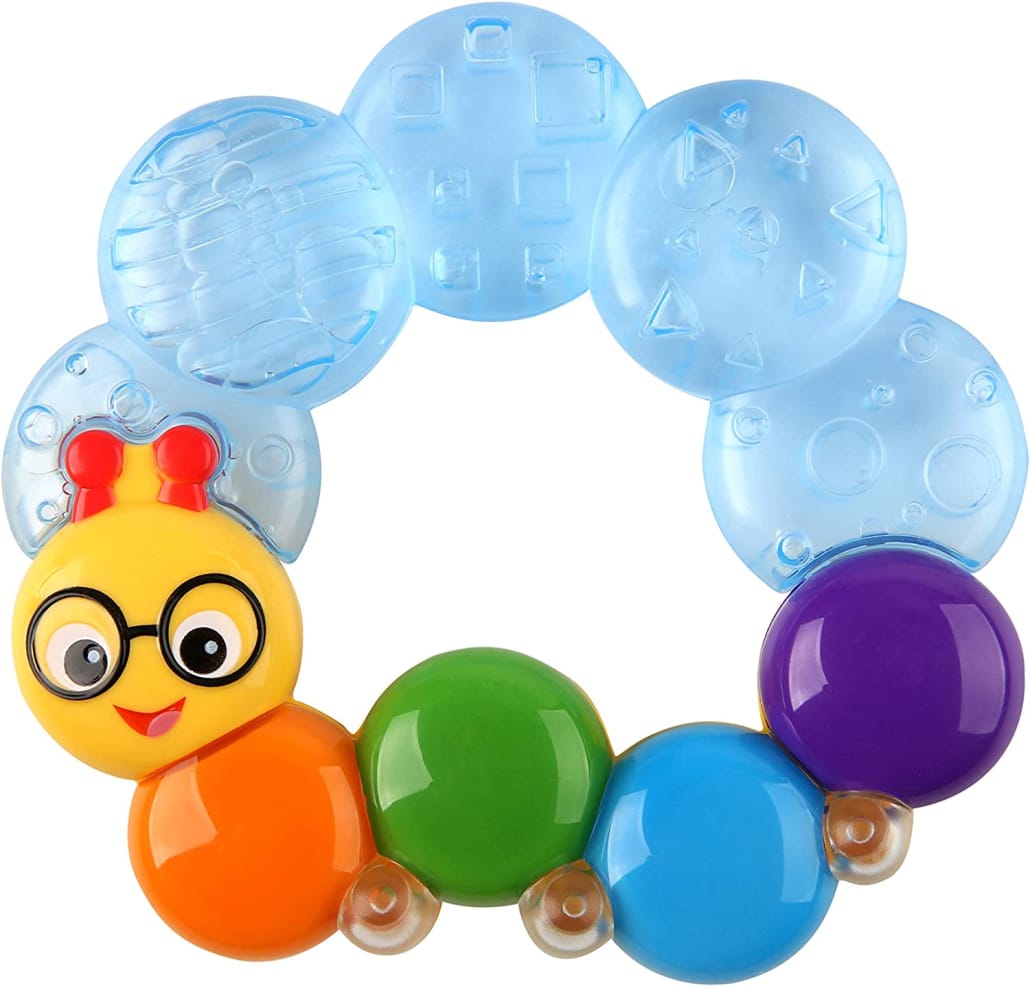 The Baby Einstein Teether-pillar Rattle and Chill Teething Aid Toy is an ideal companion for babies on an airplane. Its water-filled teether can be chilled in the refrigerator, offering soothing relief to baby's sore gums during the flight.
The colorful Baby Einstein caterpillar character is designed with little hands in mind, making it easy for babies to hold and explore. Whether at home or on the go, this teething aid toy provides a comforting and entertaining solution for babies during their journey in the air.
https://www.amazon.co.uk/Baby-Einstein-Teether-Pillar-Rattle-Toy/dp/B01CVDU1C0/ref=sr_1_5?crid=1DOMP4B1IUQAC&keywords=baby+teething+toy&qid=1685612327&sprefix=baby+teething+toy%2Caps%2C102&sr=8-5
My First Baby Multi Textured Sensory Soft Balls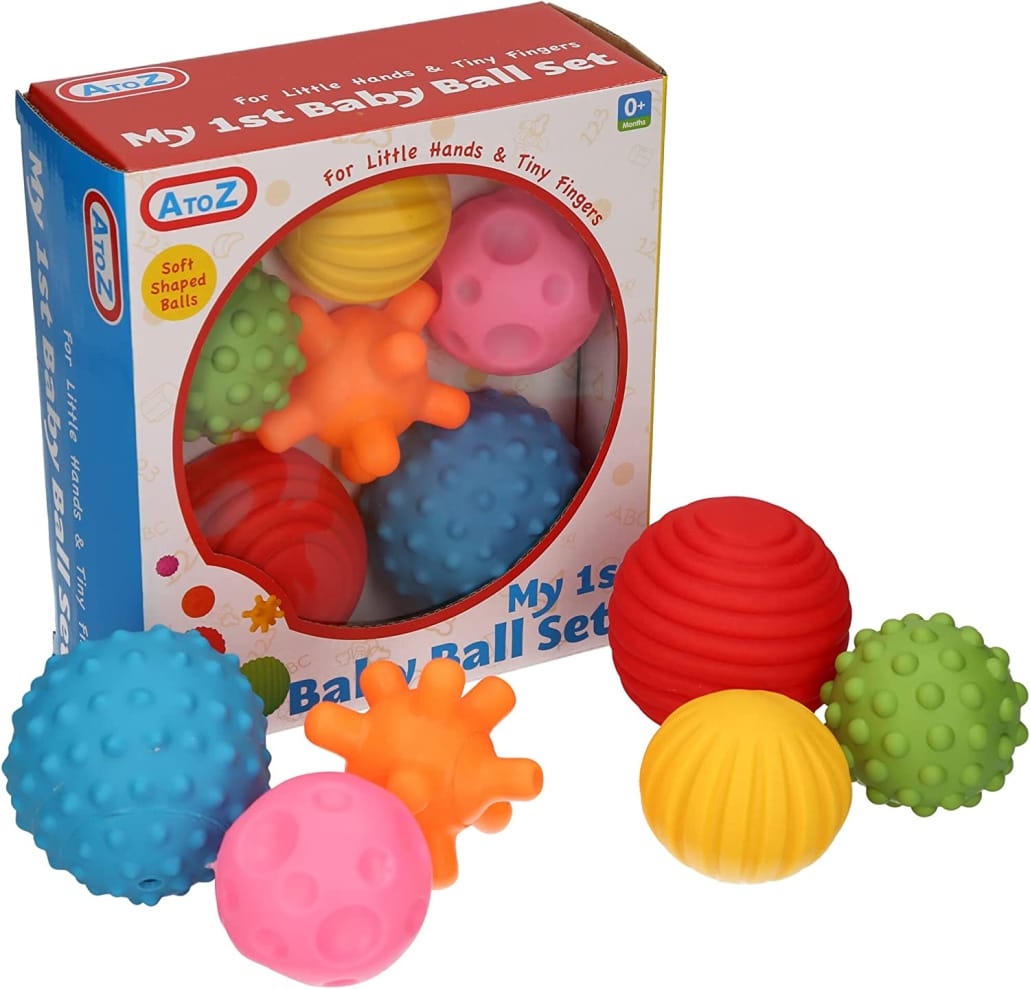 The 6 Different Texture Balls are a fantastic choice for babies on an airplane, offering a range of benefits to enhance their sensory development.
With each ball featuring a unique texture, babies can engage in tactile exploration, these sensory toys are great at stimulating their sense of touch and providing a gentle squeaking sound when squeezed.
The lightweight design makes them easy for little hands to hold, promoting fine motor skills and hand-eye coordination.
These balls also contribute to the baby's spatial perception, hearing ability, color and shape recognition, and hands-on innovation ability, fostering their cognitive development. With the convenient gift box included, storing and transporting the balls is a breeze, making them perfect for travel.
Suitable from birth and upwards, these 6 Baby Balls are a versatile and engaging toy for babies during their airplane journey.
https://www.amazon.co.uk/61017-First-Textured-Sensory-Colour/dp/B07CPX7NHH/ref=sr_1_6?crid=2YSKFT7N344QK&keywords=baby%2Bsquishy%2Bballs&qid=1685612873&sprefix=baby%2Bsquishy%2Bballs%2Caps%2C94&sr=8-6&th=1
Vanmor Suction Cup Spinner Toys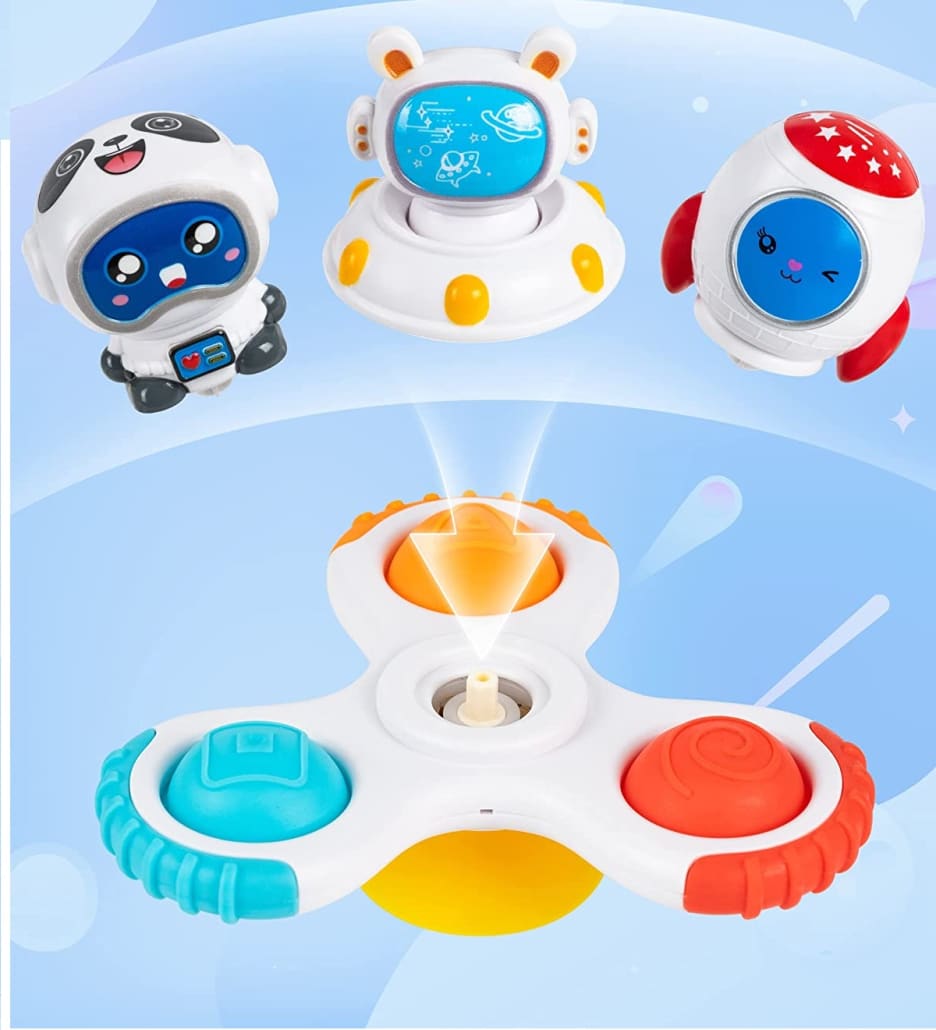 The Suction Cup Spinning Toys are a perfect choice for travel with young toddlers and babies. Attach them to the airplane window and watch them spin, providing entertainment and stimulating imagination. These toys also serve as teething toys and rattles, aiding sensory development and fine motor skills. They offer exercise and mental stimulation when rotated, making them an ideal travel companion for little ones on the go.
https://www.amazon.co.uk/Vanmor-Suction-Spinning-Toddlers-Birthday/dp/B0BPB41PCS/ref=sr_1_14_sspa?crid=N17XV4CKASWZ&keywords=baby+suction+cup+spinner+toys&qid=1685613250&sprefix=baby+suction+cup+spinner+toys%2Caps%2C161&sr=8-14-spons&sp_csd=d2lkZ2V0TmFtZT1zcF9tdGY&psc=1
BEST TODDLER TRAVEL TOYS 2023
In this section, we'll explore the very best toddler travel toys available in 2023, carefully curated to capture the attention and curiosity of young travelers.
From interactive gadgets to educational games and portable playsets, we've handpicked a selection that combines entertainment and enrichment for children on the go.
My First Coloring Book
Tailored exclusively for younger children between the ages of 1 and 3, this delightful activity book offers a multitude of benefits during air travel. Allow your little one to unleash their imagination, enjoy themselves, and acquire essential skills such as letter and number recognition, shape and color identification, and the discovery of everyday objects and animals.
https://www.amazon.co.uk/dp/B09MYVSHPP/ref=as_sl_pc_as_ss_li_til?tag=mybu2ba-21&linkCode=w00&linkId=722183ec5ff625cacfcaf0b143195bd8&creativeASIN=B09MYVSHPP
Maryan Push Pop Bubble Fidget Toy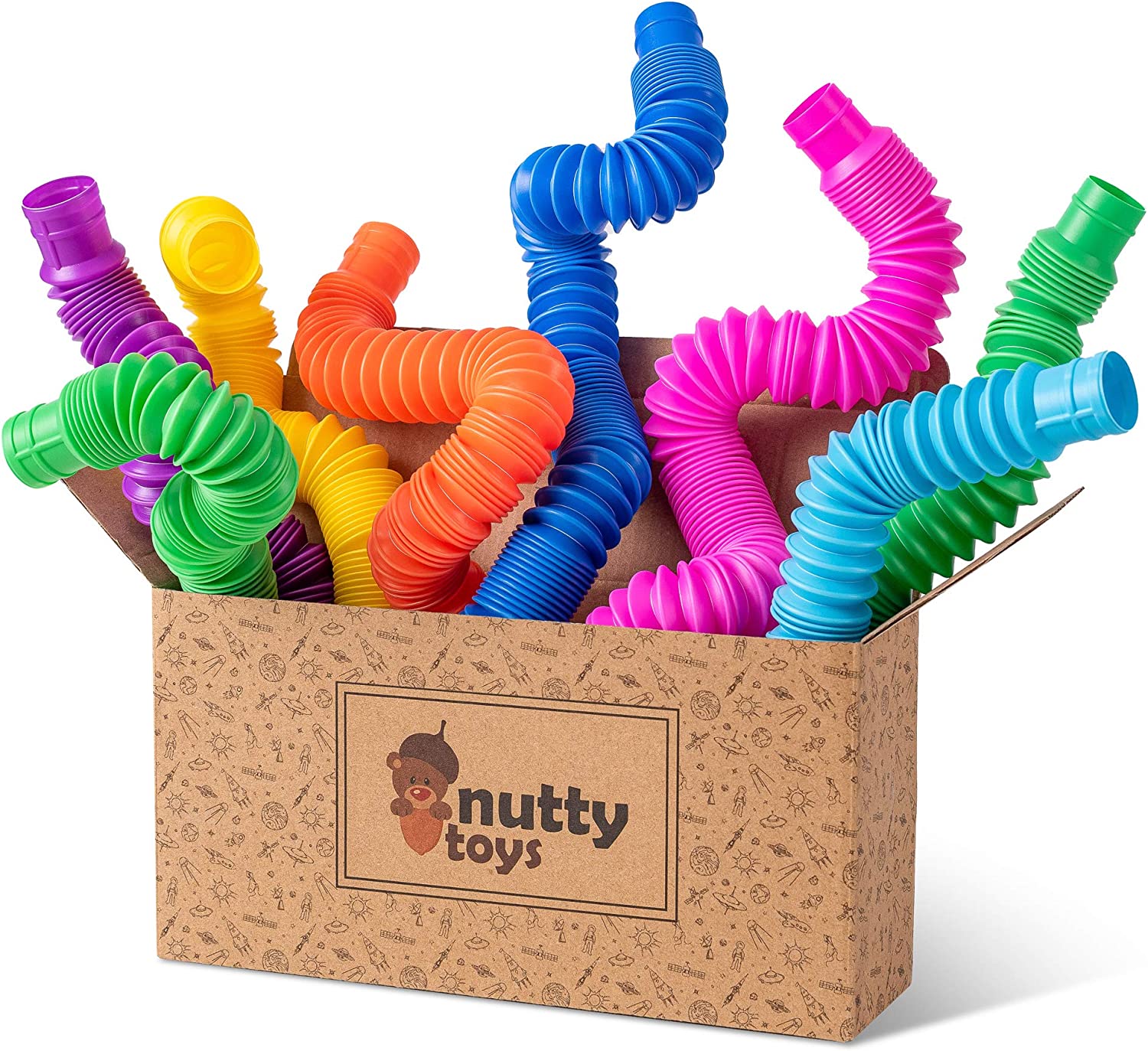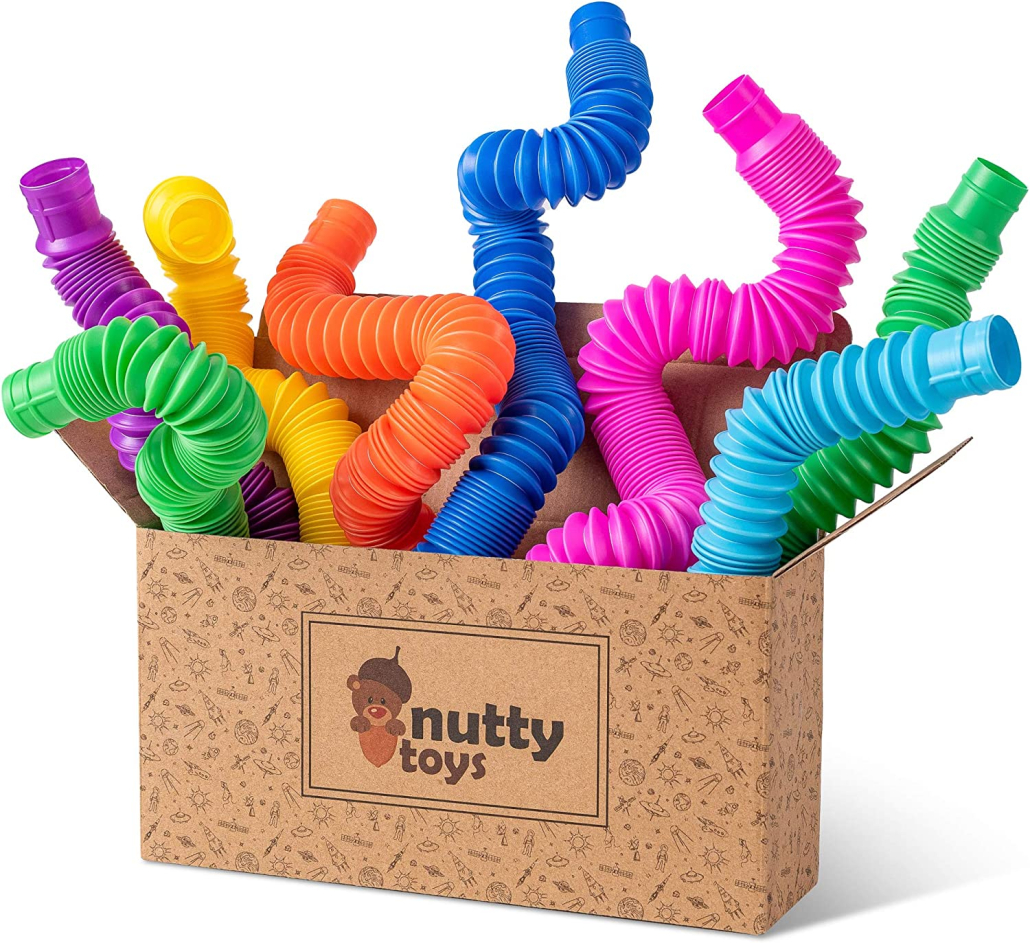 These fantastic tubes are highly beneficial for fostering fine motor skills and facilitating learning in toddlers. Available in a delightful array of vibrant colors, these tubes offer endless possibilities for imaginative play, as they can be connected and disconnected in countless creative ways. Your child's imagination will soar as they construct all sorts of marvelous creations with these versatile tubes.
The texture of the tubes adds to the sensory experience, providing a pleasant tactile sensation that can be particularly soothing for children who enjoy tactile stimulation. Additionally, the tubes produce a satisfying popping sound when compressed and released, creating an enjoyable auditory experience for children.
https://www.amazon.co.uk/dp/B08GWPY8XP?th=1&ref_=as_li_ss_tl&language=en_US&linkCode=gs2&linkId=2636dcbc3f4eeddf85a2e2505d1d911a&tag=flwiaba-21
Toddler Busy Board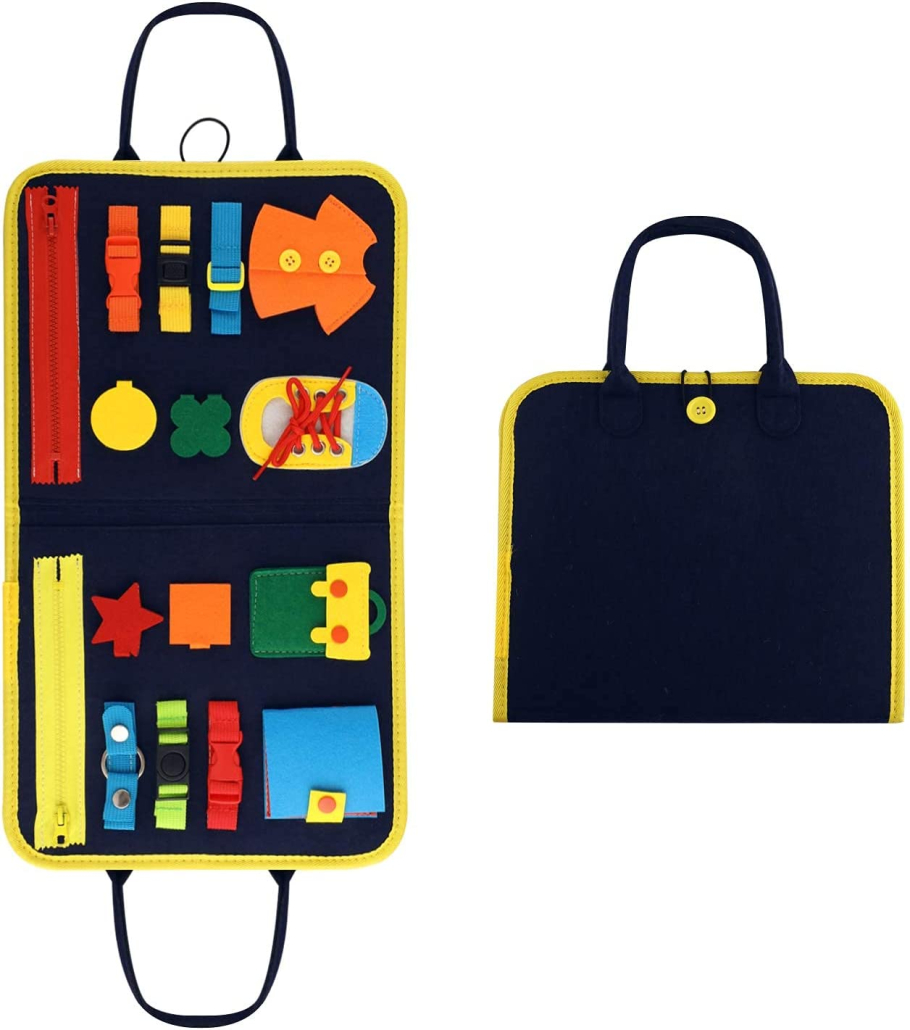 Make your child's airplane journey a captivating and educational experience with this vibrant and engaging busy board.
Designed to promote essential dressing skills, it features a variety of colorful elements such as buckles, shoe laces, snap pockets, zippers, and braids.
The stimulating red, yellow, and blue color scheme captures your child's curiosity, making learning an exciting adventure.
With the board's interactive features, your child's cognitive, motor, and manipulative abilities are stimulated, while their finger flexibility is exercised.
This travel-friendly toy offers a fun and challenging activity that keeps your child engaged throughout the flight, fostering brain development and enhancing fine motor skills.
Whether solving puzzles or enjoying repetitive play, the busy board is the perfect companion for airplane travel, providing both entertainment and educational value.
https://www.amazon.co.uk/dp/B08LL6CX7N?crid=UYU1XNNSHYN&keywords=busy+board+bag&sprefix=busy+board+bag,aps,271&ref_=as_li_ss_tl&language=en_US&sr=8-6&linkCode=gs4&linkId=c537174492ed5d0f5fd511c934f3add0&tag=flwiaba-21
Toddler Busy Book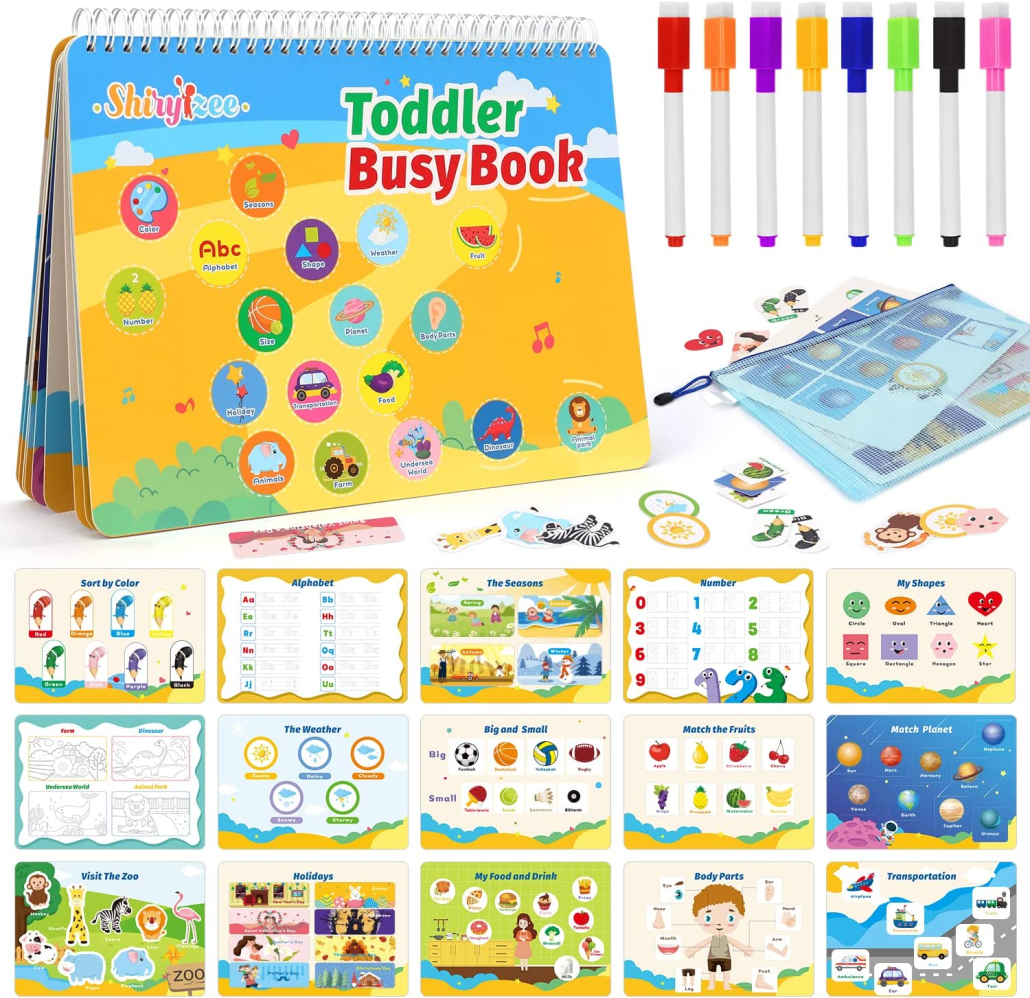 The portable and interactive busy book is the ideal travel toy for airplanes. With 15 themes and 8 bright colored pens, it offers endless educational fun and creative play.
It promotes basic life skills, fine motor development, problem-solving, and cognitive abilities.
Made from durable and safe materials, it keeps children engaged while on the go, making it a perfect gift for boys and girls.
https://www.amazon.co.uk/Toddlers-Montessori-Educational-Activity-Preschool/dp/B09VB75KJK/ref=sr_1_8?crid=ZKSBMY50FJXC&keywords=toddler+activity+book&qid=1684942667&sprefix=toddler+activity+book%2Caps%2C82&sr=8-8
Green Toys Airplane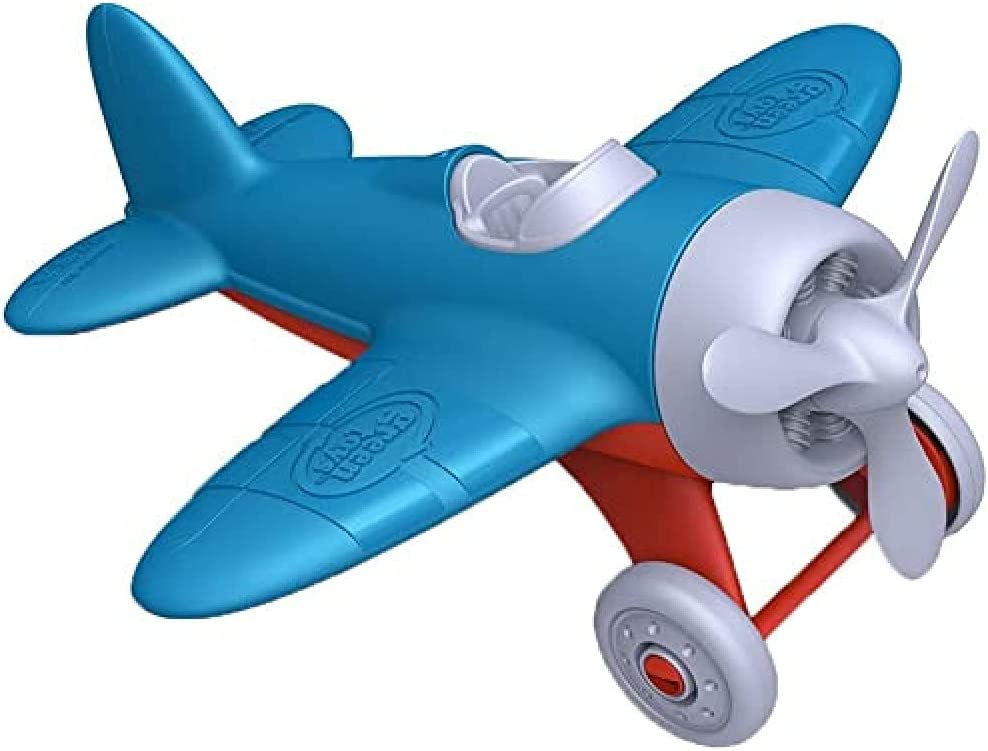 What better way to get your little one excited for their trip on an airplane, than to get them their own little aeroplane?
Crafted in the USA using 100% recycled plastic, this toy is not only eco-friendly but also safe and durable for both indoor and outdoor play.
With its emphasis on creative and imaginative play, the Green Toy Airplane stimulates your child's mind, encouraging them to embark on exciting travel adventures. You can rest easy knowing that this toy is free from harmful substances such as BPA, phthalates, PVC, and external paints or coatings. Plus, cleaning up after playtime is a breeze as it is dishwasher-safe.
The Green Toys airplane is a great choice of companion for your little one's journey.
https://www.amazon.co.uk/Green-Toys-AIRB-1027-Airplane-Blue/dp/B008LQXR9Q/ref=sr_1_24_sspa?crid=UF78SJEHKKVV&keywords=airplane%2Btoy&qid=1685610904&sprefix=airplane%2Btoy%2Caps%2C82&sr=8-24-spons&sp_csd=d2lkZ2V0TmFtZT1zcF9tdGY&th=1
Kindle Fire 8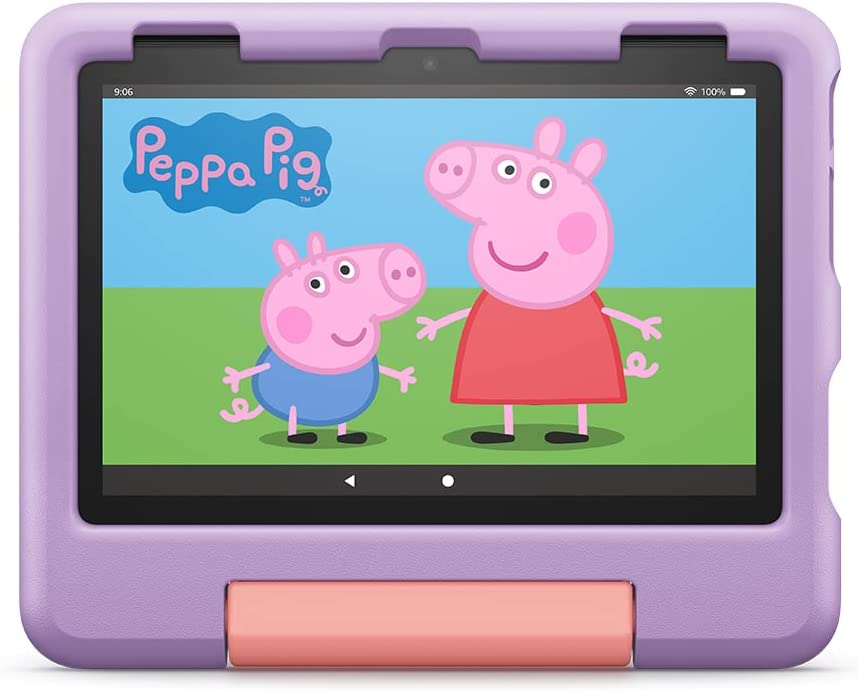 The Kindle Fire 8 is an excellent option for toddlers on an airplane.
With its durable Kid-Proof Case and built-in stand, it can withstand the rigors of travel while providing a hands-free viewing experience. The 1-year subscription to age-appropriate Amazon Kids+ content ensures a wide range of engaging and educational material.
Plus, the 2-year worry-free guarantee offers peace of mind for parents. With the Kindle Fire 8, toddlers can enjoy a safe and entertaining journey in the air.
For ages groups between 3 and 7 years, a Kindle is a great choice for older toddlers.
https://www.amazon.co.uk/fire-hd-8-kids/dp/B09BG5DF7Q/ref=sr_1_1?crid=EULJC9AWZR8L&keywords=kindle+tablet+for+3+year+old&qid=1685611688&sprefix=kindle+tablet+for+3+year+old%2Caps%2C87&sr=8-1
Wrapping Up
That's a wrap! We hope that this article helped you to find the perfect travel companion for your baby and toddler!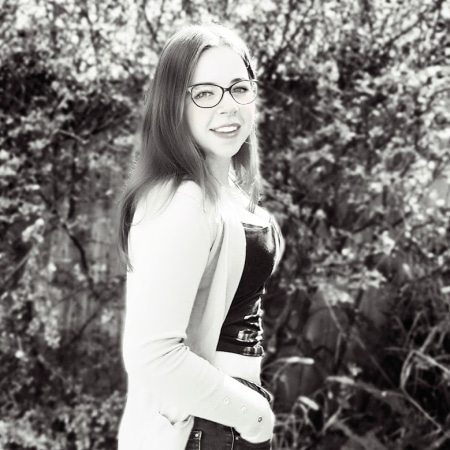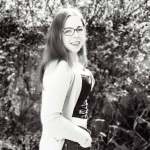 Louise McCamily serves as the Digital Marketing and Administrative Assistant at MyBump2Baby, where she has contributed to the creation and editing of more than 400 articles. She holds a prestigious Surfer SEO certification and a Foundation Degree in Software Engineering with distinction. Louise is passionate about delivering outstanding service to MyBump2Baby's expanding community of families.
Reach out to her at [email protected] for inquiries.
https://www.mybump2baby.com/wp-content/uploads/2023/06/travel-toys-for-toddlers.png
630
1200
Louise McCamily - Digital Marketing & Admin | Surfer SEO Certified
https://www.mybump2baby.com/wp-content/uploads/2016/10/Logo-MyBump2Baby_transparent-bg-1-1.png
Louise McCamily - Digital Marketing & Admin | Surfer SEO Certified
2023-06-01 12:08:53
2023-06-01 12:10:34
Travel Toys for Toddlers & Babies - 2023