If you have found your way to this blog post, I have no doubt that you have been frantically searching the internet for one bit or reassurance, one ounce of positivity, one simple line that states 7 words you are desperate to see "flying long-haul with a toddler is easy" – Trust me, I know how you feel because I have been there, I too have been the victim of "turquoise sea, white sand and blue sky goggles" and I too have booked a long-haul holiday without even thinking about how I will survive a long-haul flight with a toddler until afterwards. Below I have decided to share my top 10 tips on surviving a long-haul flight with a toddler.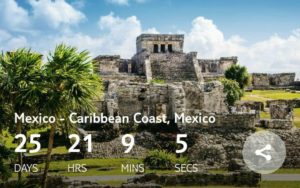 Long-haul flight with toddlers shouldn't be a worry

Counting down the days to your holiday is so exciting but if your anything like me… the closer your long-haul dream holiday gets the more you worry.
With just 1 month to go, there I was at 2am with steam coming off my fingers, paired with massive heart palpitations, breathing heavily as I frantically searched the web for just one positive story about surviving a long haul flight with a toddler but I couldn't find one – I couldn't believe it!! I couldn't find one positive story!!!!!
I WILL SURVIVE A LONG-HAUL FLIGHT WITH A TODDLER
I read dozens of blogs and parenting advice from paying for an extra seat (if your child is under 2) to drugging your child – I wasn't prepared to do either, so I decided that enough was enough. I WILL survive a long-haul flight with a toddler and I WILL help other parents by writing an article called "Tips on Surviving a long haul flight with a toddler".
So here I am… I DID survive and the great news is that DUM DUM DUM it really wasn't as bad as I thought it would be, so take a deep breath, grab a pen and follow my 10 simple tips ….
1. Speak to your Airline Provider
I have read so many articles that say "pick a night flight" yeah that's great advice but unfortunately picking a night flight is not always possible when travelling long haul. Something you can control however, is your seating plan. Make sure you contact the airline directly, ask for seats together and don't forget the extra legroom – it was a great help for me. Make sure you pick a window seat too so that you little one isn't tempted to escape in to the aisle every 2 seconds.
2. Book the Airport Lounge
My logic with the airport lounge benefits both parents and your toddler. Why not start your holiday in style by booking in to one of the airport lounges? I am sure you will agree that airport food and drinks are never cheap, booking the airport lounge means that your little one can stretch their legs before the long flight without fear of them disappearing into crowds of people in the airport. Booking an Airport lounge also means that you and your family can eat as much as you want, stick some snacks in your bag and you can have a good few drinks to calm your nerves before the big flight.
3. Don't forget the "Fun Bag"
I spent a good few weeks before the holiday filling a little backpack with some new cheap little toys, books, sticker books, colouring books and window clingers. I wrapped each gift up separately in wrapping paper and I bought enough surprises so that each hour my little one could open something new.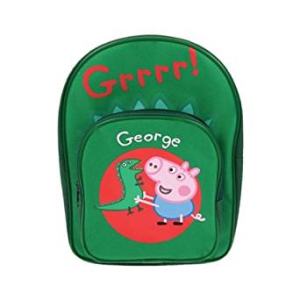 4. Load up the tablet/IPad
Perhaps you have certain rules in regards to the tablet or iPad at home? When it comes to your long haul flight forget the rules. If you want to make this flight as peaceful as possible, load up that IPad with everything you can think of and charge the crap out of it… don't forget some headphones for your little one.
5. Sweet treats
My son loves chocolate treats. I made sure I packed enough to feed an army. I bought individually wrapped chocolate (chocolate penny's) which kept the melted chocolate mess at bay and meant we also had enough left for the way home.
6. Meals for your Toddler
If your toddler is under 2 remember that your little one won't get a meal on the plane. Make sure you pack plenty of food. I made some pre-made sandwiches and put pasta in pot for him. I packed lots of crisps, packs of raisins, bananas and apples. Remember that none liquid food is allowed on planes so no need to spend a fortune in the airport.
7. Nappy bag set
Part of the joy of parenthood is the surprise poo at the most awkward times. Yes… ideally your toddler would do a huge poop at the airport before the flight but unfortunately we can't control their toilet habits, to make things a tad easier I created nappy bags sets. So grab a nappy, a good handful of wipes and put them in the nappy bag. I put 7 in my handbag by my feet so I was ready to haul ass to the toilets. Don't forget antibacterial gel for your handbag!
8. Change of clothes for the other side
Ever sat with a toddler on your knee for 10 hours straight? Let me warn you … there will be sticky fingers, there will be snot, there will be spillages and there may even be vomit. Last time we went on holiday my son spilt milk all over my trousers – it was not a pretty site. Make sure you pack spare clothes for everyone in your party.
9. PJ's
Make sure your little one is comfortable and calm on the flight by dressing them in their pyjamas. It may trick them in to sleeping a couple of extra hours.
10. Taxi
Book a taxi for the other side, you will be shattered and don't want the hassle of waiting for people on a transfer. I am pretty sure by the end of the flight you will just want to get settled in at your luxurious hotel and have a well-deserved glass of wine or triple vodka.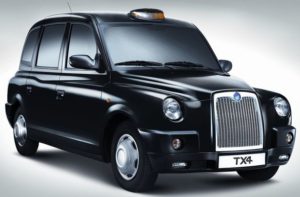 REMEMBER: During long-haul flights people often are watching films, listening to music etc. Planes are loud and it is likely they won't hear your little one going nuts…. remain calm, don't make eye contact with anyone and drink plenty of prosecco!!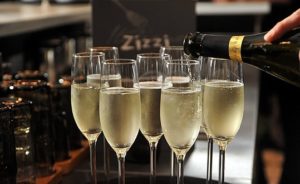 Enjoy your holiday
Love

https://www.mybump2baby.com/wp-content/uploads/2018/02/Surviving-a-Long-haul-flight-with-a-Toddler.jpg
608
1048
danny
https://www.mybump2baby.com/wp-content/uploads/2016/10/Logo-MyBump2Baby_transparent-bg-1-1.png
danny
2022-06-06 22:49:11
2022-06-30 07:47:33
Flying with a Toddler