Visit Santa Online
Visit Santa Online!
Many children are worried that a Covid Christmas means they might miss their opportunity to meet Santa and make sure they are on the nice list! Lots of children are asking if Father Christmas will have to self-isolate? Is he allowed to travel? Does he have to socially distance himself from Rudolph?
These are all important questions that children want to know. Santa may be miles away in the North Pole but don't forget he has magical powers and always has a trick or two up his sleeve! Along with his elves, Mrs Claus and their trusty reindeer, for 2020, Santa Claus has set up his own virtual Grotto so no one misses out this year!
It is the only police backed Virtual Grotto which takes place on a secure platform which is fully GDPR compliant.
A Virtual Grotto Experience
Upon entering the Your Virtual Santa Grotto, children and their families will be greeted by one of Santa's helpers. Maybe it will be a cheeky Elf or even Mrs Claus, Santa's beloved wife. An introduction to Santa will delight children of all ages as they find out who is on the naughty or nice list and tell Santa what they hope for this Christmas.
As an extra thrill, children will be able to see Santa's trusty Rudolph and friends via Reindeer Cam as the reindeer have a much-needed rest before it is time to start delivering presents across the world.
Share the Moment with Family & Friends
YourVirtualSanta has capacity for ten users to join and enjoy the heart-warming moment their child meets Santa so Nan and Grandad and Aunts and Uncles can come along too. Your child will be able to chat to Santa, Mrs Claus and the Elves, with a Reindeer Cam on to keep an eye on Rudolph and his friends!
Santa will talk with your child for at least 10 minutes, with you and invited family members on the call. With information you provide, Santa will personalise the call and talk to your child about their Christmas list and the things they like.
Following your Santa Encounter, you will receive the HD recording of your session for your child to re-watch whenever they want. And all of this takes place on their own safe and secure video platform, prioritising safeguarding.
If you have more than one child to meet Santa, you can book consecutive time slots via the YourVirtualSanta website.
A portion of all bookings will support Demelza Hospice Care for Children and Cancer Research.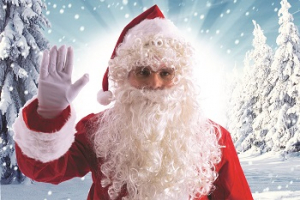 Who is Behind Your Virtual Santa?
Just Kids Parties, who have extensive experience in creating and organising Christmas events for over a decade and Child Safe VPN Ltd, a highly reputable child safety and internet security platform are the businesses behind Your Virtual Santa.
There are going to be many virtual Santa experiences this year, with security being a major concern for many. YourVirtualSanta is different in 2 big ways – first, the entire approach puts safeguarding above all else. Santa, Mrs Claus and the elves all carry Enhanced DBS checks and undergo safeguarding and online safety training. Using their own video system, VirtualSafePlace, they retain control over all aspects of safety, and comply fully with GDPR. This leads into the second thing that makes them unique – they are backed by the Police Digital Security Centre.
What Other Options are there?
As an alternative, your child can receive a pre-recorded personal video message from Santa himself. Recorded in the comfort of Santa's home, the pre-recorded videos will be personalised to your child, with Santa talking about their Christmas list and the things they like.
Once booked via the YourVirtualSanta website, you will receive a HD-quality video message within 7 days, which your child can watch as many times as they like! Videos may include additional appearances from Mrs Claus, one of our many elves, and even Rudolph and his friends!
Internet Safety is Paramount
At YourVirtualSanta, the focus is very much on child safety. As such, they provide you with information and questions you can ask to make sure the company you book with is legitimate and safe for your family. While many virtual Santa experiences are just companies trying to find a new revenue stream during this difficult time, there are unfortunately those that are set up for things like data capture.
With so many businesses going online this year, caring for online security is paramount, so with YourVirtualSanta you can be assured that all security measures are in effect and you can focus on creating wonderful Christmas memories with your loved ones.
At YourVirtualSanta, a Tech Elf is always on standby for any issues, should they arise.
Book Your Experience
In a year where many children can't visit Father Christmas' grotto in real life, or parents would prefer not to due to the current health concerns, a virtual grotto experience is a way to bring the magic of Christmas and Santa into your own home.
To find out more or to book a Your Virtual Santa experience then visit the website by clicking here.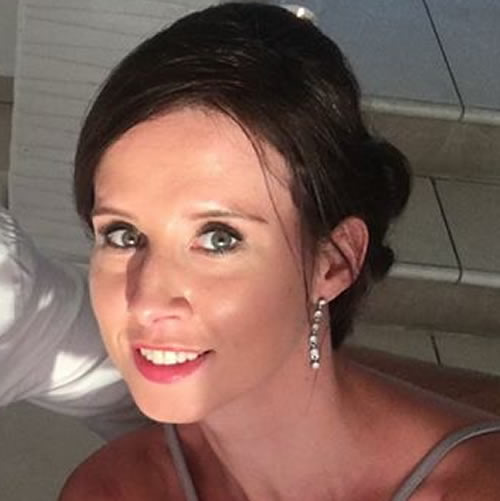 Tracey is a mum of 1 & passionate about supporting small businesses and growing families in North Kent & Bexley and throughout the UK.
https://www.mybump2baby.com/wp-content/uploads/2020/12/Visit-Santa-Online-1.png
630
1200
Tracey Isom
https://www.mybump2baby.com/wp-content/uploads/2016/10/Logo-MyBump2Baby_transparent-bg-1-1.png
Tracey Isom
2020-12-07 17:31:24
2020-12-08 10:53:59
Visit Santa Online