Why Your Child Should Learn to Swim – The 6 Benefits
Everyone knows that learning to swim is an important skill to have for life.
Parents might book swimming lessons because they want their child to be safe in the water or, if it's when they are very tiny, for something fun to do whilst on maternity leave.
But carrying on with those swim lessons and actually learning to swim is made much easier and more fun if both parent and child enjoy their lessons..
How Can We Teach Our Children to Love the Water?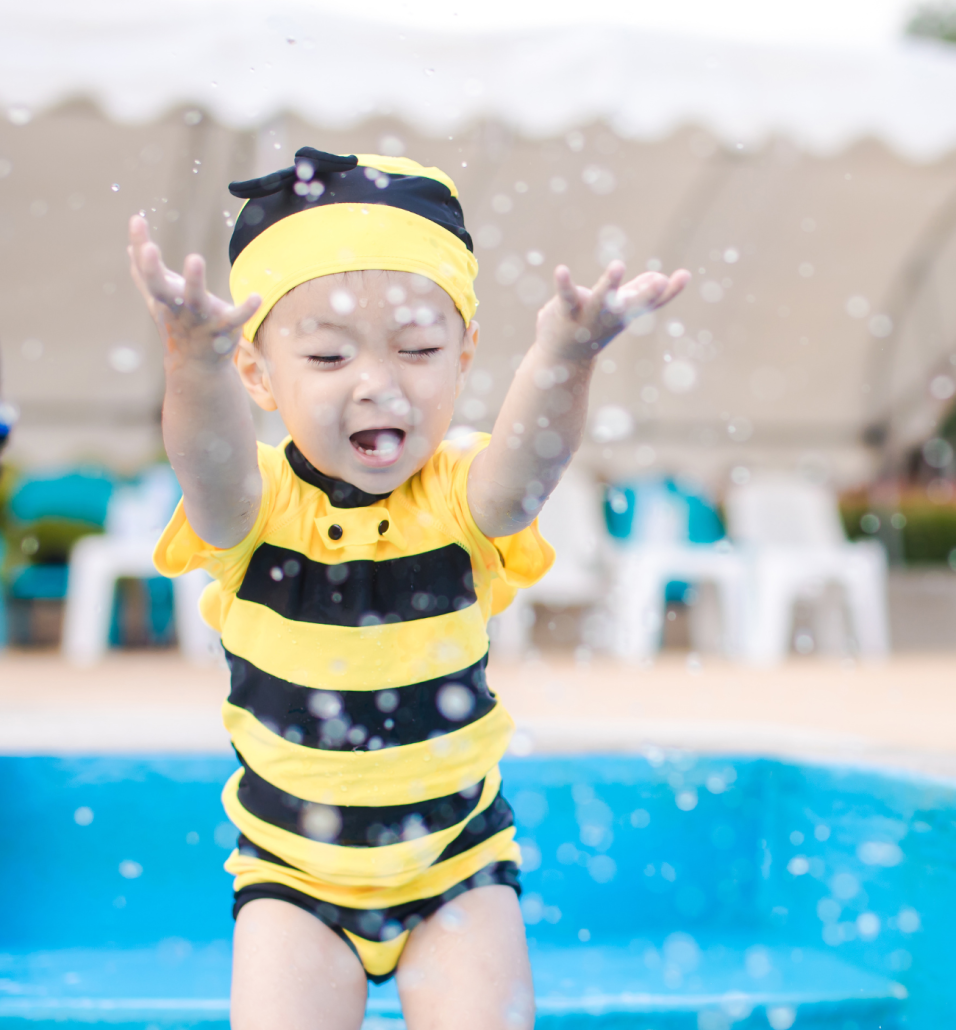 In order to form a lifelong love of the water and swimming, it starts with a great teacher!
Someone who can inspire you, who you can trust and who will guide you on how to enjoy the water, be safe and coach you into how to do all of these things in a safe way.
This love of the water can mean very different things to different people. It may mean children go on to swim for a club, or represent a county in some form of competition, or it simply may mean they can enjoy the paddling pool in the garden or years of fantastic swimming pool and beach holidays where you know they will be safe.
Whatever the outcome of your child learning to swim – Starting from a place of simply enjoying the water is key.
The Benefits of Starting Swimming Lessons Early
Starting children off in water safety and confidence lessons from a young age has so many benefits. The earlier a baby is when they begin their swimming lessons, the sooner they will begin to develop valuable skills. You can read the benefits of swimming early below:
1) Aids in Emotional and Cognitive Development
Baby swimming can help children with their emotional and cognitive development. It increases their appetite and helps them sleep.
2) Reduces the Risk of Drowning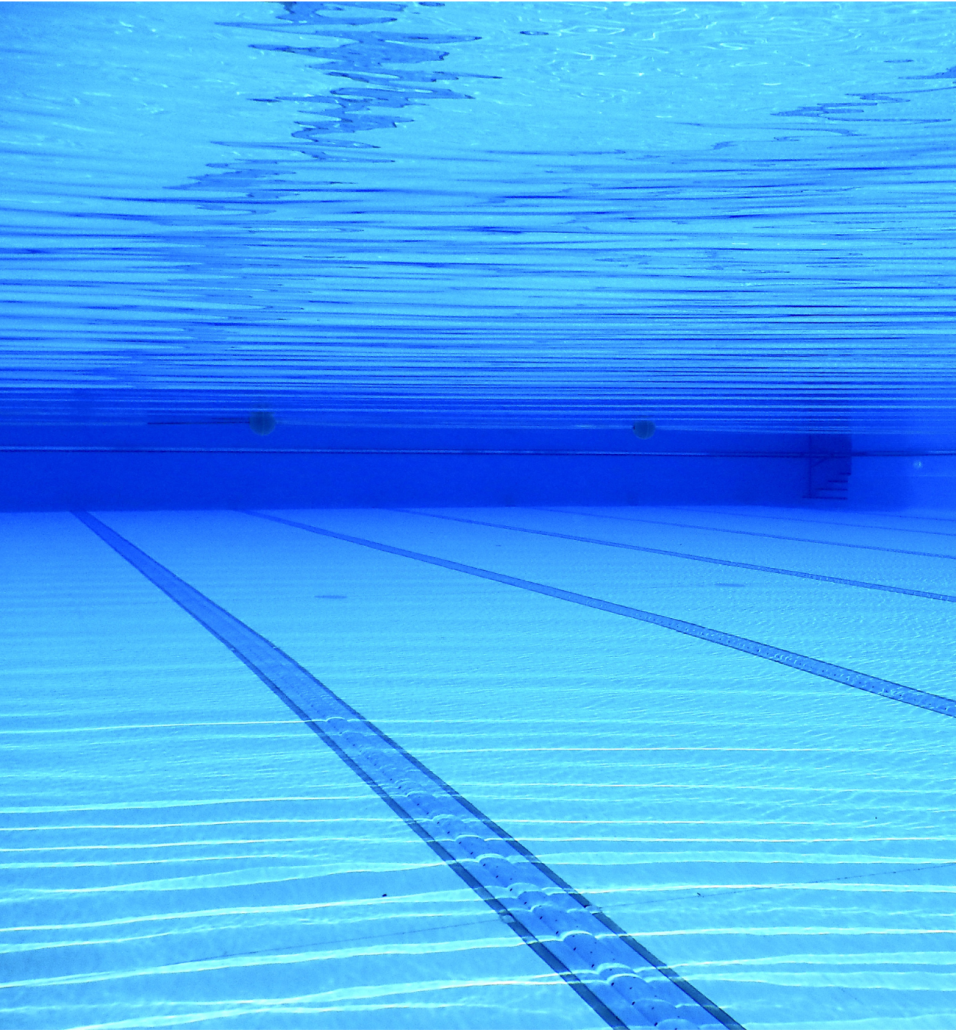 The National Safe Kids Campaign reports that drowning is, very sadly, is the second leading cause of accidental injury leading to death.
Studies have shown that swimming lessons in babies and children of all ages reduce that risk.
3) Improvement in Reading, Oral and Mathematical Skills
Studies have also shown that in early years, swimming children are also ahead in reading, oral expression & mathematical reading among the many benefits.
This is down to the physical activity helping the brain's neurons. All whilst of course teaching life-saving skills. A good swimming lesson will be structured to align with key developmental milestones.
4) Physical Development
Baby and Pre School classes are based around learning through play. It is well known that children develop many skills when doing this, swimming included!
Swimming strengthens their whole body and is fantastic in developing their heart and lungs as well as their legs, arm and neck muscles.
It can be a full body workout for them (and sometimes you!) Babies are born with a kicking reflex.
They lose this reflex around 6 months of age so take your baby swimming before then to be sure to see this reflex in action.
5) It's Great Bonding Time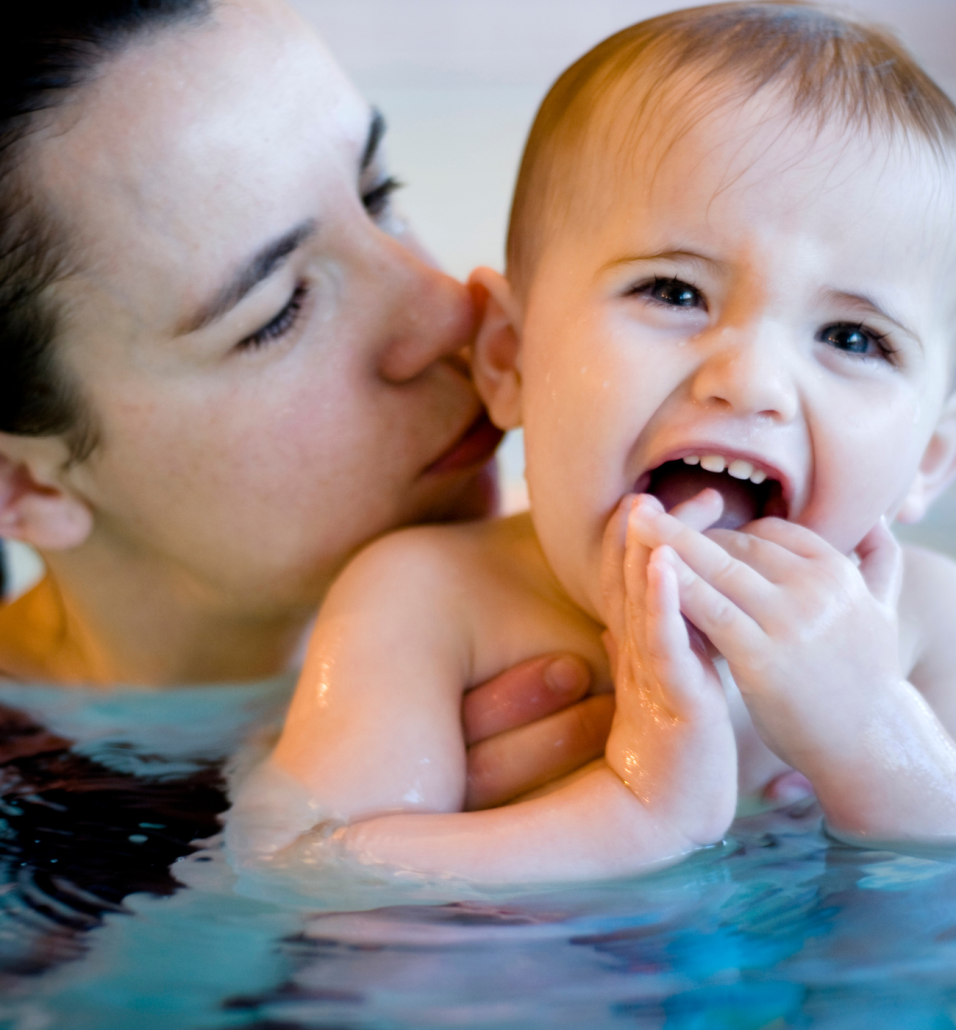 The pool is a place totally free of life's distractions, where you can focus solely on your baby. It's a magical and precious time to bond with your little one. You can expect lots of skin-on-skin contact, cuddling and splashing.
6) It Improves Confidence
As the children grow and move through the classes, into a class where they will get into the pool without you, they become more confident in the water and their self esteem will bloom! It is important to never force children to do something they do not wish to do.
The water's natural buoyancy makes it extremely enabling and when they have the confidence to use this buoyancy moving through the water becomes easier.
How Teachers Can Help to Make Your Child Love Swimming
Gone (we hope) are the days of scary swimming lessons, where you find grumpy teachers shouting at nervous children from the poolside.
For us at least – all of our staff simply love it, we love the process! The children go on to have such a sense of pride and we are rewarded knowing children have life-saving skills to take with them through their whole life. It is pretty hard to beat!
Creating a bond with the children you teach is key, so they know you are there for them, side by side, every step of the way. Getting to know the children, and forming trusting and fun relationships, is how to get the very best out of them!
When you achieve that first bubble, first jump in, first solo swim, or nail that tricky breaststroke, Teachers must show how proud they are of the children, often being as ecstatic as the parents!
It is so important to celebrate milestones in all ages and abilities. It really gives the little ones a sense of pride! Marking the small achievements as well as the big ones.
Contact Mini Swimming
At Mini Swimming, as professional swim teachers, we believe we can teach anybody to swim but ideally we want to adopt this love of the water as soon as possible. We want to give every child a chance to be able to swim and the sooner we can teach them to be safe in the water and how to enjoy it the better.
In each of our classes across all ages and levels we write schemes of work and lessons based on years of experience with your children in mind. We take a fun approach to learning no matter the age or experience.
We have classes for children aged baby – academy.
You can book to attend swim classes with Mini Swimming here: https://miniswimming.co.uk/book-online/
https://www.mybump2baby.com/wp-content/uploads/2022/12/why-your-child-should-learn-to-swim.png
630
1200
Kelly Boyle-Ames
https://www.mybump2baby.com/wp-content/uploads/2016/10/Logo-MyBump2Baby_transparent-bg-1-1.png
Kelly Boyle-Ames
2022-12-14 12:17:43
2023-05-10 10:56:10
Why Your Child Should Learn to Swim - The 6 Benefits