Being eco-friendly is at the top of everyone's agenda in the modern day and there are increasing ways to be an eco-friendly parent. I was delighted to review, Buggy bee who offer a way to save money and be environmentally friendly by renting baby equipment……
I know people say kids cost money but it's not until you become a parent that you realise just how much you actually spend! When I was pregnant, I went to all the baby shows and read all the baby magazines. All the fantastic, new products called out to me and my credit card took a battering. Poor hubby would roll his eyes each time I told him about an "amazing new product" which we just "had to have!"
The reality is that most of the stuff you buy you don't actually need! Then you end up either storing it for years, giving it away or selling it.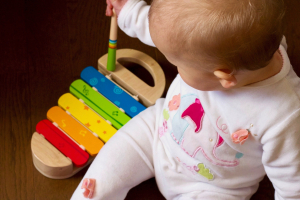 Buggy bee has an ingenius concept where using their website you can SELL, RENT, SWAP or GIVE AWAY your baby equipment to other members with the service being free to list your items.
There is no commitment or membership contracts required to use Buggy bee and it is dedicated to products for babies and children only.  In order to use it, you simply register and either list your items or search for what you need.
You can easily search for what you need from a huge list and there is the option to search by location so you can find items nearby. Other search options are by price, brand, colour or condition of the product from "new with tags" to "satisfactory".
This website is not only fantastic to ensure families save money and save waste but it is also a fantastic way to find baby equipment to use when you are on holiday. Simply search for the location you are heading to on your holiday and see what is nearby to rent.
We bought a brand new, expensive pram when our son was born which cost a fortune. In hindsight, you don't need the latest, most expensive pram. Babies grow out of them so quickly it doesn't matter if you use second hand so long as it is clean and in good condition.  Or, if you did buy the expensive brand, then get some extra use out of it and rent or sell it to another family who need one. It'll save you the storage space too!
How many of your kids have a million toys hidden away in boxes which they don't play with anymore? Instead of throwing them away, list them on Buggy bee and let another child get enjoyment out of them too! There is a huge selection of toy categories from ride on toys to tech toys. Children lose interest in toys quickly so renting them means an endless supply of new, exciting toys to play with.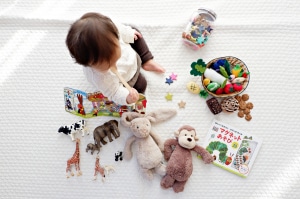 Search Buggy bee for toys which children grow out of quickly and you'll save yourself a load of cash! Get a second hand Jumperoo or bike for a fraction of the cost of a brand new one – give it a once over with some disinfectant and you're good to go!
Something I didn't think of when buying stuff was whether my baby would even like it! Babies are notoriously fussy over some things. For example, I spent a fortune on a SleepyHead yet my son hated it and wouldn't lie in it. It would have made so much more sense to rent it first and see if he liked it before buying one! The same with bedside cribs, some babies will love them and others will want there own larger space. Babies grow at alarming rates too so some babies outgrow their moses basket, bedside cribs or bouncers before they're a few months old. When you think about it, that is a LOT of waste and expense for parents.
Buggy bee has a huge amount of categories so pretty much anything you can think of is on the website. There is even a maternity section to browse. Maternity wear is so expensive brand new and only gets worn for a few months so it makes sense to reduce waste and reuse good quality items.
Buggy bee is a peer to peer rental company that links people who needs things with those that have them.
Earn extra money and make some room in your house!
Think about the environment and act green.
Easy to use, connect with the seller and check availability.
Make secure payments.
Arrange pick up or choose delivery.
Buggy bee is the new way of shopping for your baby.
To register with Buggy bee or see what is available now click
Review by Tracey Isom
https://www.mybump2baby.com/wp-content/uploads/2019/10/Buggy-Bee-how-to-save-money-and-be-environmentally-friendly-by-renting-baby-equipment-1.jpg
1536
2305
Tracey Isom
https://www.mybump2baby.com/wp-content/uploads/2016/10/Logo-MyBump2Baby_transparent-bg-1-1.png
Tracey Isom
2019-10-30 10:43:53
2019-10-31 12:39:20
Buggy Bee – how to save money and be environmentally friendly by renting baby equipment!