How to keep c-section incision dry when overweight
Maybe you're planning your c-section or maybe you didn't have time to research due to an emergency c-section. Either way, this blog is full of tips on how to keep a c-section incision dry when overweight.
This blog includes:
What is a caesarean section?
C-section healing when overweight
How to keep a c-section incision dry when overweight
C-section scar healing stages
Warning signs of a c-section infection
C-section recovery tips
What is a caesarean section?
A caesarean section is also known as 'c-section'. It is a surgical procedure used in childbirth when a vaginal birth is unsafe or the expecting mother requests it.
C-sections involve an incision being made across the lower abdomen. The incision is usually between 10 and 20cm long. The incision is normally made horizontally, but there are instances where it can be completed vertically.
If you're overweight and you've been elected for a c-section birth, you might be feeling anxious about how it'll work. During the operation, strong medical tape will be used to hold your excess fat out of the way. This allows the surgeon to get where they need to easily.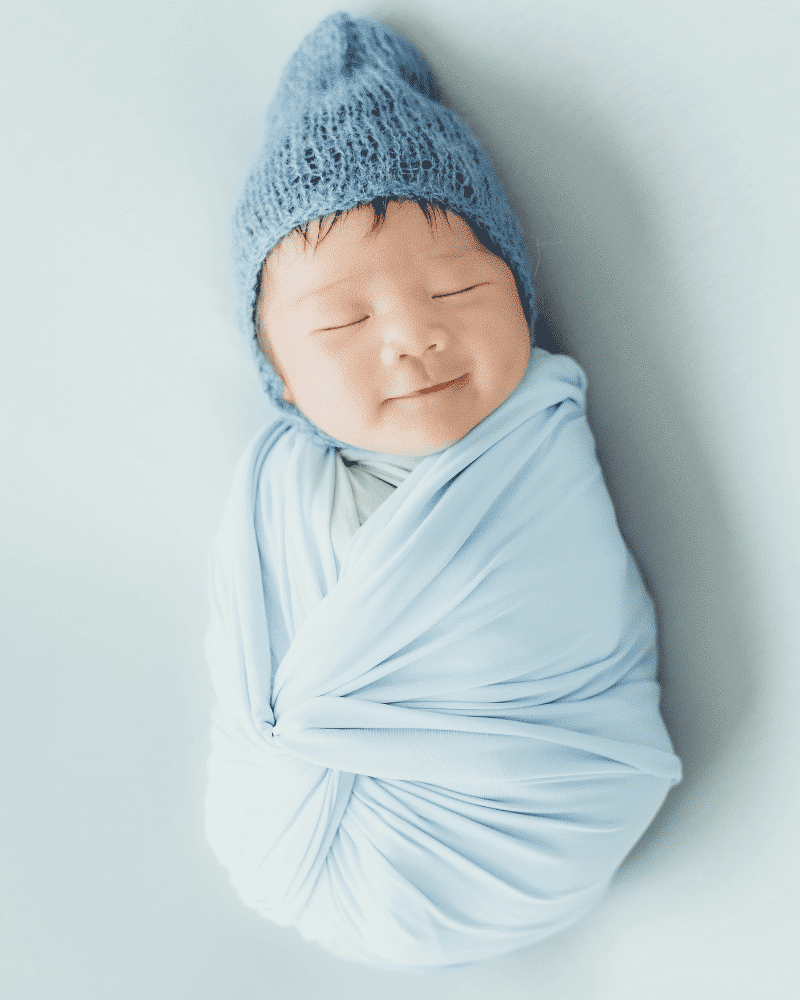 C-section healing when overweight
Dealing with the healing of a c-section incision site will be harder if you're carrying extra weight. Generally, for cuts to heal, they should be kept dry and air should be able to flow to them. With excess weight, this is usually harder as skin hangs over the wound.
For a while after giving birth, many women have no feeling in the scar. Over time, the feeling may come back. This is nothing to worry about and happens due to small nerves being damaged when the incision takes place.
You will want to make sure you're stocked up with sanitary pads in case you experience vaginal bleeding after birth. Some bleeding after giving birth is normal. It may be bright red in colour and can sometimes be clotted. If you are bleeding heavily you should speak to a professional about your experience to be on the safe side.
You should not experience bleeding from the caesarean cut, but you may notice watery, red liquid coming from it. This is usually nothing to worry about in small amounts and should stop within a few days. If this gets worse, it may be a sign of infection.
For women who are overweight, infections can be more likely to occur following a c-section. The risk of infection is higher due to a weaker immune system. The c-section incision is often deeper in obese women due to having to cut through more fatty tissue.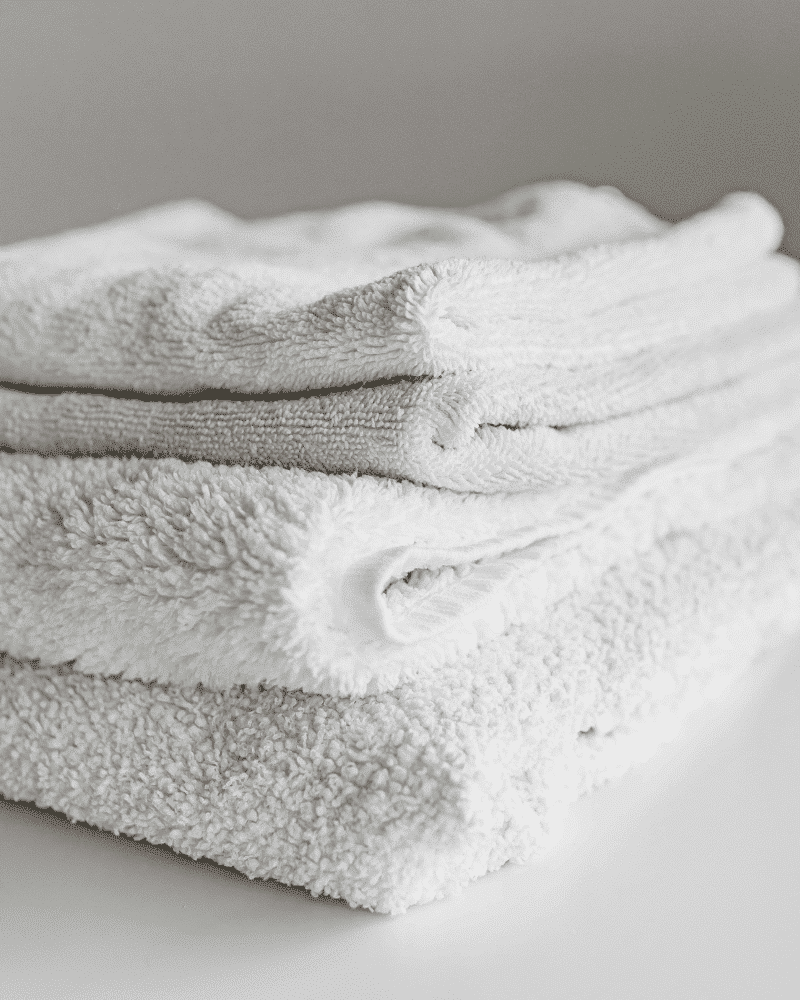 How to keep c-section incision dry when overweight
After having a c-section, you'll likely spend up to 4 days in hospital. This allows the medical professionals to monitor both you and your baby so that you're safe to go home. If both you and baby are doing well, you may be able to leave sooner.
Now it's time to head home with your little one, how exciting! You're probably trying to work out the best way to keep a c-section dry when overweight. Worry not, we've got some tips.
Gauze pads
One way that may help you to keep your c-section incision dry is through gauze pads. You can place these as a wound dressing over the incision to create a barrier between your skin and clothing. This may help to prevent infection from occurring.
Alternatively, a sanitary pad could be used. Sanitary pads should be stuck to your clothing to protect the wound.
Towels
Towels are a larger option for creating a barrier between you and your clothing. They are a good option for overweight mothers who find they are sweating a lot. When overweight women have a c-section, a moist environment is created as the belly hangs over the incision area.
Air dry
Air drying out your wound can be difficult with skin hanging over it. One way to make this easier is to lift the skin while someone dries it for you. This could be done gently using a towel or even with a hair dryer on a low and cool setting.
C-section scar healing stages
It usually takes between 6 and 8 weeks, but it can take longer for a c-section incision to be completely healed. However you should remember that you may not experience feeling in the area for a while afterwards. At around six weeks, you may be able to start activities such as driving again. Your GP will have to confirm this based on your recovery time.
Stage 1 – 'Inflammatory stage': This stage of the c-section healing process will last for a few days. It usually covers the time period whereby bleeding will stop, however bleeding can last longer. This stage involves the body having started a reaction to fight off any infections at the wound site. As the word 'inflammatory' suggests, the wound is likely to be swollen and pink in colour.
Stage 2 – 'Proliferative stage': This covers the first few weeks after the initial c-section healing stage. It involves the skin around the wound area healing, strengthening and tightening. At this stage, your c-section wound will change in appearance.
Stage 3: 'Remodelling stage': The remodelling stage of the c-section healing journey can last for up to 12 months. At this stage the c-section scar will begin to fade away and look more like how it will in the future.
Warning signs of a c-section infection
After having a c-section, it's likely that you will be in pain doing a few tasks. The main advice given to women is to relax and take things easy. This may include spending more time in bed, ensuring you get enough sleep and drinking plenty of water. The healing process is different for everyone so take your time, you will make a full recovery.
Pain, redness and swelling
Mild pain, redness, swelling and even a bit of leakage are not uncommon. However if you experience worsening pain, it could be an infection. Overweight women are more likely to experience a wound infection as it's harder to keep the incision dry.
Some vaginal bleeding is normal after giving birth. If you are worried about clots or heavier bleeding, contact your doctor immediately. They will be able to provide you with the best advice.
Monitoring the c-section wound
Before you leave the hospital, you'll be given more tips on how to avoid infection and what to look out for. You will also be told the importance of checking for wound complications. If your wound changes a lot then this could be a sign of infection.
If you are unable to see the wound yourself, have a partner, family member or friend check it. They will be able to give you reassurance or advise you.
Sometimes infection can occur before you've even left the hospital. If this happens, they will be able to treat you there accordingly. If it happens while you're at home, you'll have to seek help yourself.
The way in which you will be treated depends on the type of infection you have. Your doctor may have to complete some tests and wait for results to get to the bottom of it.
C-section scar smells
If you've noticed a bad smell and it doesn't appear to be a nappy, it could be coming from your wound. A strong smell coming from your c-section wound could be a sign of infection. It is important that you seek medical advice no matter how minor the issue is.
You should be regularly and carefully cleaning your wound, before drying it gently. This means it should really be unlikely to smell. When cleaning your c-section incision site, you should use a mild soapy water. If you are struggling to reach under the skin fold, have someone help you out.
The risk with infections is that they may get worse if left untreated. This could lead to a c-section incision opening up. If you notice a smell from your wound, it's best to get checked out.

C-section recovery tips
Rest
Resting is important after any labour method, but especially after major surgery. You'll probably have lots of people offering to help, maybe they're cooking for you or offering to clean. After a c-section it's very important that you try your best to relax and take care of yourself as your body heals. You should avoid strenuous physical activity.
Eat healthy and drink plenty of water
Eating a balanced diet will help you to stay healthy and will also benefit your baby if you are breastfeeding. When you're not moving around as much, your body changes. Drinking plenty of water may help to avoid constipation and keep you feeling hydrated and likely more energised.
Take a short walk daily
While recovering from your c-section, you should take things easy. Do not lift anything that is of heavier weight than your baby. In order to prevent other complications, such as blood clots, you should aim to go for a short walk every day. This will allow you to get fresh air and stay a little fitter.
Wear loose clothing
Wearing loose clothing after a c-section is important. This will give your wound a chance to heal and also reduce discomfort. If you are feeling uncomfortable and in pain, your doctor can prescribe you with pain medication.
Monitor the surgical site
If you notice any symptoms getting worse or you are in extreme pain, seek medical advice. It may not be a cause for concern but it could be a sign of a complication. If you're overweight it can be difficult to monitor your wound and scarring. If that's the case then you could ask your partner or a loved one to check on it for you.
Keeping your c-section incision area dry when overweight doesn't need to be a big worry. Use our tips and monitor yourself so that any infections are picked up fast.
Hey there, I'm Abigail! 
I recently graduated with a degree in Marketing. I'm currently a freelance blogger and Marketing Assistant. I love learning new things and hope that you find my blogs useful and informative.
See you in the next article!
https://www.mybump2baby.com/wp-content/uploads/2022/08/how-to-keep-c-section-incision-dry-when-overweight.png
260
750
Abigail Sproston
https://www.mybump2baby.com/wp-content/uploads/2016/10/Logo-MyBump2Baby_transparent-bg-1-1.png
Abigail Sproston
2022-08-23 15:28:17
2023-01-19 13:01:43
How to keep c-section incision dry when overweight