Can I Feel my Baby Moving at 11 Weeks Pregnant?
At 11 weeks pregnant, the end of the first trimester is just around the corner! During the second trimester, many mums regain their energy and start feeling much better
If you are here, you are most likely wondering: Can I feel my baby move at 11 weeks pregnant?
In this article:
Pregnancy Symptoms at 11 Weeks
Your Baby at 11 Weeks Pregnant
Staying Healthy During Pregnancy
Can You Feel Your Baby Move At 11 Weeks Pregnant?
At Home Doppler
Pregnancy Symptoms at 11 Weeks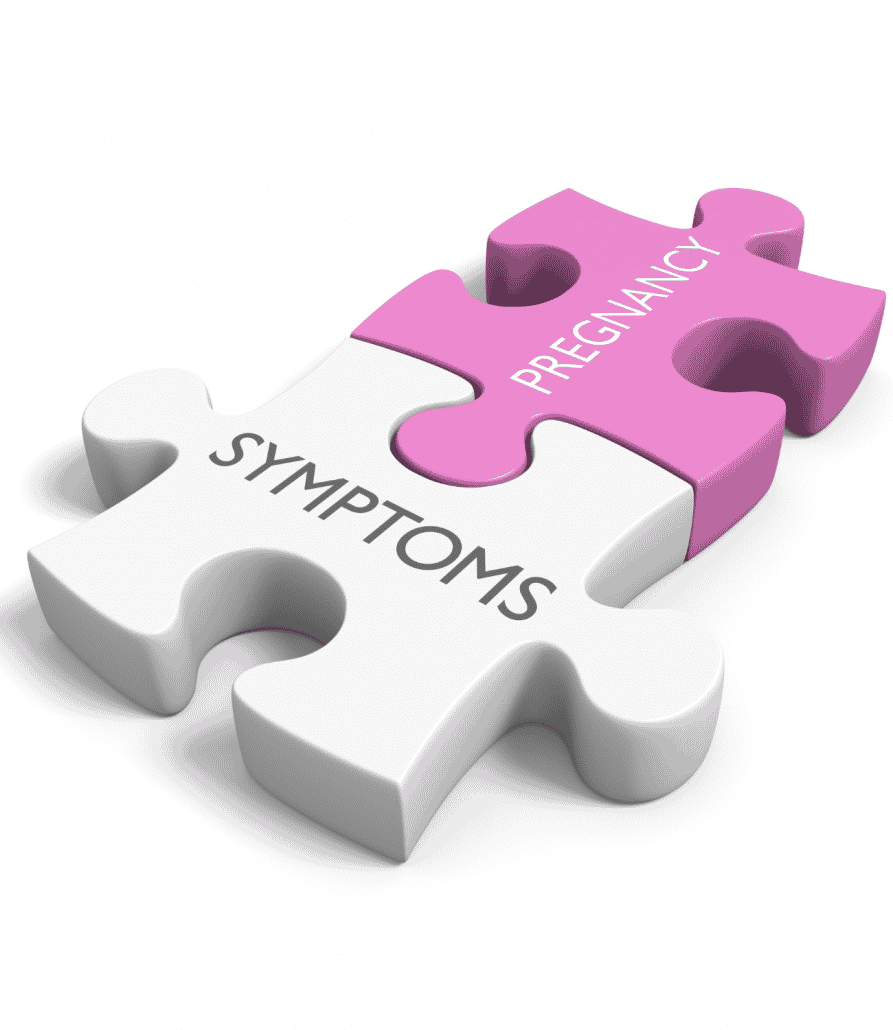 At 11 weeks pregnant, you are coming to the end of your first trimester, and you may notice that some pregnancy symptoms, such as breast tenderness and mood swings have begun to fade. This is because your hormones have begun to settle down.
You may also notice that you start to glow and regain your energy at this stage.
Pregnancy symptoms at 11 weeks pregnant include:
Linea Nigra
During this time of pregnancy, many women may notice a dark vertical line along their tummy. This is called the Linea Nigra (Latin for black line).
Darkened Nipples
You may also notice that your nipples have darkened- this is so that your newborn can see your nipples easier for breast feeding. This is caused by the same hormone which caused the Linea Nigra.
Heightened Sense of Smell
Heightened sense of smell sounds sort of like a super power, doesn't it? Despite how it sounds, heightened sense of smell can interfere with your daily life- potentially making smells such as coffee or perfume become very overwhelming.
Nausea
Nausea, or morning sickness, is one of themost disruptive symptoms of pregnancy.
When combined with heightened sense of smell, nausea or morning sickness can wreak havoc on your day-to-day life.
Morning sickness usually fades between your 16th and 20th week of pregnancy.
Sore Breasts
Breast tenderness is often one of the first symptoms of pregnancy which you may experience.
By the end of the first trimester, this symptom tends to fade.
Nipple Sensitivity
During pregnancy, the amount of blood flow to your breasts and nipples increases.
This can cause your breasts to feel fuller, and for your nipples to become more sensitive.
Milky White Vaginal Discharge
During pregnancy, you will experience a lot more of a vaginal discharge called "leukorrhea".
Leukorrhea is milky white, or yellowish-white in colour, odourless and creamy in texture.
Thicker and Shinier Hair
If you find that you hair has been thicker, shinier and healthier, you can thank pregnancy!
During pregnancy, you have increased levels of estrogen and androgen, which promote shiny and healthy looking hair.
Headaches
Headaches at 11 weeks pregnant is completely normal. They are due to the increased progesterone levels during pregnancy.
Fatigue
If you are feeling tired, do not be surprised! You are growing a new life inside of you!
All of your raging pregnancy hormones can make you feel exhausted- although, if you find that the exhaustion is interfering with daily tasks, or that you are feeling dizzy or light headed, you should consult your doctor, as it may be a sign of an iron deficiency.
Food Cravings
If you've been finding yourself craving odd food combinations- or a certain food much more than usual- don't worry, it's normal!
If you have been having the craving to eat ice, however, you should consult your health care professional. Craving and eating ice is a sign of iron deficiency.
Your Baby at 11 Weeks Pregnant
At 11 weeks pregnant, your baby is around 1.5 inches long- about the size of a fig! Your baby is now able to sigh, hiccup, stretch and kick. Her facial bones continue to form, and her body proportions are becoming more and more like a newborns.
Your baby's fingers and toes are now losing their webbing, and beginning to look more human. Your baby has tiny little finger nails and ears.
Your baby's development is still continuing at a rapid rate, and as the days go by, your baby starts to look more and more human.
Staying Healthy During Pregnancy
Diet
During pregnancy, you should eat a healthy, well-balanced diet. The idea that you should "eat for two" whislt you're pregnant is a myth. Eating excessively, or unhealthily, can put your baby at risk for issues like high blood pressure, and can increase your risk of gestational diabetes.
Exercise
It is important to exercise to keep fit whilst you are pregnant. Experts recommend 150 minutes of exercise a week, but it is important to listen to your body and do what feels right for you.
Can You Feel Your Baby Move At 11 Weeks Pregnant?
So, can you feel movement at 11 weeks?
You usually can't feel your baby's first movements- called quickening- until around the 18th-20th weeks of pregnancy. Some mothers may not be able to feel their baby's movements until as late as 25 weeks. If this isn't your first week of pregnancy, you may be able to feel your baby's movements as early as 12-13 weeks of pregnancy!
At Home Doppler
A fetal doppler is an ultrasound device used to detect a fetal heart beat. Whilst they are commonly used at the doctor's office, you are also able to purchase a fetal doppler for at-home use.
Although some midwifes recommend against having an at home doppler, many understand the need for constant reassurance for some mums.
Please note if you are using one please understand that sometimes the heart beat can be difficult to find and you may even end up picking up your own heartbeat instead of the babies.
Hi, I'm Louise- mum of one to a little boy called Mason.
I am the Digital Marketing and Admin Assistant for MyBump2Baby.
I enjoy working to provide excellent service to MyBump2Baby's growing families.
Nice to meet you!
You can email me at [email protected]
https://www.mybump2baby.com/wp-content/uploads/2021/06/Can-I-feel-my-baby-moving-at-11-weeks-pregnant.png
630
1200
Louise McCamily
https://www.mybump2baby.com/wp-content/uploads/2016/10/Logo-MyBump2Baby_transparent-bg-1-1.png
Louise McCamily
2021-06-28 17:29:07
2023-01-16 11:37:16
Can I Feel my Baby Moving at 11 Weeks Pregnant?