Are you starting to teach your little one how to read, but find that they get distracted when reading books together?  I had this same problem with my daughter (3) and that's when we discovered the Reading Eggs, making reading time fun.
Reading Eggs (www.readingeggs.co.uk) is a multi-award winning learning programme that helps children of all ages learn to read.  Designed by experienced primary school teachers, it's proven to help children learn to read by using interactive reading games, guided reading lessons, fun activities, and a range of different story books!  This app has been used by over 12,000 schools to help their students to learn to read!
Making Reading Time Fun with Interactive and Fun Games from Reading Eggs
Learning to read is one of the most important skills that your little one can learn. The Reading Eggs – Learn to Read app has hundreds of fun reading games, spelling games, phonic activities, word puzzles, nursery rhymes, alphabet games and thousands of different books and stories for your little ones.  The app is designed for children aged 2-13 which helps to nurture a lifelong passion for reading from your own home!
The app has different categories so you can find the perfect activities for your little ones.  These are:
Reading Eggs Junior (aged 2-4).  This helps toddlers to build their pre-reading skills such as phonic awareness, alphabet knowledge, fun activities, games, videos and read aloud books.
Reading Eggs (aged 3-7).  This assists children to take their first steps in learning to read, and covers phonics, sight words, spelling, vocabulary and comprehension. 
Reading Eggspress (aged 7-13).  This continues the learning journey as your child gets that little bit older, and helps children to learn to read for enjoyment and meaning. 
Mathseeds (aged 3-9).  This helps to develop essential early numeracy skills, and covers numbers, measurements, shapes, patterns and more.  
What I really love about using the app is that it is self-paced, and when you first use the app, you complete a quiz which then means that your child gets matched to the perfect level to assist them in their learning, and offers self-paced, one on one lessons.  We also love that the lessons themselves use colourful animation, fun characters and songs, so as well as teaching your child phonics and reading, it also keeps your little ones engaged and interested throughout each lesson.
The thing that my daughter loved was the reward system that the app has in place.  She will gain a golden egg as a reward for the progress she makes, which she can then use the eggs to buy a fun reward game or use it to buy items for her avatar in its house.  She also gains a certificate for every map she completes, which can be printed off for her as well.
I also love the fact that I am able to see her progress.  As a parent you get access to your own parent dashboard and you receive details progress reports of how your little ones are doing, this also meant that I was able to see what she was improving at, and what we may need to focus on more with her. I also love that I can download activity sheets to use with her that match up with what she has been learning.
I have found that this app really works, as it keeps her completely engaged throughout the time she is using the app. The lessons are really fun and interesting for her, as well as interactive so has definitely held her attention a lot more than any book ever has.
I have also found that since using the Reading Eggs app, that not only has her reading come on a lot, so has her speech.  She is using more and more words every day that she has been learning through the app.
I would completely recommend this app to any parent that is looking to help teach and support their little ones to read.  It has been a massive hit with us, and we will definitely be using the app to help our youngest learn to read when she turns two.
To claim a 30 day Free trial to the program click here
Alternatively, to find out some more information and to see how well the app really works please visit the below links:
Based on our personal review with Reading Eggs we will be awarding them with our recommended on MyBump2Baby badge.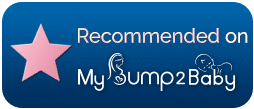 https://www.mybump2baby.com/wp-content/uploads/2020/02/RE2001071106_UK_FB_REMARKETING_30_DAYS_FREE_REGGIE_1080X1080.png
1080
1080
Lauren Back
https://www.mybump2baby.com/wp-content/uploads/2016/10/Logo-MyBump2Baby_transparent-bg-1-1.png
Lauren Back
2020-02-01 11:45:51
2020-02-01 13:53:16
Making Reading Fun with Reading Eggs