What to Expect When Having a C-section
Disclosure: Some of the links within this article may contain affiliate links, meaning at no cost to you, we may get commission if you decide to make a purchase through one of the links within the article.
What to Expect When Having a C-section
When I was told that I would have to have a C-Section I was secretly happy… truth is I was actually terrified of pushing a baby out of my lady bits and after spending a lot of time on the maternity unit and hearing a lot of women in labour, it put me off a vaginal birth completely. I was actually glad I was having a C-section. I had never watched "one born every minute" and I wasn't about to start either. So what can you expect when having a c-section?
C-Section Operation Preparation
Initially you will be asked to sign consent forms, your doctor will go through the risks attached when having the operation. Although the risks may seem scary it is important to not to worry, remember that C-sections are carried out every single day and doctors and nurses know exactly what they are doing.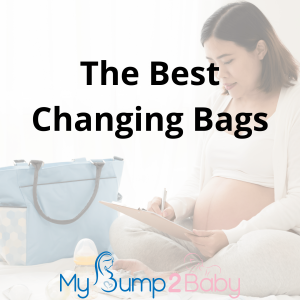 Your obstetrician and the anesthesiologist will most likely choose a spinal block to numb you so that you don't feel anything from the rib cage down. A spinal block is an injection that goes in to your back. You will then drink a chalky substance called Bicitra this helps neutralize your stomach acids. You will then be given a catheter and IV.
You will then head in to the operating room where you will meet your partner, they will be wearing scrubs and a mask. You will be moved on to the operating table and a curtain will be pulled across your midsection so that you can't see what's going on (it won't be the nicest of sights).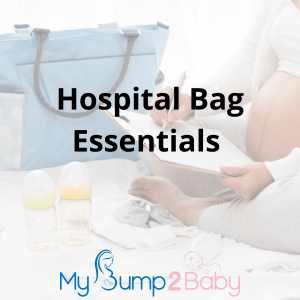 You will be shaved so that the incision can be made clearly and accurately. You scar is usually the length of your middle finger.
The operation usually takes 40 – 50 minutes in total.
The C Section Delivery
You may feel prodding or pulling but let me assure you… this is completely painless. It is at this point that the doctor usually reaches his or her hand underneath the baby's head so that they can safely pull the baby out. Your baby then is cleaned and placed in the "warmer," which has radiant heat above it and keeps the baby's body temperature steady. You normally get to see your baby before they are whisked away for care.
The doctors and nurses then begin to sew you back up which usually takes the longest as they have to put you back together like a jigsaw.
You'll spend about an hour in the recovery room and you will be attached to a heart monitor and an oxygen saturation monitor which will be attached to your finger. You will feel your legs coming slowly coming back to life and may be offered morphine to help ease the pain.
The C-section Recovery
You will need a lot of rest as your body is just beginning the recovery process. You will need to wear pads as you will be bleeding for at least a few days (I was bleeding for about a week). Your painkillers may be fed through a pump or given orally.
The catheter is usually taken out on the second day and you may feel like the nurses are pushing you to walk before you are ready. The thought of having to walk to the bathroom for a wee scares the hell out of you let alone the thought of a shower. it's always important to get your body moving and working again quickly after surgery.
From the third day midwives will be starting to try to get you ready for home. If you're still really tired, push for as long a hospital stay as possible to rest because once you get home it is all go.
Once you get home it is important to rest as much as possible. At around 3 weeks post op, I began to feel like I was really getting there and started to do a lot more than I should have and I ended up getting an infection. I had to go to the doctors and get some antibiotics. After 5 weeks I made the same mistake again and ended up bedridden with the strongest antibiotics possible.
Carla is the founder of MyBump2Baby. Carla has a huge passion for linking together small businesses and growing families. Carla's humorous, non-filtered honesty has won the hearts of thousands of parents throughout the UK.
She has previously written for the Metro and made appearances on BBC News, BBC 5 live, LBC etc. Carla is a finalist for Blogger of the Year award with Simply Ladies inc. Carla is also the host of the popular Fifty Shades of Motherhood podcast and The MyBump2Baby Expert podcast.
https://www.mybump2baby.com/wp-content/uploads/2016/09/what-to-expect-when-having-a-c-section.jpg
1125
1688
Carla Lett
https://www.mybump2baby.com/wp-content/uploads/2016/10/Logo-MyBump2Baby_transparent-bg-1-1.png
Carla Lett
2016-09-26 19:41:36
2023-02-02 13:17:48
What to Expect When Having a C-section