There are some noticeable increases in the cost of living, both coming in the future and some having already begun.  However, a sophisticated western economy like that of the UK will adapt, aided by changing and varying circumstances.
How Can Reduce Our Gas and Electricity Costs with the Rising Prices?
Increases in fuel costs such as gas and electricity, can be mitigated by households with the assistance of the warming weather and the judicious turning off of lighting and heating whenever possible.  It is worth giving attention to improving insulation ready for next winter, particularly in older properties.  A very easy and economic measure is to apply rolls of roof insulation from DIY outlets.  If you are thinking of wall papering a room, rolls of thin polystyrene can be applied under the paper and as soon as the light is failing, which can be as early as 4.00 pm. in the winter, closing the curtains, particularly heavy ones, after making sure that there are minimal drafts from windows, perhaps with the help of masking tape, (easily removable in the following Spring).
How will Fuel Costs be Affected?
In the larger world economy, which is a major factor, matters like petrol and diesel costs will fluctuate, but as market adjustments take place, levels of demand will vary and in due time these costs should moderate, particularly when the war in Ukraine is nearing a conclusion and western economies are finding alternative sources of supply.
The Takeaway
Just as the human body has achieved protection against the worst ravages of Covid, our economy will adapt to the present circumstances and life will go on.
The demand for housing is constant and necessary, so the market in both selling and renting will be sustained.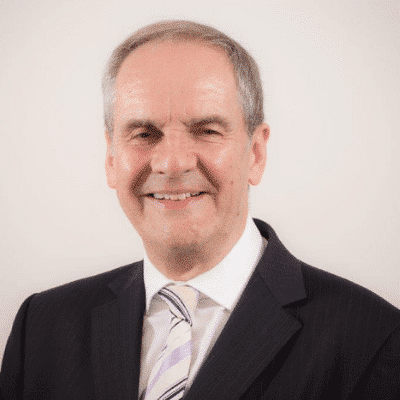 Kelvin Francis was born in Birmingham, but brought up in Cardiff.  He attended Cardiff High School and then qualified as a Chartered Surveyor.  He worked in Wrexham with the District Valuer (part of the Inland Revenue) and subsequently moved into Estate Agency, working in Abingdon, Cheltenham and Cardiff.  In 1978 he opened his own office in Cyncoed, Cardiff and has been in that practice for 44 years.  He has two daughters and three grandchildren.  He is actively involved in the business and believes in both modern technology for improved efficiency, but passionately believes in the importance of personal service and to achieve this, to work with highest quality of colleagues.
https://www.mybump2baby.com/wp-content/uploads/2022/04/WILL-INCREASES-IN-THE-COST-OF-LIVING-AFFECT-THE-RESIDENTIAL-PROPERTY-MARKET.png
630
1200
Kelvin Francis
https://www.mybump2baby.com/wp-content/uploads/2016/10/Logo-MyBump2Baby_transparent-bg-1-1.png
Kelvin Francis
2022-04-29 16:51:36
2022-05-04 11:32:13
 WILL INCREASES IN THE COST OF LIVING AFFECT THE RESIDENTIAL PROPERTY MARKET?