For people that don't know about Tumble Tots, can you tell us a little about yourselves?
Tumble Tots is a physical play programme for children designed to help develop their fundamental movement skills of agility, balance, climbing and co-ordination. We use special colourful wooden and foam equipment in 45-minute classes which are led by helpful, friendly and fully trained staff.
How did Tumble Tots come about?
Tumble Tots was designed by an Olympic gymnastics coach in 1979 who saw that children were coming to his gymnastics classes lacking in basic movement skills. He then created the Tumble Tots programme to give children "Skills for Life", which is the strapline of our iconic logo.
What are the benefits of classes with Tumble Tots?
As well as developing physical skills, it has been proven that taking part in a weekly structured activity enhances a child's brain development, preparing them for later in life. Integrating with other children prior to the nursery or school environment also helps their social skills and self-confidence. We use action songs and rhymes to help develop children's listening, language and memory skills. More importantly, Tumble Tots is fun and helps develop a positive attitude towards physical activity. There are so many benefits which could help you child in different aspects and it's worth coming along to see how Tumble Tots can help your child.
Do parents take part in activities with their children?
Parents activity participate in the first three classes to help children get the most out of the sessions. In the older classes, parents are present, but children are encouraged take part more independently
How old does a child need to be to join a class with you?
Children can start from as young as 6 months and must be able to sit up unaided. The 6 Months – Walking class is the first step of the programme and is an exploratory period to get babies used the equipment, to start them on their developmental journey. We provide an environment whereby babies have the opportunity to refine their crawling, climbing and walking skills.
Do Tumble Tots have different classes available depending on age?
 There are five different Tumble Tots classes, which are all structured to reflect the emotional behaviour, physical change and ability according to the age of the child:
6 Months – Walking
Walking – 2 Years
2 – 3 Years
3 Years – School Age
Gymbobs (School Age – 7 Years)
How do I get started with classes?
To find a class near you, please visit our website www.tumbletots.com. Our franchisees offer trial classes where you can book a single one-off class before committing to a full term. If you decide to join after your trial, you will need to become a member of the National Tumble Tots Club where you will receive a special t-shirt for your children to wear in classes as well as lots of other fantastic goodies and offers from our partners.
How many franchises are there in the UK?
We currently have around 65 franchisee who operate in between 3 – 6 centres each week.
Are you looking for any more franchisees?
 Because Tumble Tots is so popular, we are always looking for more franchisees to expand into areas that we currently do not have a presence. If you are interested in becoming part of the Tumble Tots family, please email franchise@tumbletots.com for more information or visit our website to see which areas we are looking to open centres in.
What are the benefits of becoming a franchisee?
If you run a successful business, becoming a franchisee can be rewarding in more than just the financial sense. Our franchisees truly believe in the benefits of Tumble Tots and take great pleasure in seeing children grow and develop new skills as they progress throughout the programme. Being a franchisee means that you are self employed but fully supported by the national brand and given extensive training. Franchisees are also able to work flexibly to suit their lifestyles, often with children of their own.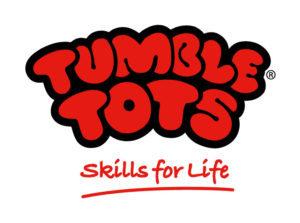 https://www.mybump2baby.com/wp-content/uploads/2018/06/Tumble-Tots-Logo.jpg
638
860
Carla Lett
https://www.mybump2baby.com/wp-content/uploads/2018/08/My-Bump-2-Baby-Logo-1.jpg
Carla Lett
2018-06-13 12:43:39
2018-06-13 12:43:39
MyBump2Baby interviews Tumble Tots