The Best Changing bags for Mums in 2020
At MyBump2Baby, we know how hard it can be to find the perfect products for you and your baby. One product that is really important is your baby's changing bag, it's something that you might not think is so important, but you will take it everywhere you go. Today we share the best changing bags for Mums in 2020.
The Best Changing bags for Mums in 2020
Changing bags will become your new handbag, you'll take it everywhere with you and you'll feel bare when it's not there. Inside your changing bag, it's a good idea to include some nappies and nappy bags, baby wipes, a spare pair of clothes, comforters and food, whether that's in a bottle or a jar, you will have room for it inside your changing bag.
Features on Changing Bags
There are lots of features that come with changing bags, waterproof material, room for bottles, long straps or short, the features are endless. It's up to you to work out which changing bag works best for you and your little one. Obviously you can't do a trial period on every changing bag on the planet, so let us share the most popular ones with you.

There's a lot to consider when purchasing a changing bag, lots of styles, designs and features that you may want to research.
Do you feel comfortable?
Comfort is key, especially if you plan on carrying your changing bag around, rather than hooking it on a pram, which it's likely you will want to do. You'll need to look closely at the design of the straps to work out if they'll be comfortable for you. Wider straps may provide more comfort and stability for you. You should also consider the shape of the changing bag when it's full, the shape can often be uncomfortable when you're carrying a baby too, so it's important to carry out substantial testing before you buy the bag.
Big or small?
While a big bag may seem more ideal, you can fit everything you want in it, but you may struggle to find what you're looking for. As a new parent, you'll have enough to do without having to rummage through a ginormous bag trying to find your house keys. That being said, you will need to make sure the changing bag isn't too small, because you'll want to ensure you can fit everything inside. Like we mentioned earlier, you'll need to include a fair few baby products in your changing bag. Nappies, wipes, spare clothes and food will all take up a fair bit of room inside your changing bag, then you'll need space for your purse and any other belongings you need to take out with you. Running out of room in your bag is not an option with a baby.
Do you like the design of the bag?
Now, this might not be a priority for you, but you will want the changing bag to look nice and perhaps match the colours you've chosen for various other baby products, such as the pram. Some parents choose to have bright, colourful and elaborate changing bags, while others prefer to have simple, plain designs, either way, there's something out there for everyone. We would recommend purchasing a changing bag which has a wipeable interior, it's quite likely that you will have spillages inside the bag, so you'll want to make life easier for yourself when cleaning them up.
How do you wear the changing bag?
Some changing bags are designed to be worn over the shoulder, where some are designed to be backpacks. The best way to decide which type of bag is right for you is to consider how you think you'll be using the bag the most. If you plan on not using a pram very much, a backpack style change bag may be right for you, whereas if you think you'll be using the pram everywhere you go, an over the shoulder bag which you can hook over your handlebars may work best. Every parent is different and there's generally no right or wrong choice, it's whatever works for you.
Are there any added extras included?
Extra features can be really handy, of course some will come at an extra price, but they might be really useful and be something you haven't yet considered. Most changing bags come with a foldable changing mat, which is crucial when changing your baby outside of your home. These mats don't tend to take up a lot of space and they are really easy to unfold and put away when you're done. Some bags also include an insulated bottle pocket, to allow bottles to retain the desired temperature.
Here's a few of our hand selected Best Changing Bags for Mums in 2020:
This backpack is made using environmentally friendly materials, making it high quality. The material is also waterproof, so it can be cleaned with ease. This can be worn as a backpack or attached to pram handlebars, the choice is yours. Click here to read more

Accessotech Waterproof Baby Diaper Nappy Mummy Changing Handbag Shoulder Bag with Mat Travel (Giraffe Orange)
This playfully designed changing bag features an adjustable nylon strap, to allow for maximum comfort and a removable bottom board as well as a transparent bag which can be used to temporarily store wet items. Click here to read more.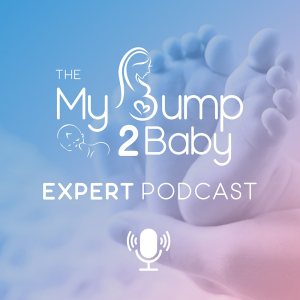 Ted Baker Baby Bag Pink Floral
This stunning design features two choices of handle, a long over the shoulder strap, which can be removed or two short handles on the top of the bag, so you can wear it any way you like. It has two insulated bottle pockets, along with four internal pockets. Click here to read more.

Comfy Degree Nappy Changing Backpack Waterproof Multi-Function Large Capacity Diaper Baby Travel Bag Rucksack w/USB Port, Stroller Straps & 3X Insulated Bottle Warmer Pockets (Gray)
This one is perfect for parents that work from their phones or the tech geeks, featuring a USB port so you can always make sure your phone is charged. This changing bag is great for a long day trip, with insulated pockets for three bottles, as well as separate stroller straps to fit to any pram. Click here to read more.

This is for the stylish parents, it's cute and pretty design means it'll go with anything. This bag has sturdy handles and also includes the option of a shoulder strap, making it easy for everyone to carry. It includes a changing mat which can be found at the front of the bag, making it very accessible. A deluxe feature is that it includes a fleece blanket for your child, so you can always keep them warm on those long walks. It looks great and even has a pouch specifically for your baby's dummy, if your baby is still using a dummy. It can be good to know when to stop using a pacifier and how, have you read our article, When to Stop Using a Pacifier and How.
Click here to read more about the Babymoov Baby Chic Changing Bag.

This quirky design will brighten up any simple pushchair. It has two pushchair clips which means it can be attached to almost any pram. It also has plenty of compartments, some even separate for you to take food and drinks for your baby to have throughout the day. The changing mat features the same quirky design, making it the perfect set for you and your baby. Click here to read more

Hafmall Changing Bag Backpack Waterproof Multi-Function Travel Nappy Bag Rucksack with Insulated Bottle Pockets for Baby Care, Stylish Macaron
This bright yet simple design is great for sophisticated parents, this waterproof bag can be worn as a backpack, a handbag or strapped to the handle of a pram. It comes in a range of different colours and features a separate area for storing wet items. Click here to read more.

This bag is perfect for long trips, there is plenty of room inside for all of your baby's essentials. The simple design means that it fits in just about anywhere. It has an over the shoulder strap with a whopping 14 compartments. Click here to read more.

This stylish changing bag is designed with comfort in mind, it doesn't look like a typical changing bag, which means you can use it as your own everyday bag too. It has a wide opening, so you can move items in and out easily. It has three bottle compartments, which are insulated so your baby's milk can stay at the temperature you need. Click here to read more

This bag comes in a range of patterns and colours, so there's one for everyone. The main compartment has a zip lock, meaning that all of your belongings are secure. It comes with 1o compartments, so you can find a home for everything inside. There are options for your straps, along with an adjustable shoulder pad to make wearing the bag more comfortable. Click here to read more

We hope this guide has been useful for you, good luck finding the perfect changing bag.
Hi, I'm Emma and I'm MyBump2aby's family law, protection and financial editor. I'm passionate about better-informing parents on their choices when it comes to family law and family protection and financial matters.
https://www.mybump2baby.com/wp-content/uploads/2020/07/The-Best-Changing-bags-for-Mums-in-2020.png
630
1200
Emma Stevens
https://www.mybump2baby.com/wp-content/uploads/2016/10/Logo-MyBump2Baby_transparent-bg-1-1.png
Emma Stevens
2020-07-21 19:59:26
2022-06-30 14:32:24
The Best Changing bags for Mums in 2020