At MyBump2Baby we are proud to be connecting families with trusted financial advisers throughout the UK with our new family protection campaign. Our financial advisers offer advice on pensions, savings and investments and family protection. Here is an article from Lauren who runs MyBump2Baby Newcastle Upon Tyne . Lauren sadly lost her much loved mother in 2019 and shares her experience on the importance of life insurance and how it can help families at such a traumatic time.
Life insurance seems to be one of those things that you don't really think about until it's too late, but that shouldn't be the case.  Everyone seems to know why it is so important to us all, BUT a lot of us choose to ignore what would happen if we were to die suddenly without having any life insurance in place.  If this was to happen without us having life insurance in place, it could potentially have devastating effects for your family which could result in being left with a large bill to pay for your final expenses, or even worse, losing their family home because they can't afford to repay the mortgage.
Unfortunately, I lost my mum last year on 9th December and honestly life insurance was not something I had ever thought about until this day.  You don't realise how important life insurance really is until you're on the other side of it.  On top of dealing with the sudden loss of my mum, we had to plan the funeral and all of the expenses that came with it.  I never realised how expensive it was to organise and pay for a funeral!  My mum and dad have always been good with money and savings, so whilst we didn't rely on the money to pay for the funeral, it was still a worry to think about how expensive a funeral could be.
I have two children myself who are nearly 3, and one and a half, and at the time of my mum passing I still lived in the family home with them, my partner, my mum, my dad and my sister, and whilst the house is like Mary Poppins' handbag, it was definitely a squeeze for us all to be living there.  I've always wanted a house of my own to raise the girls and make our own memories but with the cost of houses these days it never seemed to be a possibility.  Whilst losing my mum was the worst thing I have ever gone through in my life, I will always be thankful that something good came out of it – in a weird kind of way.  So, my dad decided that once we had everything sorted he was happy to split the money between myself and my sister because he wanted us to get on the property ladder.  Thanks to my mum we now have our first family home, mortgage free, so there is no stress and worrying about paying the mortgage, which with two kids can be so stressful to worry about! It makes me sad that mum isn't here to pop round for a coffee and see the house and make more memories with us but I will be forever grateful that because my mum had her life insurance we were able to use it to get our first family home.
That's just my own personal story, and I know that everyone's stories differ but the importance of life insurance really is paramount to your family.  Life insurance can help your family to pay off your debts, provide for your children, give peace of mind to your family financially, even if your life insurance is for a small amount it will mean more to your family than you could ever possibly imagine.
To get in touch with your local MyBump2Baby financial adviser please fill in our contact form with your name, telelphone number and town name and we will pass your details on to your nearest financial adviser.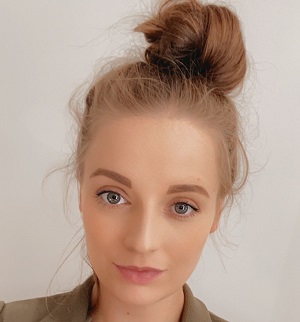 Lauren Back is a mum of 3 & has a huge passion supporting small businesses and growing families in Newcastle Upon Tyne and throughout the UK.
https://www.mybump2baby.com/wp-content/uploads/2019/11/21.jpg
1127
1689
Lauren Back
https://www.mybump2baby.com/wp-content/uploads/2016/10/Logo-MyBump2Baby_transparent-bg-1-1.png
Lauren Back
2019-11-16 11:55:50
2021-12-20 09:35:21
The Importance of Life Insurance - A True Story