My Warrior Woman Journey – by Rachael Beattie
Female empowerment is so important, we love to promote it at MyBump2Baby. This inspiration comes from a fantastic lady on her Warrior Woman Journey. The journey to success is often not an easy one, but it's persistence that gets you to your destination!
My Warrior Woman Journey
There have been so many bumps in the road along my journey which one day will be explored but let's fast forward to 2016!
Feeling confused, scared, lost & ashamed so many things to feel all at once so sitting crying on the bedroom floor, four months after giving birth to my second child! You feel that you should be happy & it all falls in place like something out of a movie!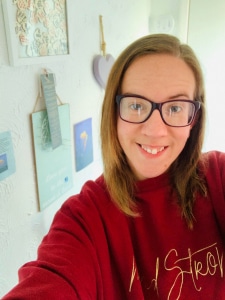 My fabulous project for new Mams
Because of my dark unpleasant thoughts we decided to call Northumberland Crisis Team who visited me every day to make sure I was safe. One week later I was back in work mode & didn't really deal with my emotions & feelings but I did set up a fabulous support project for new Mams based in Blyth! This was created on the back of my own lonely, isolating place I was in! This project took off like a rocket full flow offering baby massage, fitness classes plus so much more but everyday I was dealing with this dark cloud hanging around until Friday 9th June 2017 & turned my life upside down!
"We are women warriors!!"
That's the day I found out how a broken/aching heart felt, June 2017 – Feb 2018 I was flying around the world from Zante, main land Greece, Newcastle, North Tyneside being by the side of my brain damaged mam. February 2018 I became her rehab assistant & this role is something I do every day through my own mental illness because you know why!! We are women warriors!!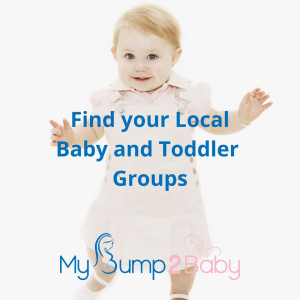 My new community hub
So if you know me I like a challenge & I think I'm invincible I bought a cafe in Wallsend! It wasn't any old cafe, it was a play cafe, community hub for new parents to grab a hot cuppa & access support, catch up with friends & relax with their little one. Loved the whole place but farrrr too much work for someone who already had a full time role plus fighting a mood disorder. I decided to sell the amazing business & focus on me.
Empowering other women
May 2019 came & I decided to attend a body pump class, 5 stone later I'm using all my qualifications/experience & dedicate my time looking after me. I have now created a business to coach women to transform their lives & a social enterprise which sells clothing to support people feel empowered by their life changing journey!
Love & light Rachael xx
Hi, I'm Emma and I'm MyBump2aby's family law, protection and financial editor. I'm passionate about better-informing parents on their choices when it comes to family law and family protection and financial matters.
https://www.mybump2baby.com/wp-content/uploads/2020/05/Warrior-Woman-Journey.jpg
1334
1000
Emma Stevens
https://www.mybump2baby.com/wp-content/uploads/2016/10/Logo-MyBump2Baby_transparent-bg-1-1.png
Emma Stevens
2020-05-19 07:04:09
2022-09-12 10:15:32
My Warrior Woman Journey - by Rachael Beattie