Ovulation Pain – Symptoms, Causes and Relief

Ovulation pain, known as Mittelschmerz- which is derived from the German words for "middle" and "pain"- affects many women during their menstrual cycles. Read this article to find out the symptoms and causes of ovulation pain, how to relieve it and more.
In this article:
Symptoms of Ovulation Pain
Ovulation pain- also known as Mittelschmerz- is lower abdominal pain- or pelvic pain- on one side, that occurs around the middle of your menstrual cycle (when ovulation occurs). Ovulation pain can be either dull or sharp and often occurs on the side on which the egg was released from the ovary. This means that ovulation pain usually alternates between your right and left side from cycle to cycle, depending on which ovary the egg cell was released from.
Some women notice a small amount of vaginal bleeding when they experience ovulation pain. This bleeding is one of the ovulation symptoms that women may experience, also known as ovulation bleeding. It is uncommon but is usually nothing to worry about. It is often caused by the fluctuations in hormone levels that occur during ovulation.
What does Ovulation Pain Feel Like?
Ovulation pain can be described as feeling like either a sharp and sudden twinge or a constant, dull cramp around mid-cycle (14 days before your menstrual period due date). Ovulation pain is located on either side of the lower abdomen or pelvis, below the umbilicus, and above the groin.
How Long Does Ovulation Pain Last?
The duration of ovulation pain can vary from person to person; some women may experience ovulation pain for just a few minutes, whilst others may experience ovulation pain for a couple of days. Ovulation pain usually lasts between 12 and 48 hours.
Causes of Ovulation Pain
Ovulation pain has several causes- it is usually nothing to worry about, and can be part of some women's regular menstrual cycles, but sometimes, it can be a sign of an underlying medical condition.
The release of Fluid During Ovulation
Ovulation is the process where an ovary releases a mature egg. Before the egg cell is released, it develops within a follicle within the ovaries. Once the egg has become mature enough, the follicle bursts and the egg is released from the ruptured follicle.
During ovulation, when the follicle bursts and the egg is released, a small amount of fluid or blood is released too. This release of the fluid can cause the nerves within the ovaries to become irritated, which can cause ovulation pain.
Endometriosis
Normally, the ovaries are free and mobile. Endometriosis is a condition where the ovaries are fixed to the pelvic wall, ureter, vessels- and, in severe cases- to the major nerves within the pelvis.
This can cause women to experience pain during ovulation.
Sexually Transmitted Infections
Sexually transmitted infections, such as chlamydia, can cause the surroundings of the fallopian tubes to become inflamed and become scarred. This scar tissue and inflammation can lead to painful ovulation.
Ectopic Pregnancy
Ectopic pregnancies are when pregnancies develop outside of the womb, usually within one of the fallopian tubes.
Scar Tissue
Cesarean sections and other abdominal surgeries may cause abdominal adhesions, which can cause scar tissues. This scar tissue may cause ovulation pain.
Ovarian Cyst
During ovulation, ovarian cysts are usually produced. If the egg is not fertilised, the ovarian cyst usually shrinks away. However, conditions like endometriosis, or pelvic infections such as PID (Pelvic Inflammatory Disease) can also cause ovarian systems. These ovarian cysts can cause ovulation pain, as well as increased urination, feelings of fullness after not eating much, sudden weight loss or weight gain, changes in bowel habits and painful sexual intercourse.
A ruptured ovarian cyst can cause ovarian torsion- where the ovary twists- can cause sudden, severe pain.
Can Ovulation Pain be Used to Plan Pregnancy?
Some women use ovulation pain to either plan for, or to avoid, pregnancy. It is, however, not a reliable method of planning for or preventing pregnancy, as ovulation pain can be easily be mistaken for other forms of pain. Women often look out for ovulation symptoms, such as nausea during ovulation or breast pain during ovulation, to determine whether or not they may be ovulating. You should use reliable birth control methods to prevent pregnancy.
Treating Ovulation Pain
Ovulation pain can usually be treated in the same way which you would treat menstrual period pain. You can treat ovulation pain with over-the-counter pain medications like paracetamol or ibuprofen- although, if you are trying to conceive, you should avoid using ibuprofen as it can interfere with ovulation. Hot water bottles or warm compresses are also effective against ovulation pain.
When Should I Consult My Doctor about Ovulation Pain?
While ovulation pain can usually be resolved by using a hot compress or mild pain killers, such as paracetamol, for some women, the ovulation pain may be much more severe. If ovulation pain- or even menstrual cramps- are interfering with your daily activities, you should consult your doctor or gynaecologist.
You should also contact the doctor if your ovulation pain is accompanied by symptoms such as:
Severe Nausea
Pain when urinating
Fever over 38 degrees Celcius
Missed period
Severe mid-cycle pain that lasts longer than a day
Heavy bleeding in the middle of the menstrual cycle (between periods)
Red or burning skin where the pain is located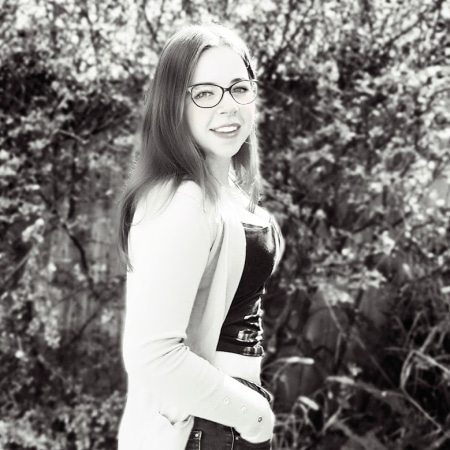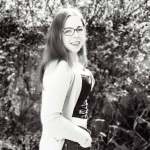 Louise McCamily serves as the Digital Marketing and Administrative Assistant at MyBump2Baby, where she has contributed to the creation and editing of more than 400 articles. She holds a prestigious Surfer SEO certification and a Foundation Degree in Software Engineering with distinction. Louise is passionate about delivering outstanding service to MyBump2Baby's expanding community of families
https://www.mybump2baby.com/wp-content/uploads/2022/03/ovulation-pain.png
630
1200
Louise McCamily
https://www.mybump2baby.com/wp-content/uploads/2016/10/Logo-MyBump2Baby_transparent-bg-1-1.png
Louise McCamily
2022-03-17 15:09:34
2023-07-21 17:01:13
Ovulation Pain - Symptoms, Causes and Relief