10 Businesses You Can Start From Home While Looking After A Baby
Launching a business and bringing up a baby are both extremely challenging on their own – so why on earth would you want to do them at the same time?
There are a few good reasons. A new child is the beginning of a new chapter – you're already having to change your lifestyle, so why not re-evaluate your job? Most women (and some men) will take parental leave after having a baby. While most of this 'time off' will be spent looking after your little one, you may find that you have a lot of time to think about life goals. This could include potential business ideas.
Some businesses are very difficult to launch while looking after a baby without constantly relying on someone else to take over childcare. However, there are some business ventures that can be easily juggled while still spending quality time with your baby. These tend to be businesses that you can run from anywhere.
So what just are some businesses that are possible to launch while raising a baby? Below are just a few examples.
Sell products online
Buying products and then selling them online for a profit could be a great way to make money as a new mum. You could do this via Amazon or eBay – or you could take it one step further and build your own eCommerce website.
Products could include anything from used clothes to make-up to electronic parts. The key to a profitable online store is to find a niche and to market your products well. Some upfront investing may be required in order to pay for your digital marketing and inventory, but the overall costs won't be as much as launching a physical store. Unlike a physical store, you also don't have to work set hours, making it possible to flexibility work around your baby.
Make crafts to sell
Got a craft hobby that you're passionate about? Craft hobbies like knitting, jewelry-making, painting and pottery can be turned into very profitable businesses if you sell in the right places.
Many crafts can be made in your own time. You can then sell these on Etsy or you can sell them to local stores and market stall vendors. To help make your crafts stand out, you should first work on finding your signature style – don't try to imitate what everyone else is doing. You can use YouTube videos and online guides to develop your craft skills.
Start a home bakery/cakemaking business
Baking could be something else you could do from home while looking after a baby. This could including anything from making brownies to cookies. Cakemaking is one of the most profitable forms of baking and is ideal for those that have an artistic side. You can then sell your creations for money.
Just like a craft hobby, baking is something that you can do largely in your own time. You can set up social media pages and start selling cakes locally. Alternatively, you can set up a stall and sell baked goods from here.
Become a freelance writer
If you love writing, you could also consider working freelance as a writer. There are so many different writing tasks that can earn you money including news articles, blog posts, press releases, web copy and even short stories – and you can write them all from home in your own time.
You can find freelance writing work through sites like Upwork. More complex and in-depth content will typically earn you more money. You can also market yourself through sites like LinkedIn and even by setting up your own site.
Become a freelance graphic designer/web designer
If you have experience in graphic design or web design, consider whether this could be an avenue worth pursuing. This could involve anything from creating Facebook banners to helping other entrepreneurs build sites via Wix. Like freelance writing, this is a job that can be easily worked in your own time around looking after your baby.
Sites like Upwork can similarly be used to find graphic design and web design work. You could also try promoting yourself via LinkedIn or creating your own site to promote your services through.
Become an online tutor
Another option could be to freelance as an online tutor. Consider which subjects you are knowledgeable and passionate about and then consider running your own virtual tutor lessons.
There are specialist tutor applications that you can use to help you be an online tutor. For some subjects, having qualifications may be necessary, so consider this. There are many tools that you can use to market your tutor services including social media and PPC ads.
Start a consultancy business
Consultancy involves offering professional personalised advice. Many business owners seek out professional consultants for things like marketing, IT or financial advice. People may also seek out consultancy services for personal reasons such as fitness advice or nutrition advice.
Think about where your expertise lies and what professional advice you may be able to offer. This is another job that you can work flexibly in your own time (you can conduct consultancy calls virtually via video call).
Start a profitable blog/vlog
A blog or a vlog could also be turned into a business. By creating engaging content, you can start to build up an audience. From here, you can start to monetize your views by displaying adverts. Sponsored content is also another way to make money via a blog or vlog.
Blog and vlog content can be created and published in your own time. Just make sure that you find a theme to your content. You could even make parenthood that theme.
Start a mum-and-baby exercise class
Many mums are eager to start exercising, but have difficulty juggling exercise and childcare. If you have a background in fitness, you could consider starting your own exercise class for fellow mums, incorporating exercises that mums can do with their kids.
These classes could be held at a local park or could be hosted virtually from your home via video call. In both cases, you can incorporate your little one into the exercise classes. Your child will see it as playtime and you'll get exercise out of it while also making money and connecting with fellow mums.
Design your own baby product
As a mother with a baby, you'll know exactly what products appeal to babies and mothers. It's possible that you may be able to identify a gap in the market and create a product to fill this gap. This could be a baby food to help meet specific nutritional requirements or a creative toy or a handy gadget/tool to make motherhood easier.
You'll be able to test the product on your little one and you'll have the credibility of being a mum to help you sell your product. Consider some of the challenges you've encountered recently and whether you could be the one to design a product to overcome these challenges. This post details more about launching a baby product.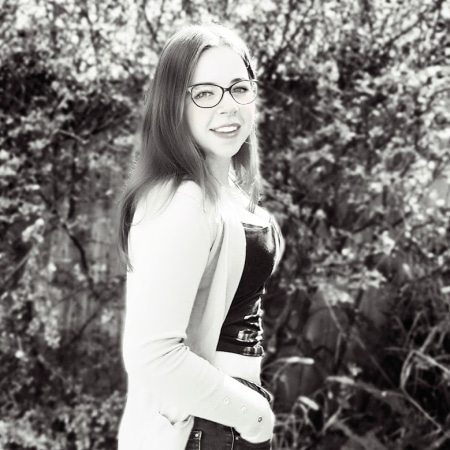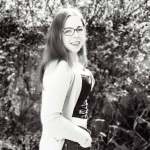 Louise McCamily serves as the Digital Marketing and Administrative Assistant at MyBump2Baby, where she has contributed to the creation and editing of more than 400 articles. She holds a prestigious Surfer SEO certification and a Foundation Degree in Software Engineering with distinction. Louise is passionate about delivering outstanding service to MyBump2Baby's expanding community of families
https://www.mybump2baby.com/wp-content/uploads/2022/03/10-Businesses-You-Can-Start-From-Home-While-Looking-After-A-Baby.png
630
1200
Louise McCamily
https://www.mybump2baby.com/wp-content/uploads/2016/10/Logo-MyBump2Baby_transparent-bg-1-1.png
Louise McCamily
2022-03-24 10:39:12
2023-04-13 16:44:36
10 Businesses You Can Start From Home While Looking After A Baby