Disclosure: This article may contain affiliate links, this means at no cost to you, we may earn a small commission if you purchase a product through them.
Bleeding at any point of your pregnancy can be scary for pregnant women- but what does it mean if you experience vaginal bleeding at 13 weeks pregnant?
This article, "13 Weeks Pregnant Bleeding – Causes & Symptoms", discusses the causes of bleeding at 13 weeks pregnant, the symptoms of each cause, and when you should contact your health care provider.
Vaginal Bleeding at 13 Weeks Pregnant Causes
At 13 weeks pregnant- light bleeding or spotting is usually no cause for concern. Pink mucus and brown mucus can be discharged throughout the second trimester and third trimester. Bleeding during the first trimester (or early pregnancy) is also common. Many women experience bleeding throughout their pregnancies, and go on to have healthy pregnancies and healthy babies. However, if you bleed more heavily and you are 13 weeks pregnant, you should consult your nearest maternity ward as soon as possible- as this can indicate a more serious complication- such as a miscarriage or ectopic pregnancy.
£4.00
£5.06
in stock
35 new from £2.20
as of May 9, 2022 9:09 am
Implantation Bleeding
Implantation is when the fertilised egg implants itself onto the lining of the uterus- where it will grow into a baby throughout the 9 months of pregnancy.
Implantation bleeding is a positive indicator that implantation successfully occurred.
Implantation symptoms include:
Light bleeding or spotting that is pink or light brown in colour
Mild cramping
Nausea
Mood Swings
Bleeding from implantation typically occurs between 10 and 14 DPO (days past ovulation), but for some pregnant women, this can happen later in pregnancy.
Cervical Softening
During pregnancy- your body is flooded with hormones and many hormonal changes occur. These hormonal changes cause your cervix to soften, which makes it easily irritated.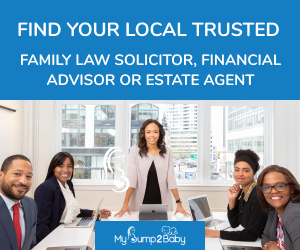 Sexual intercourse, in particular, can cause the cervix to become irritated and bleed. This bleeding after sexual activity is called "postcoital bleeding".
If you experience heavy bleeding, or pain during sex, you should consult your doctor- as it may be a sign of another issue. Your doctor will most likely want to perform a vaginal or pelvic examination to ensure there are no issues.
Vaginal Infection
Vaginal infections can cause vaginal bleeding at 13 weeks pregnant. Signs and symptoms of vaginal infections include:
Unusual vaginal discharge
Pain or burning when urinating
Itching
Vaginal bleeding
You can take home tests to see if you have a vaginal infection or not. If you think you may have a vaginal infection, or have tested positive for a vaginal infection, you should consult your doctor.
£12.49
in stock
as of May 9, 2022 9:09 am
Miscarriage
A miscarriage is a pregnancy loss that occurs during the first 23 weeks of pregnancy.
Signs of a miscarriage include:
Heavy vaginal bleeding
Back pain that is more painful than your usual menstrual cramps
Abdominal pain or cramping
Discharge of tissue or fluid from the vagina
Blood clots
No longer experiencing your usual pregnancy symptoms
If you suspect that you might be having a miscarriage, you should contact your local maternity ward or pregnancy unit as soon as possible.
Ectopic Pregnancy
In a healthy pregnancy- implantation occurs inside of the womb- where the baby will safely grow throughout the pregnancy.
An ectopic pregnancy is when the fertilised egg becomes implanted outside of the womb- usually within a fallopian tube- the tubes connecting the ovaries to the womb.
In an ectopic pregnancy- the baby will not develop, and your health will be at risk if the pregnancy continues- as it may cause a fallopian tube to burst.
Symptoms of ectopic pregnancies include:
Discomfort when urinating or having a bowel movement
Pain on one side of your lower tummy
Vaginal bleeding or brown watery discharge
Pain in the tip of your shoulder
If you suspect you may be having an ectopic pregnancy, you should consult your health care provider for emergency treatment. Ectopic pregnancies can be serious and it is important to get advice straight away.
Hi, I'm Louise- mum of one to a little boy called Mason.
I am the Digital Marketing and Admin Assistant for MyBump2Baby.
I enjoy working to provide excellent service to MyBump2Baby's growing families.
Nice to meet you!
https://www.mybump2baby.com/wp-content/uploads/2021/12/13-Weeks-Pregnant-Bleeding-Causes-Symptoms.png
630
1200
Louise McCamily
https://www.mybump2baby.com/wp-content/uploads/2016/10/Logo-MyBump2Baby_transparent-bg-1-1.png
Louise McCamily
2021-12-17 17:13:10
2021-12-17 17:13:56
13 Weeks Pregnant Bleeding - Causes & Symptoms