What are the Signs of Successful Implantation?
Knowing whether or not implantation has successfully occured ultimately lets you know whether or not you are pregnant. But how do you know if implantation was successful? What are the signs of successful implantation? You can find out in this article!
In this article:
What is Implantation?
Implantation is often deemed the beginning of pregnancy. It is the process where an egg- which was fertilized inside one of the fallopian tubes- travels down into the uterus, and attaches to the uterine lining. It is through this attachment that the fertilized egg- or blastocyst- receives a blood supply and the essential nutrients required for the fertilized egg to grow into a fetus. The attachment of the blastocyst to the uterine wall is called "implantation".
After implantation occurs, the fertility hormone, human chorionic gonadotropin (hCG) begins to be secreted. It is this hormone that- once at a high enough level- gives you a positive pregnancy tests. For more details on when you are able to receive a positive pregnancy test, you can read our article How Long After Implantation Does hCG Rise?
When Does Implantation Occur?
Implantation usually occurs between 7 and 12 days after conception. It is after the fertilized egg attaches to the uterine lining- and implantation occurs- that implantation symptoms start.
Signs and Symptoms of Successful Implantation
When you are trying to conceive, with a successful implantation being the first step in pregnancy, you will most likely want to know how to tell whether or not implantation has successfully occured. Below are the early signs and symptoms of pregnancy and implantation:
Implantation Bleeding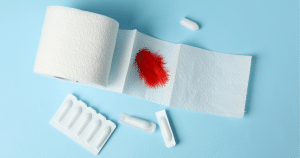 Implantation bleeding is the light bleeding or light spotting that happens around the time of implantation.
Implantation bleeding is caused by the movement of the fertilized egg cell against the uterine wall during the attachment process. This movement can cause some of the tiny blood vessels within the uterine wall to break down, which then bleed.
This small amount of bleeding then exits the vagina; this bleeding is called implantation bleeding.
Around one third of all women experience implantation bleeding- and it one of the first early pregnancy symptoms.
However, just because you are experiencing bleeding or spotting, it does not necessarily mean that you are pregnant. There are several other reasons why you could be spotting after your period ended– for example, the bleeding you are experiencing could be ovulation bleeding.
Implantation Dip
The implantation dip is a decrease in (resting) basal body temperature (BBT)- by a few tenths of a degree- that occurs due to ovulation.
Implantation Cramping
Implantation cramping may accompany implantation bleeding- or may occur without implantation bleeding. Implantation cramps are caused by the sudden hormone fluctuations that occur after implantation.
Tender Breasts
Once implantation occurs, the fertility/pregnancy hormones hCG, estrogen and progesterone all suddenly increase. This sudden increase can cause your breast tenderness and breast heaviness.
Mood Swings
Are you feeling happy one moment, and teary-eyed the next? Are you feeling moodier than usual? Then implantation may be to blame! The sudden hormonal changes that happen following implantation can cause mood swings.
Missed Period
A missed period is often the first pregnancy symptom that women notice. If you track your menstrual cycle, and notice that your menstrual period is a week late, you should take a pregnancy test, as it can be a sign of pregnancy.
Fatigue
Fatigue is one of the most commonly experienced pregnancy and implantation symptoms. It is caused by the sudden changes in hormone levels following implantation. You often begin to experience this symptom during very early pregnancy.
Nausea
Nausea, or morning sickness, is caused by the increase of progesterone levels following implantation. This increase in progesterone levels can cause your digestive system to slow down, which in turn causes nausea, bloating and even constipation. Nausea, or morning sickness, usually begins around 4-5 weeks into pregnancy (or approximately around the time your period was due).
Positive Pregnancy Test
Ultimately, a positive result on a pregnancy test is the best way to determine whether or not implantation successfully occured, and whether or not you are pregnant.
Seven days after implantation occurs, the pregnancy hormone, hCG, is usually high enough to be detected on a home pregnancy test. Implantation usually occurs 8-9 days after conception, so you can usually receive an accurate pregnancy test result- on a home urine pregnnacy test- 16 days after conception. If you would like to takea pregnancy test earlier, Clear Blue Ultra Early Pregnancy tests are brilliant at detecting pregnancies early- as early as 6 days before your missed period.
Now that you have finished this article, why not check out our other article Does Plan B work during ovulation?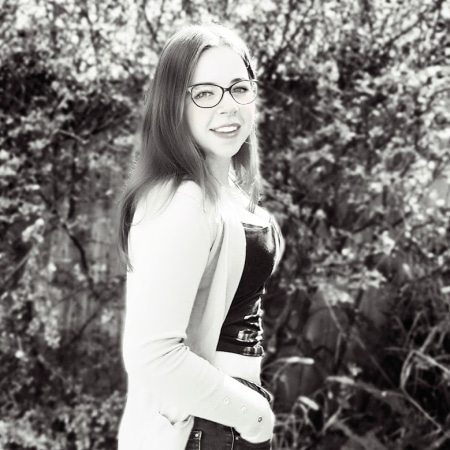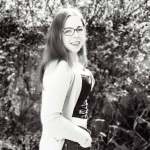 Louise McCamily serves as the Digital Marketing and Administrative Assistant at MyBump2Baby, where she has contributed to the creation and editing of more than 400 articles. She holds a prestigious Surfer SEO certification and a Foundation Degree in Software Engineering with distinction. Louise is passionate about delivering outstanding service to MyBump2Baby's expanding community of families
https://www.mybump2baby.com/wp-content/uploads/2022/05/What-are-the-Signs-of-Successful-Implantation.png
630
1200
Louise McCamily
https://www.mybump2baby.com/wp-content/uploads/2016/10/Logo-MyBump2Baby_transparent-bg-1-1.png
Louise McCamily
2022-05-27 10:46:01
2023-05-12 16:02:39
What are the Signs of Successful Implantation?