Can You Ovulate Twice in a Month?
Can you ovulate twice in a month? Why am I experiencing ovulation discharge twice in a month?
If you are trying to conceive, women often track their ovulation in order to figure out the best time to get pregnant. However, when you experience ovulation twice in one month; things might become a little confusing!
Is it really possible to ovulate twice in a single month?
Before we answer that question, let's backpedal a little bit and first discuss: What is Ovulation?
What is Ovulation?
Ovulation is when a mature egg is released from one of your ovaries. The egg then travels down the fallopian tube, where it'll stay for between half a day to a day. During this time, the egg can be fertilised.
Your chances of getting pregnant are highest during ovulation.
Sperm can live inside of a woman's reproductive tract for up to five days, so if you have sexual intercourse during, or just before, ovulation, it is much more likely that you will become pregnant.
Symptoms of Ovulation
Below are some of the ovulation symptoms which you may experience during ovulation:
Cervical mucus that is clearer and thinner with a consistency of egg whites
An increase in sex drive
Your basal body temperature may rise and then fall slightly
Mild cramping in your lower abdomen (ovulation pain)
Swollen vulva or vagina
Softer and more open cervix
Light spotting or ovulation bleeding
Can You Ovulate Twice in a Month?
Is it possible to ovulate twice in a single month?
In a study that involved performing daily ultrasounds, researchers discovered that approximately 68 percent of women experienced two waves of follicle development alongside their normal menstrual cycles.
There is usually, however, only one ovulation process per month: during the second wave of follicular development.
It is rare, but it is possible to ovulate twice in the same month (approximately 3 weeks apart)- this is due to having 2 LH surges in the same month.
If you ovulate twice in a month, you will experience ovulation symptoms, such as ovulation discharge, twice in a month too.
Can You Ovulate From Both Ovaries at the Same Time? Introducing Hyperovulation: The Release of Multiple Eggs at Once in One Month…
Hyperovulation, or multiple ovulation, is a mechanism that causes multiple eggs to be released at once (in one month). This happens when both ovaries release an egg at the same time during your cycle.
If both eggs are fertilised, it leads to fraternal twins.
What Factors Increase the Chance of Hyperovulation (double ovulation)?
Stopping birth control
Being aged 30 or over
Conceiving whilst breastfeeding
Being above 5 foot 4 inches tall
Genetics- do multiples run in the family?
Fertility treatments (IVF or in-vitro fertilization)
Hormonal contraception
Dairy consumption
A BMI of 30 or over
Polycystic Ovarian Syndrome (PCOS)
Double Ovulation Symptoms
A sign of hyperovulation includes more white, stretchy vaginal discharge than usual.
You cannot detect hyper ovulation using an ovulation predictor kit, the only way to detect it is through an ultrasound.
Ovulation Peaks- When Am I Most Fertile? When Can I Ovulate Twice?
Ovulation is indicated by a surge in the Luteinising hormone (LH) during your cycle. Most women who use LH tests usually see a single peak, or LH surge, in a 24-hour window within their cycle. However, many women also see more than one peak- or multiple LH surges- in their LH tests which lasts over a period of a couple of days.
It has been found that up to 57% of women experience multiple LH surges during their ovulation cycle.
Single Peak
Most commonly, women experience an LH surge with a single peak value. With this, the luteinising hormone levels increase gradually, until they reach a peak and begin to decrease again. In this case, ovulation occurs after the peak is reached, which is when you would be most fertile.
Biphasic- or Multiple- Peaks
If you have experienced a positive ovulation test twice in one month (or more) you are most likely experiencing biphasic LH peaks.
The biphasic LH trend consists of multiple peaks and drops during the ovulation cycle.
This can result in multiple positive ovulation tests in one cycle.
It is important to note that receiving positive ovulation tests twice in one cycle does not mean that you are ovulating twice in one cycle.
If you are trying to conceive, it is important that you successfully identify the correct peak that correlates to your fertility period.
You should keep testing after your final predicted peak in order to ensure that there are no more peaks.
After this final peak is when you ovulate, and when you are most fertile.
A variety of reasons can cause you to have two peak fertility readings or LH surges in one month.
These reasons include prolonged illness, hormonal changes or stress.
Two LH surges in a single month can lead to ovulating twice in a month. It all depends on the length of your cycle.
If you have a short cycle of 22 days, then it is possible to ovulate just 3 weeks after the previous time you ovulated.
Plateau
A plateau is when the luteinizing hormone stays at a high level for several days in a row. In this case, to find your fertility window, you should keep testing every day until you see a decline in LH levels, and then once they are at a minimum- this is when you are most fertile.
Multiple Follicular Stimulations – Can You Ovulate Twice in A Cycle?
Normally, women ovulate just once a month. However, two LH surges can cause multiple follicular stimulations and ovulation to occur twice in a single cycle.
But What Are Multiple Follicular Stimulations?
As we know- eggs a found within the ovaries.
Within the ovaries are structures called follicles.
Between 15 and 20 ovarian follicles grow at the same time at the beginning of the ovulation cycle, and all of the weaker follicles die off until there is just one follicle remaining. This is called the dominant follicle.
When ovulation occurs, the remaining follicle ruptures, releasing the egg from the ovary.
Multiple follicular stimulations is when there are multiple follicles growing and maturing within the ovary- this can be indicated by two peak fertility readings in one cycle.
So, if you have two LH surges a week apart for example, Multiple Follicular Stimulations may be to blame.
When multiple follicular developments occur, any additional follicles are released from the ovary without rupturing.
When your body detects that two follicles have been released in a single cycle, another egg is released as early as 3 weeks apart from the time the previous egg was released (or when you previously ovulated).
The Takeaway
It is possible to ovulate twice in a single month after two LH surges occur (caused by prolonged illness or stress).
It is also possible to release two eggs from your ovary at once in a process called hyperovulation.
Another related article you can read is, "Can You Ovulate Without a Period?" and Can an Ovulation Test Detect Pregnancy?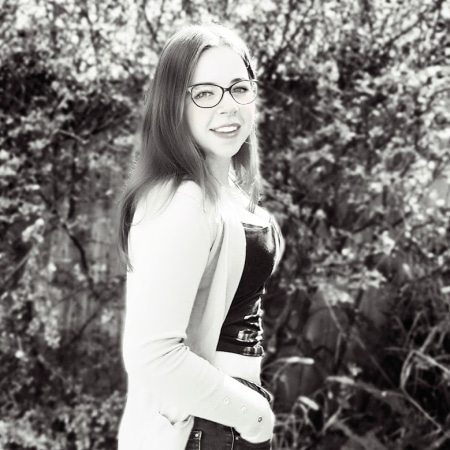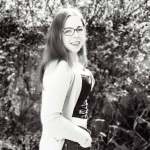 Louise McCamily serves as the Digital Marketing and Administrative Assistant at MyBump2Baby, where she has contributed to the creation and editing of more than 400 articles. She holds a prestigious Surfer SEO certification and a Foundation Degree in Software Engineering with distinction. Louise is passionate about delivering outstanding service to MyBump2Baby's expanding community of families
https://www.mybump2baby.com/wp-content/uploads/2022/02/Can-you-Ovulate-Twice-in-a-Month.png
630
1200
Louise McCamily
https://www.mybump2baby.com/wp-content/uploads/2016/10/Logo-MyBump2Baby_transparent-bg-1-1.png
Louise McCamily
2022-02-25 16:15:38
2023-07-21 16:59:16
Can You Ovulate Twice in a Month?