Weight Gain during Ovulation: Good for Your Well-being?

Undoubtedly, women quickly gain weight at several stages of their lives. Some of these remarkable stages include pregnancy, breastfeeding, and ovulation.
Recent revelation focuses on the ovulation factor – the least discussed factor of all the causes. Pay attention as we explore the causes and dynamics of weight gain during ovulation.
In this article:
What Is Ovulation?
Every woman came into this world with millions of immature eggs, which wait patiently for their turn to be released.
Under good health, the menstrual cycle completes once a month for women of child-bearing age. Ovulation is the time in this cycle when one of the women's ovaries releases a mature egg.
It mostly takes place between days 10 and 14 of the 28-day menstrual cycle.
Upon release, the egg starts its journey, travelling through the narrow fallopian tube.
This is a monthly recurrence that every healthy woman below the age of menopause should expect.
How Can You Tell When Ovulation Will Happen?
Well, there are several methods to help you determine whether or not ovulation may happen soon.
Pay Attention to Ovulation Symptoms
The following ovulation symptoms may be a sign that you are going to ovulate soon:
Fertile Cervical Mucus (Egg white discharge)
Increased Sexual Desire
Basal Body Temperature Increase
Change in Cervical Position
Breast Tenderness
Saliva Ferning Pattern
Ovulation Predictor Kit
Ovulation predictor kits are an incredibly useful asset to any woman who is trying to conceive- they allow you to measure the LH surges in your urine to determine whether you are ovulating- which is crucial to determine your fertile window.
Is Gaining Weight During Ovulation Good for Your Well-being?
Ovulation related weight gain is common, and it is usually nothing to worry about. It only becomes harmful when too much weight is gained.
Let's examine the factors surrounding weight gain during ovulation to help us understand their biological correlation.
Having noted that weight gain in this period of the month is normal, bear in mind that ovulation cycles are different from woman to woman.
Many factors can hamper weight gain during this period. If that happens, it does not necessarily signify any health problem. Some of the things that can hamper weight gain during ovulation include:
• Birth control pills
• fertility drugs,
• Stress
What Factors Increase Your Chances of Weight Gain During Ovulation?
The two key factors that increase your chances of weight gain during ovulation are diet and exercise.
During ovulation, your appetite surges, and this can lead to a lot of weight gain for someone who leads an inactive lifestyle.
Research has proven that not only are women tempted to eat more during ovulation, but they mostly develop a taste for fatty and sugary snacks, which would convert to more bodyweight in just a few days.
This natural response will continue to be there because it is nature's way of preparing the body for a possible pregnancy.
What Causes Weight Gain During Ovulation?
Low Progesterone Levels
Progesterone is one of the hormones responsible for menstruation and fertility in the female body. It prepares the uterine lining for conception. The body utilizes it, and it becomes lower during the first half of the menstrual cycle. After the cycles, the hormone balances up itself again.
In the presence of estrogen dominance, chronically low progesterone can lead to weight gain.
When the two hormones are not balanced in the body, they tend to create problems.
As captured in the Medical News Today, women with estrogen dominance report weight gain more often than not.
In this instance, the affected woman may experience sleeping difficulties, headaches, hair loss, cold hands, feet, etc.
Skipping Workouts
Some of the troublesome symptoms that come with ovulation- such as mood swings, (severe) bloating and stomach pain- can make you more unlikely to work out. None or poor exercise over some time can lead to weight gain.
During ovulation, the changes in the progesterone and estrogen cause fatigue and a poor endurance attitude, which can make working out even harder.
Changes In Insulin Levels
Changes in insulin levels is another reason for gaining weight during ovulation. Insulin regulates sugar levels in the blood. When it is in excess, weight gain can occur.
Basically, blood sugar management is done by insulin- it helps the body's cells to absorb glucose.
Excess insulin will make the body absorb more glucose than required. When this happens, the body automatically begins making sugar storage for later use. All this storage takes place in the body, and it simply leads to additional weight in the body.
Increased Appetite
An increase in appetite during ovulation is a substantial contributing factor.
During ovulation, it is not uncommon to, suddenly, see yourself consuming more food than you used to. This is due to the hormonal changes that take place during ovulation.
Research shows that food cravings during ovulation are a bit different to food cravings that occur during pregnancy, for example, as women tend to exclusively crave foods that are in calories and fat.
According to BMC Nutrition Journal, calories and fat lead to weight gain when consumed in excess of what the body needs for physical activities.
When you find yourself craving lollies and other sugary treats, like chocolate and cake, you may find yourself gaining weight if you do not perform the appropriate amount of exercise.
It's worthy to note also that most of these foods are rich in salt. A lot of salt in your body will lead to water retention. When water is retained, it reflects on your weight by adding to the weight.
Water Retention
During ovulation, your body retains more water. The extra water that your body decides to hold back during ovulation is called fluid retention- and can result in bloating and weight gain.
Why does your body retain more water at this period?
Studies reveal that water retention during ovulation is caused by the hormonal changes that occur during that time.
There are also other known causes of water retention during ovulation. These other causes include Medication and underlying disease.
One pertinent question a doctor is likely to ask you is: "what is your lifestyle like?"
Many women these days are leading a sedentary lifestyle.
If you are among many of the women who lead a sedentary lifestyle, then your lifestyle may be the cause of water retention during ovulation.
A sedentary lifestyle encourages water retention and weight gain. When you spend a significant chunk of each day sitting, what happens is that your tissues will start to retain water.
You will notice this when you find that your feet and ankles are swollen.
How to Avoid Weight Gain During Ovulation
If keeping your weight under check during ovulation is what you desire, well, you are not asking for the impossible. Just follow these recommendations made by the American College of Obstetricians and Gynecologists, and Bob's your uncle!
• Pay Attention to Your Diet
You can end food craving by eating complex carbohydrates. Don't stick to a few varieties, but widen the scope. Eat calcium-rich foods regularly while reducing salt, fat, and sugar intake. Stay away from alcohol when ovulation knocks.
• Supplements
A magnesium supplement is often recommended to help women suppress bloating, mood swings, and breast tenderness during the ovulation period.
• Medication
Sometimes, doctors make prescriptions that are individual-specific. The most familiar of these are diuretics, often prescribed to women with water retention issues during ovulation.
These diuretics help to reduce the amount of water that the body stores.
The American College of Obstetricians and Gynecologists captured that "certain oral contraceptives can also help reduce water retention.
In a 2007 study, females who took 3 milligrams (mg) of drospirenone and 30 micrograms (mcg) of Ethinyl estradiol had reduced water retention. Nonetheless, their body weight remained unchanged."
• Workout
The relevance of exercise in the lives of every human cannot be overemphasized.
The idea of inactivity is a dangerous one in the life of whoever chooses to be so.
If you notice that your feet and ankle have already started swelling up, and you quite understand that this is likely due to your sedentary lifestyle; the first remedy is to rest your feet on a surface above your chest level when you sleep.
Within a short time, the swelling in your feet will be remedied. You should also start to hit the gym. Always try and make time to exercise, at least thrice a week.
Choose programs that are most suitable for you.
If you are not sure what works, you could hire a coach to help you. Doing this properly will help you shed the excess weight in no time.
When Does Ovulation Weight Go Away?
Any ovulation water bloating disappears within a few days, thankfully.
However, if the weight gain was caused by your food cravings during ovulation, you may need to make some lifestyle changes in order to shed those few extra pounds.
Conclusion
Women experience unstable hormones as a result of their menstrual cycle. These hormonal fluctuations can cause your appetite to increase, making you eat more food, especially during ovulation. This ultimately leads to weight gain. A lot of women also experience water retention and bloating during this period of the month.
Luckily, steps can be taken to prevent weight gain during this sensitive period of the month. Some of these steps include eating right (eating balanced diets rich in vegetables but less sugar, salt, and fat) and adopting a regular exercise routine.
In addition, supplements like magnesium can be beneficial in reducing bloating and other related issues. If your level of weight gain gives you more concerns than what we have expressed here, you should consult your doctor for medical advice.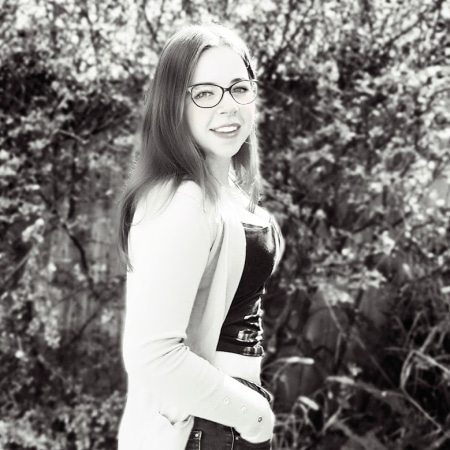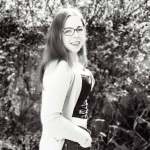 Louise McCamily serves as the Digital Marketing and Administrative Assistant at MyBump2Baby, where she has contributed to the creation and editing of more than 400 articles. She holds a prestigious Surfer SEO certification and a Foundation Degree in Software Engineering with distinction. Louise is passionate about delivering outstanding service to MyBump2Baby's expanding community of families
https://www.mybump2baby.com/wp-content/uploads/2022/03/Weight-Gain-during-Ovulation-Good-for-Your-Well-being.png
630
1200
Louise McCamily
https://www.mybump2baby.com/wp-content/uploads/2016/10/Logo-MyBump2Baby_transparent-bg-1-1.png
Louise McCamily
2022-03-25 15:43:03
2023-07-21 16:53:24
Weight Gain during Ovulation: Good for Your Well-being?