Monoamniotic-Monochorionic (MoMo) Twins – My Twin Loss Story
I took a deep breath and squeezed my legs together in the hope that the blood would stop and everything would be ok.
We found out at 5 weeks we were pregnant but our 5 week ultrasound scan only showed one baby, it wasn't until a week later we knew we were expecting twins. I was 7 weeks pregnant when I started bleeding, I called the early pregnancy unit at my local hospital and headed up there with my husband Dan. My legs were shaking, I was terrified, we wanted this baby, we tried for this baby, I already loved this baby!
"We are ready for you Carla" and I walked in to the scanning room, my hands were sweating and I was focusing on the clock trying to take my mind away from the moment.
"I am not sure you are ready to hear this but… it's twins" the midwife said proudly, my husband Dan and I looked at each other puzzled, I was convinced the bleeding meant bad news… we couldn't believe it.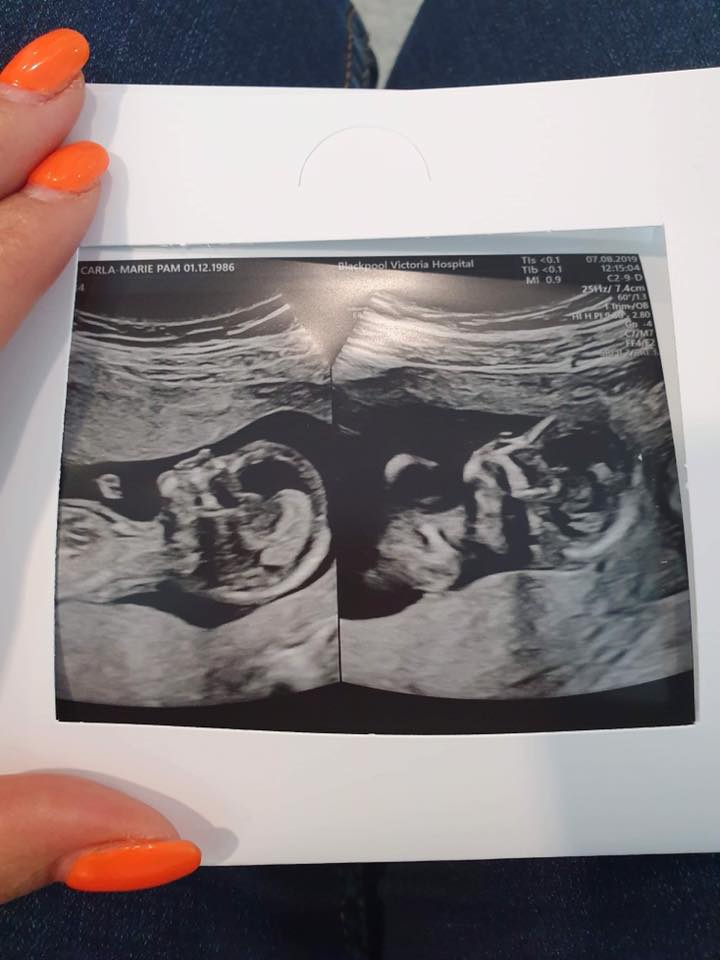 Of course, we were happy but I fully admit we were also scared and extremely shocked. "We need a new car! We need a new house! How do I get both babies out the car at the same time? How do we afford double childcare"
That afternoon my Dan and I sat in silence, taking in every moment of the news we had just heard. Once we got used to the idea, we were so excited. I couldn't believe I was so blessed to be having twins.
Monochorionic-monoamniotic twin (momo Twins)
I was 15 weeks 4 days pregnant and carrying rare twins. My twins were identical, in the same sac and sharing the same placenta also known as "Monochorionic-monoamniotic twins" . I knew there was a risk attached with these types of twins, but I also had risks with my son George 4 and although I had a traumatic birth he was ok. We had to have scans every two weeks and as we were jetting off on our baby moon in Portugal my midwife was insistent we had a scan before we went.
Gender Reveal – Did we want to know or not?
The pregnancy was going smoothly, I did have the odd bleed but upon checking the twins they could never identify the problem I was 15 weeks 4 days and I was at my regular fortnightly scan. I was told we could potentially find out the sex during this scan and I was convinced I didn't want to know.
 "I wonder if my babies will go to school with some of these ladies' babies?" "I wonder if she has twins on the way?" "oooo I recognise her" my eyes flickered across the waiting room as we eagerly awaited our scan.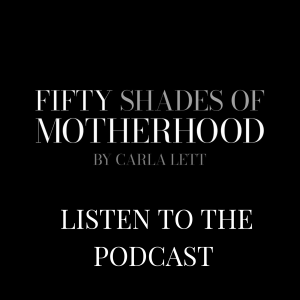 Butterflies
That morning, I woke up with butterflies ready to see my babies, I wondered if they would be full of energy like they had been the last few scans? And, even though I promised myself I wouldn't, I found myself hitting the order button on a few little bits for my babies out of pure excitement.
I couldn't wait to see them on the ultrasound again. I was a proud mummy to be and the thought of having 2 identical babies to love filled me with excitement and fear if I am being completely honest. I am a workaholic so I knew that jumping from one child to 3 was not going to be easy but I got my head round it all and I couldn't wait to have two babies in my arms, double the laughs, double the love, double the joy… and double the poos but I was ok with that.
The Deafening Sound of Silence
"Carla, we will see you now" my heart skipped a beat and I couldn't wait to see my darling twins bouncing round like they had been on the previous scans. I lifted my top and lay on the chair, my eyes were fixated on the screen and I was smiling ear to ear.
The sonographer touched my belly with the probe and before I could see make anything out on the screen, she quickly turned it towards her. I stared at my husband and scrunched up my nose silently pleading for some kind of reassurance, the room fell silent for what felt like hours – a deafening sound of silence. The sonographer placed her hand on my leg "I am sorry" she said, "What do you mean? Why are you sorry, has something happened? Has one died?"
"They are both gone" she added. She said she would go and get the doctor and come back. As she left the room I screamed. The future I planned, the family I pictured, the dreams I had been shattered. My babies were dead. Gone forever. My life forever changed in that moment. I would never be the same person I was again.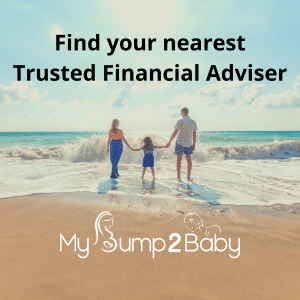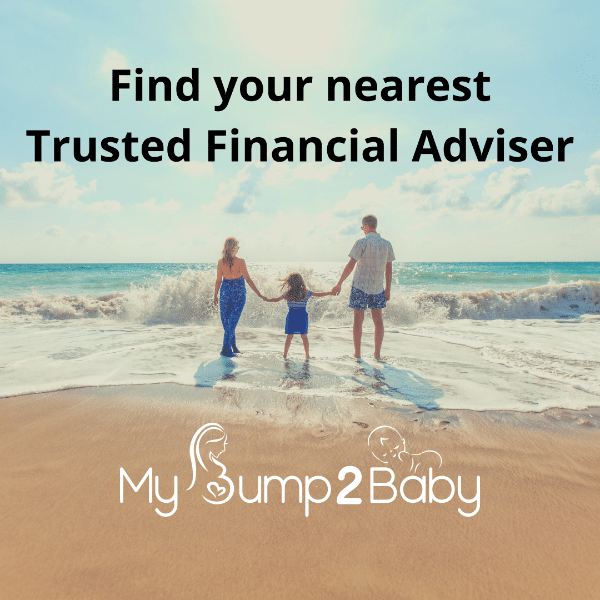 The Fear of Birth …
Once the doctor confirmed the babies had died, we were ushered into a side room. I was in shock, I cried and cried. "when will my operation be?" I asked.
"you will be induced and give birth in 2 days"
"What? Can you not just put me to sleep and do a procedure?"
"No that is not possible at nearly 16 weeks"
I feared birth since I could remember, the multiple chick flicks and soaps I had watched previously probably did not help. George my son was a complete surprise and I was probably the only woman that breathed a sigh of relief when I was told he had to be a c-section due to a low-lying placenta.
I reluctantly swallowed the tablet they handed me and booked in for the birth 2 days' time.
I walked out of the hospital carrying a bereavement guide instead of my scan picture.
Telling our Family and Friends…..
We rang our parents and I messaged my friends, one of my best friends who had experienced a miscarriage before rang me sobbing uncontrollably. We sat on the phone in silence and I climbed into bed, just staring at the ceiling. The ceiling that I stared at when I pictured their nursery, the ceiling I stared at when I pictured bringing them home.
The Baby Moon
My husband and I discussed the baby moon and decided that still going on the holiday after the birth is probably a good idea. I wasn't ready to see anyone and I wasn't ready to discuss what had happened with anyone face to face. I live in a small town so every time I head to the local shops, I would bump in to someone I knew and I didn't want it to be awkward for them or me. And mostly, I didn't want to utter the words, I didn't want to repeat the words that broke me.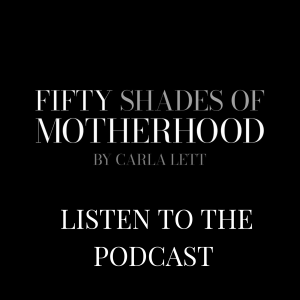 I wanted the ground to swallow me up
I had ordered maternity holiday clothes thinking I would be carrying my babies, I needed to get something else so in the two days I decided to try and keep busy and went shopping. "I was walking around the shops, still carrying my two dead babies. As I was paying for some clothes, a woman came over looked at my bump with a smile and said "when are you due?" I felt my bottom lip quivering but I couldn't face telling her that I have two dead babies inside me so I just told her my due date, she continued asking "what is it you are having?" "twins" I replied, she gasped and began telling her colleagues. I wanted the ground to swallow me up right there and then. I couldn't bear the thought of upsetting her, I just wanted the babies gone, so I never had to talk about it again – I wanted them out of me, having to wait 2 days to give birth was emotionally draining, every time I glanced down I was reminded of what I no longer had  I sat in the bath that night, sobbed uncontrollably and watched the water run over my bump for the last time. I asked them "what did I do so wrong?" "why couldn't you stay".
The next day….
My husband and I dropped George off at the grandparents and we drove to the hospital. I was shaking, I was terrified of birth but I was also terrified of what I would see too, I knew that they day would haunt me for the rest of my life and it hadn't even happened yet. Would my babies look hurt? Would my babies look sad? Would they look scary? I could not shake the guilt that my body had somehow let them down.
"Forget me Not Suite" Blackpool Victoria Hospital
I was led in to the "forget me not" suite at Blackpool hospital, I glanced round the room. It wasn't at all what I pictured; it was somewhat beautifully haunting. The room was filled with sadness for me, I had 2 friends that had previously had to give birth to their sick babies and I couldn't shift those thoughts from my mind. I looked on the double bed and body shook with fear. I wasn't ready to do this. "I already had a huge phobia of giving birth but I never imagined having to give birth to two dead babies.
I was given morphine to help with the pain and seven hours after the tablet was inserted I gave birth to my babies. I was scared to look at them initially and asked the midwife to hold them until I was ready… I lay on the bed and pushed for the placenta but it never came…. I was taken down for surgery as I was losing too much blood.
After surgery I was very sick and didn't know what was going on, I was told I needed to see the babies soon because they were changing.  After we received a blessing from the priest, we had to decided on whether we wanted a post mortem, originally I agreed but the forms were too much to bear. They talked about keeping parts of my babies for testing and I just couldn't do it. I decided to let them rest in peace together.
I never imagined my baby moon would be spent in mourning
I tried to have the best time I could for George but I just felt vacant, like I wasn't really present, when I had a wine in the evenings I felt a huge amount of guilt as if I was drinking pregnant. I had to continuously remind myself that my babies were gone. I had a couple of breakdowns on holiday, I felt like I let everyone around me down. My body did not do as it was supposed to do. I felt I let down my friends and family who were incredibly excited.

Saying Goodbye….
The week we came back we had a blessing for my babies at my local church, the place they would have been christened. I chose the song Eric Clapton "Tears in Heaven" and Dan chose Steve Harley & Cockney Rebel "Make me Smile (Come up and see me)" Only Dan and I attended the blessing, I didn't want to have to be strong for others anymore. I wanted to be free to breakdown. I wanted to be free to scream if I wanted to without having to "keep it together."
I still haven't parted with my babies ashes, they sit on a shelf in the front room, I guess I am not ready to let them go.
I want to talk about miscarriage and baby loss openly to support others….
I really feel that we are so conscious of other people's feelings we can often forget our own. I must admit I haven't allowed myself to grieve, I am actually worried how low I would get if I actually let myself grieve. I am not sure if I could ever pull myself out of it and my mind just simply will not go there yet.
I was lucky that I got to a stage that people knew I was pregnant so I could grieve in some way, people also acknowledged my loss. My heart goes out to the people that go home to empty houses after a loss and I hate the idea of a family grieving alone before any announcement is made.
"It doesn't matter how far a long you are in pregnancy, you're still as hurt, whatever stage you're at. You wanted that baby. You envisioned life with that baby"
With Fifty Shades of Motherhood podcast, my aim is to address "taboo" subjects in a bid to raise awareness, support other mums who are feeling alone and share the truth about how it feels. I want mums to be able to listen to my podcast at a time they want to talk but simply can't find the words.
I want them to know that it is normal to feel jealous every time a pregnancy is announced, it is normal to worry about if you are smiling enough when your best friend tells you she is pregnant. It is normal not feel normal for a while.
www.mybump2baby.com/podcasts/fiftyshadesofmotherhood
https://www.mybump2baby.com/podcasts/fiftyshadesofmotherhood/infertility-miscarriage-baby-loss
https://www.facebook.com/fiftyshadesofmotherhoodpodcast/
https://www.instagram.com/fiftyshadesofmotherhoodpodcast/
Carla is the founder of MyBump2Baby. Carla has a huge passion for linking together small businesses and growing families. Carla's humorous, non-filtered honesty has won the hearts of thousands of parents throughout the UK.
She has previously written for the Metro and made appearances on BBC News, BBC 5 live, LBC etc. Carla is a finalist for Blogger of the Year award with Simply Ladies inc. Carla is also the host of the popular Fifty Shades of Motherhood podcast and The MyBump2Baby Expert podcast.
https://www.mybump2baby.com/wp-content/uploads/2020/07/Monoamniotic-Monochorionic-MoMo-Twins-My-Twin-Loss-Story.jpg
960
720
Carla Lett
https://www.mybump2baby.com/wp-content/uploads/2016/10/Logo-MyBump2Baby_transparent-bg-1-1.png
Carla Lett
2020-07-02 11:15:17
2022-02-17 14:34:37
Monoamniotic-Monochorionic (MoMo) Twins - My Twin Loss Story